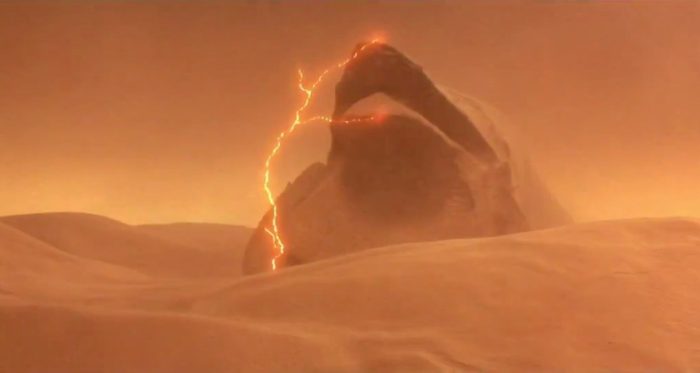 As America's conservative renaissance thrives through its flourishing Alt Right movement, the time is ripe for a full fledged rebirth of its black metal identity.
With the genre having reached rock bottom in recent years due to pop punk and screamo influences, beta male journalism, communist ideologies, and a faux transcendentalist philosophy, we can begin to right the ship by exhuming and examining the cadaver of its formative age.
Deconstruction: The Death Metal Embrace
What initially set American black metal apart from its European counterparts was its unapologetic use of death metal technique. While the Scandinavian bands sought to purge their death metal elements, America's most compelling black metal pioneers wore them as a badge of honor. Much of the classic death metal originated in the United States and many of its first black metal musicians came from a death metal background. By retaining its death metal elements American black metal cultivated a unique identity.
It also unleashed a sound that was more abrasive and destructive than what had taken the European continent by storm. This would come to haunt it, as the hybrid allowed incorporation of other elements into what was otherwise a complete sound as the Nordic black metal waves demonstrated, and these exterior influences made the music more populist, allowing it to collapse into something like three-chord punk and then absorb the same influences that assimilated punk music, effectively reducing black metal to an aesthetic flavoring onto what was musically not distinct from grindcore or later hardcore.
U.S.B.M. was from the embrace of a death metal past alongside the black metal sound. The seemingly minute addition of elements such as slow tempos and guitars tuned one to two steps down ended up offering American black metal a more threatening, menacing, and soul draining sound. The listening experience for Demoncy's spiritually defiling Joined in Darkness or Profanatica's sadistically demoralizing Weeping in Heaven was in stark contrast to the majestic soundscapes and foreboding long-form vortexes that defined the Norwegian journey.
Deconstruction: The Nihilist Vision
The more extreme aesthetic initially insulated USBM against commercialization because it was farther from melodic songs which could be appreciated by normal people. This also condemned it to obscurity during the early 1990s when only a handful of bands practiced this art form. Perhaps it was for this reason that the architects of this courageous effort eventually chased a more Scandinavian sound or faded into obscurity for years to follow.
American black metal took a different approach to the Norwegian occult, Satanic and nature mystic philosophy. Where Europe still had a memory of Christianity, in America it had failed and fallen away so hard that rebelling against it was like rejecting the flat Earth theory. In Nihilism, American black metal had found a path for its violent facade and sense of helplessness against a churning industrial-democratic society.
Unfortunately, nihilism is barely understood, and so it became an aesthetic more than a philosophy for most bands. In their view, nihilism meant a fatalism toward existence, which enabled them to introduce both low-musicality punk thrashing and emo-influenced "depressive suicidal black metal" influences. The lack of an articulable guiding philosophy meant the genre defaulted to acceptance, and since these other genres were more popular, they swallowed up the germinal material of USBM.
Deconstruction: The Fringes of the Extreme
The American black metal of old was not without ventures into controversial territory. Nonetheless musicians, bands, fans, and record labels understood that a genre without limits would inevitably find its way into the fringes of the extreme. Acknowledging this, they collectively marched on without fear of offense or cultural repercussions.
On the mail orders of cornerstone labels Moribund and Elegy no speech, imagery, or ideology was off-limits. This invited in the most primal and ancient of human ideas Members of Demonic Christ openly embraced nationalist philosophies. Judas Iscariot's mastermind proudly marched in The Pagan Front while his father campaigned to be a state justice. Xenophobia played the full national socialist card whenever possible.
While people can take nationalism to silly places, like enmity toward non-white races or the Jewish people, it would be foolish to pretend that black metal, as an affirmation of natural order over human herd morality, does not open the gateway to dark ideas including tribalism, Nietzscheanism, eugenics, social Darwinism and racialism. Nearly any member of any band whom has played a black metal fest or released an album through a black metal record label can be connected to these terrible truths within a few degrees.
Unfortunately, this made USBM into a battleground between Left (egalitarians) and Right (natural order). As with most popularity contests, because this was a popular music genre, the needle of USBM eventually swung to the Left and stayed there as the genre, lacking a clear artistic core like the Nordic bands, drifted into related genres that, proving more popular than its raw sound, swallowed it up from within. By the time Deafheaven, Hunter Hunt Hendricks, and the new "emo" Krieg floated around, the genre had already lost its audience to those seeking a mainstream experience with the hint of extremity on the surface.
This development correlated with a political shift in America as well as the 1990s faded and we launched into the neoconservative age of George W. Bush, which drove both Right and Left farther apart and turned every cultural landscape into a battleground. The shoegaze and drug-rock experimentations of the early 2000s gave birth to the most disgraceful decade of black metal in any country's history.
Reconstruction: A Potential to Return to Form?
As this confused, emasculated, utter inversion of American black metal is due a brutal death, and has burned out its audience by becoming indistinguishable from other genres and thus ruining what made black metal appealing in the first place, it makes sense to revisit the strengths of early USBM:
American black metal embraced its death metal roots and thus was able to be darker and more savage
American black metal applied Nihilist concepts in lyrical and musical form to enhance its power through spirit and logic
American black metal understood the genres cultural history and reaches and did not apologize for them
And the failures of the worst era of USBM:
American black metal's shoegaze experimentation led to pop punk and screamo hybrids
American black metal's application of transcendentalist nonsense led to perversions of its culture
American black metal denied, hid from, and apologized for aspects of its identity and eventually lost its identity fully
If the American black metal movement is to make any attempt at rebirth it must return to what once gave it form and content: its inner motivation and the correspondingly naturalistic philosophy that propelled it, much as it did in European black metal.
American black metal can rediscover this spirit through its death metal roots. It must again learn the merciless brutality and disturbing grotesque abnormality of early death metal. It must abandon New Age transcendentalism and return to nihilist ways. It must abolish attempts to polish its image in order to achieve mainstream and academic acceptance. And it must completely rid itself of the egalitarian ideologies that have neutered it.
But it also must not be a complete rehash of the past, or ritualistic worship of the old style. Its golden age must be a starting point, not the destination. We can bypass the terrible years that followed and instead use the advancements of modern technology and culture to our advantage. We can introduce expanded technique and technicality, mindful of the pitfalls, but retain the conservatism and culture that made the genre something worth plunging into hap hazardously.
American black metal does not need to die; it has already died. It needs to rebirth itself, but in order to do so, it must maintain vision. For that reason, it makes sense to view American black metal as a philosophy, and through that vision, to reanimate the disordered elements of the genre and give them new purpose.
Tags: abazagorath, American black metal, black 'n roll, Black Metal, crypto-indie, deafheaven, death metal, demoncy, depressive suicidal black metal, elegy records, emo, hipster invasion, judas iscariot, liturgy, moribund records, national socialist black metal, Nihilism, nsbm, pop punk, profanatica, scenesters, screamo, thrash metal, USBM, War Metal