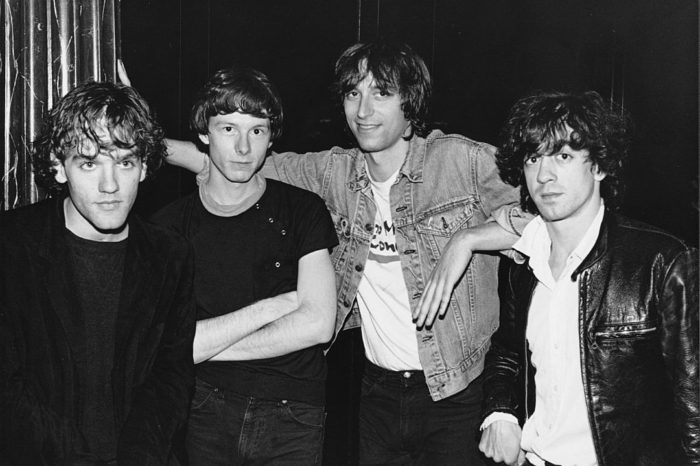 Take a listen to "Pilgrimage" off of R.E.M.'s 1983 debut album, Murmur.
Notice the skinhead beat? R.E.M. really liked underground punk and country music, especially Michael Stipe. Peter Buck, the guitarist, was the odd card with bluegrass and medieval music.
R.E.M. were one of the best rock bands ever. If they came out today, they would have a slim chance of becoming popular since they didn't fall into a hipster archetype. They started out as music nerds working at a record store with a balding, sexually ambiguous frontman. The early 80s was a different world; people responded to good music, whether R.E.M. or Metallica. Who knows if R.E.M. would make it today. Right now we live in scatological entropy: we are deluged with disposable crap so people would never even hear R.E.M.
Compare R.E.M.'s "Pilgrimage" to Skrewdriver's "Voice of Britain":
These two tracks are weirdly similar. R.E.M and Skrewdriver were natural partners. That is the secret. Skrewdriver here is basically R.E.M. with rougher, country vocals instead of occasionally whiny, alt rock ones; masculinity instead of rationalization. Almost Motorhead-like really. Skrewdriver most certainly spun Murmur. R.E.M. turned to shit sometime in the mid to late 80s but you should give Murmur a listen too.
Tags: alternative rock, article, comparative, murmur, music analysis, punk, punk rock, r.e.m., RAC, rac/oi, skrewdriver