Death Metal Search Engine
Show Posts
This section allows you to view all posts made by this member. Note that you can only see posts made in areas you currently have access to.
Topics - Deacon
[1]
1
« on: August 05, 2010, 10:35:01 PM »
2
« on: July 31, 2007, 07:54:02 AM »
There are a few old bands on tour that I'm thinking about seeing. The problem is that I don't know what these bands are like now - total trash? I'm definitely going to avoid Therion and Enslaved at all cost, but Overkill, Possessed and Prong (not all in one night) I'm not sure about. Feedback appreciated.
3
Exhumed
Exhumed MP3s
---
"Grind band in the brutal and antimusical category."
Exhumed - In The Name Of Gore
(1996) [
CD
]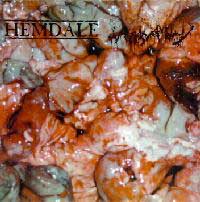 Exhumed - In The Name Of Gore
(1996, Mega)
[1]