Death Metal Search Engine
Show Posts
This section allows you to view all posts made by this member. Note that you can only see posts made in areas you currently have access to.
Topics - Vestige
[1]
1
« on: April 01, 2011, 03:29:01 AM »
I recall once reading somewhere on this site of a bootleg release of Metallica 'And justice for all' which had better-sounding mixes of the tracks, but have been unable to find this again. Can anyone here give any more details?
2
« on: August 14, 2010, 11:40:13 AM »
I have been looking for some time, but so far nothing has come close. Oftentimes instrumentation is good, but the vocals fall far short. So should anyone else hold these two albums close to their heart, and know of any more of the same quality, please do be kind enough to share your knowledge...
3
« on: October 17, 2009, 12:36:58 AM »
UPDATE:

OK, I started going through the whole eBay schtick and decided that I really don't want to do that. So these I would like off my hands soon. Otherwise I'll give them away to people I know.

I am surprised that nobody has contacted me about some of these items. I didn't sell them to the 2nd hand store because I thought that I might get slightly more than the desultory amount that one gets in such places.

I ACTUALLY DON'T WANT THAT MUCH FOR THEM. Maybe I should have made that clearer when I originally told people to make offers. Only really today (Sunday) and Monday can I accept payments (Paypal), since I will not be around to post them after Tuesday. So if you want something, make a suggestion including the postage cost (I am in the UK), and I will most probably agree and give you my Paypal address.

LPS

Thergothon – Stream from the heavens (Near mint condition)
*Best offer so far = 20 EUR. I think it's worth slightly more, but I don't need to be offered a whole lot more in order to part with it.

Ildjarn-Nidhogg - Ildjarn-Nidhogg (Near mint condition)

Possessed – Seven churches

CD (All used, i.e. some surface scratches.)

Garlic Yarg – A thick layer of dead wolves (Official CDR)
Garlic Yarg – Great magnetic wolves (Official CDR)
Gontyna Kry – Krew naszych ojcow
Graveland – Following the voice of blood (Original release)
Graveland – The celtic winter (NC010)
Ildjarn - Nocturnal visions MCD
Solstice – Halcyon (Invictus Prod.)
Solstice – Lamentations (Candlelight 2001)
Solstice – New dark age (Cardboard promo copy)

<Random>

T SHIRT

Hate Forest – 'Battlefields' design. L. Good quality (thick). New.

VIDEO

Carcass – Wake up and smell the Carcass VHS

MAGAZINE

Descent - Volume Four
Chaos International Issue 26
Runa Issue 18

BACK PATCH

Sepultura – Olmec head (old logo)

OLD SHIRT (HOLEY) FOR PATCH?

Burzum 'Filosofem'

BADGES

Amebix - Arise
Discharge - Logo on red background
Dead Kennedys - DK symbol
Ramones - Ramones logo

POSTER

Amebix - Arise!
4
« on: April 24, 2007, 02:27:27 AM »
Quote from: Lyderhornlink=board=metal_news;num=1177417647;start=0#0 date=04/24/07 at 05:27:27
After some delays due to troubles with the pressing plant, this LP is finally coming out. There were some issues with the mastering and the volume on the record, and after deciding we have wasted enough money on re-remasterings and re-pressing of the testpressings, we have finally decided to go ahead and press the record. Ultimately, we decided sound quality and richness was more important than the master volume, considering that people have volume knobs on their stereos and it didn't get distorted when the volume was turned up.

About the LP: The "Still Rotting" compiles 50 minutes of demo and rehearsal material from 1986-1988 by the legendary Norwegian extreme metal band. The "Rot in Hell" rehearsal from 1987 has long been circling among tape traders and the original cassettes are selling for hundreds of dollars. The band was most known for their association with Euronymous and Mayhem (two members were briefly in Mayhem in the mid-80's) and their influence on the Norwegian scene. People like Fenriz of Darkthrone and Neddo of Cadaver have named Vomit as among their prime influences. Now, this elusive band is finally getting a proper release. The LP will come in a beautiful, thick glossy sleeve designed by Biffen (Nocturnal Breed, 1349-artist) and includes an 11"x11" booklet with tons of old pictures (many of which have never been seen before), interviews, features and reviews from old fanzines as well as a biography written by bassist Lars, letters, and more. The 15 tracks on the LP are taken from 5 different rehearsal tapes (only one of which were commonly tape traded - so many of these tracks have only been heard by extremely few people) and were selected by the band to be included. Original tapes or first generation copies were used as the audio source and all of it has been remastered by James Plotkin.

Pre-order now! All pre-orders will be shipped as soon as the record arrives, and I will not announce their arrival until every single pre-order has been shipped. Everyone who pre-orders will receive a limited black/red swirl colored LP (200x) while supplies last. I will only have about 75 colored copies for sale, so the only way to be guaranteed a copy of black/red swirl is to pre-order. Wholesale pre-orders are accepted (wholesale will receive regular black vinyl), but no trades are accepted yet. Customers from Norway are asked to please contact The Past Is Alive Productions at thepastisalive@tele2.no since they will be handling the distribution of this record in Norway. I do not know if they will take pre-orders.

The CD-version will be out about a week after the LP.

E-mail lyderhornrecords@yahoo.com to order. Prices are as follows:

$15 ppd US
$19 ppd Can/Mex
$24 ppd R.O.W.

You are welcome to order other items from my distro which will be shipped along with the pre-order. If you would like to do so, please e-mail me so I can give you a quote since the prices in my distro list do not include shipping. Pre-orders will ship at the end of April or beginning of May.

http://spolmask.net/lyderhorn

***

The tracklist for the LP will be:

1. Armies of Hell
2. Damnation of Sin
3. Dark Abyss
4. Rotting Flesh
5. Demonoid
6. Intro/Bloodshed
7. Sadistic Mind
8. A.B.R.
9. Lord of Death
10. Lust of Terror
11. Orgie of Piss
12. Animal Bizarre
13. Boiling Puke
14. Failure
15. Death to Children

This is the track "Lord of Death":
http://rapidshare.com/files/25663836/Vomit_-_Lord_of_Death.wma.html

More tracks here: http://www.myspace.com/thepastisalive
5
Merciless
Merciless MP3s
---
"One of the first bands to combine high-speed death metal riffing in the style of Rigor Mortis with the simple melodicity of Sodom or other experimental minimalist black metal bands, resulting in a style of fast metal that could deliver what modern black metal wanted: bewildering chaos."
Merciless - The Awakening
(1989) [
CD $15
]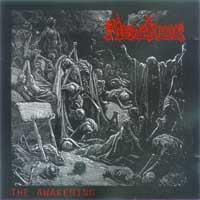 Merciless - The Awakening
(1989, Mega)
7
« on: September 08, 2005, 02:21:40 AM »
8
« on: August 23, 2005, 11:35:07 PM »
I thought that I would bring to your attention the existence of this formation, and of the availability of their creations for download at this website:
http://www.soundclick.com/bands/pageartist.cfm?bandID=129545
For those who find value in the ambient tracks to be found on the first Isengard and BM Burzum albums, Neptune Towers, early Mortiis etc. Tracks from the 'Tolling Beyond the Tombs of Ancient Grimnity' EP are especially recommended.
[1]