Death Metal Search Engine
Show Posts
This section allows you to view all posts made by this member. Note that you can only see posts made in areas you currently have access to.
Topics - sourdust
[1]
1
« on: May 24, 2007, 08:59:42 AM »
2
Katatonia
Katatonia MP3s
---
"Some people believe this band has some answers. I think it's predictable rock and roll dressed up like tripped out, keyboard enhanced black metal. It's gimmick rock with no lasting artistic or musical contributions, in my humble opinion, but a lot of people lap this stuff up like it's rare."
Katatonia - Dance Of December Souls
(1993) [
CD $7
]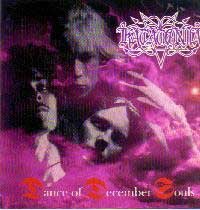 Katatonia - Dance Of December Souls
(1993, Mega)
[1]