Death Metal Search Engine
Show Posts
This section allows you to view all posts made by this member. Note that you can only see posts made in areas you currently have access to.
Topics - Skjold
[1]
1
« on: September 06, 2006, 03:23:30 PM »
Prokofiev, Sergei: Rapidshare, Blogspot, Megaupload
Prokofiev, Sergei
Prokofiev - Op. 64bis - Romeo and Juliet Suite No. 1
Prokofiev - Op. 64ter - Romeo and Juliet Suite No. 2
Prokofiev - The Five Piano Concertos
(London Symphony Orchestra, Vladimir Ashkenazy - Piano, 1971)
Alexander Nevski
(Abbado/LSO)
Sergei Prokofiev - Peter and the Wolf, Symphony No. 1, Overture on Hebrew Themes & March in B Flat Major, op. 66
Claudio Abbado
Chamber Orchestra of Europe
Prokofiev - Ivan the Terrible, Op. 116
Irina Arkhipova, mezzo-soprano
Anatoly Mokrenko, baritone
Boris Morgunov, narrator
Philharmonia Orchestra - Ambrosian Chorus
Riccardo MUTI, cond.
EMI 1978
2
« on: February 24, 2006, 12:30:55 AM »
Rotting Christ
Rotting Christ MP3s
---
"One of the founders of the Greek scene (or "Greek style") of black metal in the melodic style of more romantic rock bands."
Rotting Christ - Passage to Arcturo
(1991)
Rotting Christ - Passage to Arcturo
(1991, Mega)
Rotting Christ - Thy Mighty Contract
(1993) [
CD $5
]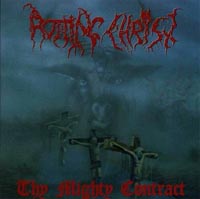 Rotting Christ - Thy Mighty Contract
(1993, Mega)
[1]