Death Metal Search Engine
Show Posts
This section allows you to view all posts made by this member. Note that you can only see posts made in areas you currently have access to.
Messages - paradigm
[1]
1
« on: April 01, 2006, 01:20:08 PM »
Has any other band made any music similiar to Havohej's later material?
2
« on: March 09, 2006, 06:23:28 PM »
Hmm I thought this was already out...I made a request for it in the Audiofile section and one guy said he would have it up "soon" but I never saw it uploaded.
3
Mortuary
Mortuary MP3s
---
"Frenetic whipping maniac metal from Mexico that approximates the stylings of Vader or Slayer and makes within it a rough-cut but logical form of metal."
Mortuary - Blackened Images
(1992)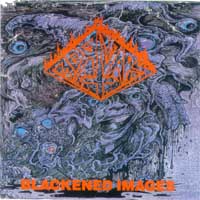 Mortuary - Blackened Images
(1992, Mega)
4
« on: March 04, 2006, 12:38:19 PM »
The Deathspell Omega hype intrigued me somewhat and I gave it a few listens then deleted it from my hard drive. Though it's better than emo-black metal like Leviathan.
I still dont understand why people call Leviathan "Suicidal" or "Depressive"..I mean 10th Sublevel of Suicide was the only album where he actually talked about suicide but other then that the music isn't very depressing....I have a friend who feels that Burzum in general is depressive does that make Burzum "Emo Black Metal"?
5
« on: February 19, 2006, 10:59:32 PM »
CD's being reissued by Moribund Cult with new artwork and the extra track from the LP April 26th.
(biggest picture I could kind =/)
7
« on: February 06, 2006, 07:42:00 PM »
4) Godflesh crossed with Burzum.
Blut Aus Nord?...or probably something similiar...
8
« on: February 06, 2006, 06:03:51 PM »
I doubt a new genre can be made out of these combinations (well there probably is a chance but read on). For example:
3) Suffocation crossed with Atheist and Gorguts. Instead of constant ranting complexity, you get the trademark Suffocation explosivity mixed with something of a melodic nature. I suspect albums would be four songs, 12 min each. Mix in some Deicide "Legion" to make it scary.
The problem is some random person will listen to whatever band that has fused these styles like you said and just submit the band to Metal Archives and label it as some "Brutal Melodic Death Metal" band. Next since the majority of "metalhead" internet users use MA people will see the genre label and just agree with it....so there wouldn't be any chance of a new genre. I could be wrong but dunno.
11
« on: January 29, 2006, 10:05:45 AM »
Cacophony
-
Speed Metal Symphony
13
« on: January 05, 2006, 01:43:09 PM »
Ordering from Ajna is the best way I know of to ensure that your jewel cases are damaged.
Are you serious? I just ordered like...6 CD's from them...
14
« on: January 04, 2006, 10:07:46 AM »
Ajna is still carrying it.
[1]