Death Metal Search Engine
Show Posts
This section allows you to view all posts made by this member. Note that you can only see posts made in areas you currently have access to.
Messages - Olestra
16
« on: May 14, 2009, 02:54:22 PM »
17
« on: May 12, 2009, 12:38:11 PM »
18
Bethlehem (Early)
Thergothon
Deinonychus
Paradise Lost (Early)
My Dying Bride (Early)
Katatonia (Early)
While I have enjoyed several works by thew above bands the problem I have with them is that they are unremittingly depressing. I acknowledge sadness as an inevitable and indeed important part of life but Doom appears to capitulate to it. Where is the positive message in this music?
19
« on: May 31, 2006, 06:59:11 AM »
Walking through the countryside is an obvious method. There is a dark and deserted country path near where I live that provides an excellent backdrop for Black Metal and Ambient music (particularly "Hvis Lyset Tar Oss" I find). There used to be a beautiful dark pine forest near my home but sadly it was deemed too "overgrown" and the majority of the trees have been cut down.

Edinburgh is an excellent city to walk through while listening to music whether in the city center or the suburbs. It has an ancient feel and its ugly modern features seem crudely superimposed over it. This provides an intruiging context for music such as Black Metal. Individual pieces of architechture contribute powerful imagery to a listening experience. Therefore I often conciously plot a route that will take me past certain landmarks.

Listening in the solitude of my own room is not a preferred method. I'm not entirely sure why this is. While I have no problems using my imagination to conjure imagery I find that being enclosed within four walls is counter productive to the full appreciation of the music.

20
« on: May 17, 2006, 10:02:45 AM »
At The Gates
/
Grotesque
At the Gates / Grotesque MP3s
---
At The Gates
"Early death metal melodic composers, At the Gates invented a surface style ("Gothenburg") and an underlying, progressive, complex way of crafting songs of dextrous melodic fluidity and variation. Although their uneven output prevented them from inheriting the new terrain they conquered, it lived on first in progressive death metal and later, black metal, notably Transilvanian Hunger from Darkthrone."
At The Gates - Gardens of Grief
(1991) [
CD $1
]
At The Gates - Gardens of Grief
(1991, Mega)
At The Gates - The Red In The Sky Is Ours
(1992) [
CD $6
]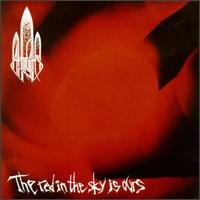 At The Gates - The Red In The Sky Is Ours
(1992, Mega)
---
Grotesque
"Pre-At the Gates madness from Satan-inspired fiends who later went on to create more technical projects."
Grotesque - In the Embrace of Evil
(1996)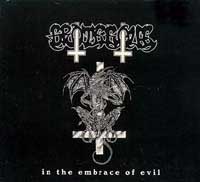 Grotesque - In the Embrace of Evil
(1996, Mega)
---
Oral
Oral - Slagen I Blod EP (1994, x)
Crust band featuring Alf Svensson of At the Gates, Grotesque, Oxiplegatz fame
21
Vader
Vader MP3s
---
"As death metal promulgated through previously communist countries a new wave of second-generation bands, technically- and aesthetically-refined, emerged and took to the forefront with people like Vader leading the way with their 1993 release The Ultimate Incantation."
Vader - The Ultimate Incantation
(1993) [
CD $10
]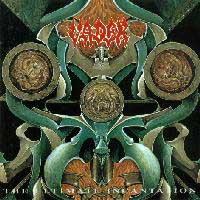 Vader - The Ultimate Incantation
(1993, Mega)
Vader - De Profundis
(1995) [
CD $16
]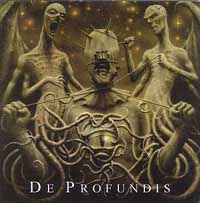 Vader - De Profundis
(1995, Mega)
Vader - Black To The Blind
(1997) [
CD $16
]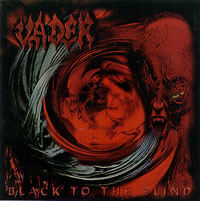 Vader - Black To The Blind
(1997, Mega)
Vader - Litany
(2000) [
CD $7
]
Vader - Litany
(2000, Mega)
22
« on: May 16, 2006, 08:27:38 PM »
I'll upload it this evening if someone doesn't beat me to it.

23
« on: May 16, 2006, 11:55:02 AM »
Having achieved this album now, I have given it a few listens. My knowledge within Death Metal is quite sad, and the genre never really grasped my interest, but when this thread appeared, I thought I might give a classic DM-pearl a listen. And so I did...
I didn't take me long to state that this album seemed rather vague... I guess, that Death Metal just isn't my genre :-/
I had a similar initial experience with Morbid Angel. A few years ago when I was still listening to moron metal I felt as if I was in some kind of rut with regards to the type of music I was listening to. I picked up a couple of early Vader and Morbid Angel CDs (Ultimate Incantation and Covenant to be precise). I listened to both quite a bit and although I liked them to a degree I didn't find myself compulsively going back for more. I found this website and started listening to many of the recommended albums. I took to the black metal far quicker than the death metal. For about a year I almost abandoned the genre altogether. Then I revisited is and at some point something "clicked". All these Death Metal albums I had previously found impenetrable opened up their worth to me, Morbid Angel in particular. When I listen to them now I have no idea what I was hearing before because now it is simply sheer brilliance. My point is (in a convoluted and self indulgent way) that you need to persevere with this band and genre.
Maybe you should put Morbid Angel to one side for a moment and try something else. My personal recommendation would "The Red in the Sky is Ours" by At the Gates simply because I think that is the album that "opened the floodgates" for me so to speak and of course it's a brilliant album also. Furthermore if your preference is for Black Metal then the Scandinavian bands will provide a smoother transition I feel.
24
« on: May 15, 2006, 11:34:48 AM »
Sorry for all the fecal, gay, drug, death, parasitism imagery. I'm re-reading Naked Lunch for the fifteenth time. I like to leave it out on top of Moby-Dick and [/i]Mein Kampf[/i] to disturb visitors... generally, a few pages of Naked Lunch disturbs them far more than anything Hitler or Melville wrote.

I'm currently reading this for the first time. I was reading the part about methods of sexual torture on the train this morning and was laughing so hard that I was getting funny looks. The looks might have been funnier if they had known what I was laughing at.
25
« on: May 12, 2006, 01:12:13 PM »
It's clear that the true reason he wears that ridiculous hat is to hide the worst receding hairline known to man.