Death Metal Search Engine
Show Posts
This section allows you to view all posts made by this member. Note that you can only see posts made in areas you currently have access to.
Topics - death-metal
17
« on: June 04, 2013, 07:05:29 PM »
FOR IMMEDIATE RELEASE
June 4, 2013
CONTACT:
Brian Rocha
rocha@fresnomediausa.com
Ryan Feldman
ryan@fresnomediausa.com
AUTOPSY LAUNCHES "THE HEADLESS RITUAL" MINI-SITE, FREE "ARCH CADAVER" TRACK DOWNLOAD
"The Headless Ritual" out July 2 on Peaceville Records
CALIFORNIA - Autopsy and Peaceville Records have launched a mini-site in anticipation of the band's upcoming sixth studio opus of horror and all-out madness, The Headless Ritual, out July 2. The mini-site can be accessed online here:
http://www.peaceville.com/autopsy/theheadlessritual
, complete with a YouTube/Soundcloud stream of the new cut, "Arch Cadaver," pre-order links and more. Fans who sign up for the Autopsy mailing list will receive a free download of the track.
Featuring the returning quartet of Chris Reifert, Eric Cutler, Danny Coralles, and Joe Trevisano, The Headless Ritual is a relentless monster of violent and brutal death metal mastery delivered in the unmistakable Autopsy style of chaotic riffing, insane solos and doom-filled interludes, all served with the band's unhinged brand of vocal sickness.
The album was recorded and mixed April 2013 at Fantasy Studios, San Francisco, Calif. with Adam Munoz, and features cover artwork by renowned artist Joe Petagno (Motörhead, Pink Floyd, Led Zeppelin).
Said drummer/vocalist Chris Reifert, "Expect nothing less than the monstrous brutality that Autopsy has been known to offer. Laurels will not be rested upon, trends will not be followed and mercy will not be shown. Mark your calendars for June and pick out a coffin to lie down and die in. Darkness and death await..."
01. SLAUGHTER AT BEAST HOUSE
02. MANGLED FAR BELOW
03. SHE IS A FUNERAL
04. COFFIN CRAWLERS
05. WHEN HAMMER MEETS BONE
06. THORNS AND ASHES
07. ARCH CADAVER
08. FLESH TURNS TO DUST
09. RUNNING FROM THE GOATHEAD
10. THE HEADLESS RITUAL
Among the early breed of U.S. death metal pioneers, Autopsy formed in 1987 in the San Francisco Bay Area and released four albums on Peaceville Records. Beginning with the classic debut Severed Survival in 1989, the group disbanded in 1995 with members going on to form Abscess. Autopsy triumphantly and officially returned from the grave after a 15 year hiatus with the 2010 EP, 'The Tomb Within,' followed by the release of the band's widely acclaimed fifth studio album, Macabre Eternal in 2011.
Stay tuned for more information on Autopsy and The Headless Ritual.
Autopsy is...
Chris Reifert - drums/vocals
Danny Coralles - guitar
Eric Cutler - guitar
Joe Trevisano - bass
For more info...
www.autopsydeathmetal.com
www.facebook.com/pages/Autopsy-Official/162194133792668
www.peaceville.com/autopsy/theheadlessritual
www.peaceville.com/autopsy
www.peaceville.com
18
« on: May 30, 2013, 07:25:56 PM »
Contact: Dag Hansen FOR IMMEDIATE RELEASE
International Day of Slayer
PO Box 1004
Alief, TX 77411
(512) 553-4544
pr@nationaldayofslayer.org
INTERNATIONAL DAY OF SLAYER BECOMES YEARLY HOLIDAY
After Guitarist's Death, Fans of Metal Adopt Holiday
Summary: Recognizing that Slayer is a symbol of all that's right with metal, the heavy metal holiday "International Day of Slayer" has become a yearly holiday to celebrate metal through the metaphor of Slayer on June 6th of each year.
In the wake of Slayer guitarist Jeff Hanneman's death, the directors of the International Day of Slayer -- the Slayer-centric holiday that sprang to life on 6/6/06 -- announce a change in the status the celebration of this year's version of "the world's first heavy metal holiday."
"With the passing of Jeff Hanneman, it would be reasonable to assume that the 2013 celebration of the International Day of Slayer would be a somber one," said Hessian spokesperson and International Day of Slayer CEO Jim Tate, "but nothing could be further from the truth. This year more than any other demands full engagement and celebration from Slayer fans and hessians across the globe." Tate explained that the term "Hessian," derived from the long-haired maniacal mercenaries of the revolutionary war, is a term of cultural self-reference for metal fans.
He explained that the significance of the International Day of Slayer goes far beyond Slayer. "The outside world was once again forced to reckon with us as a cultural movement when they acknowledged the loss of one of metal's most important figures, so it would be a mistake to simply hang our heads and close up shop. Jeff made music that was loud and defiant, and we must continue to uphold this standard in how we commemorate him and represent the hessian community," said Tate.
Many commentators view Slayer as the "archetypal metal band" because of their uncompromising approach, their weaving of a mythology combining technology and occultism, and their unapologetic pursuit of a lifestyle apart from what modern society considers normal. In fact, some consider Slayer the saviors of heavy metal, which was veering toward the populist path which would lead to its assimilation by rock music, and absorption into a "metal-flavored" version of rock for sale as a mainstream product.
International Day of Slayer CTO Dag Hansen spoke up on this point. "Pizza wasn't invented in Italy, Chinese restaurant food was invented in New York, Sri Racha sauce was created in California, Dutch ovens aren't Dutch and French fries have no relation to France," Hansen. said. "We don't want metal to become another culture absorbed by the money machine and turned into a pale imitation of itself."
"We at IDoS ask you to again stand up in the name of Slayer, in the name of metal, and in the name of Jeff Hanneman, and remind the rest of the planet that we are here, and we will not be going away anytime soon," said Tate. "Good music is heroic and ultimately immortal, and now more than ever, the music of Slayer is exactly that. They created the battle hymns that so many of us have used to navigate our lives, ones we will continue to rely upon to as the days ahead grow ever darker. We cannot let these works fade with time. It is sometimes hard to remember that Slayer is comprised of mortal men like ourselves, but with the proper dedication and stewardship, their works can last a thousand years and join the ranks of masters like Beethoven and Wagner. This is what we must strive for by insisting on bands like Slayer for us and future generations."
Reminding listeners that as every year, this year the International Day of Slayer will be on the same date, with the same agenda. "Join us. It is never too late to make your voice heard. Metal is the mission, Slayer is our weapon. On June 6th, stand with us to celebrate as visibly as we can," said Tate. "Don't go to work, listen to Slayer!"
The International Day of Slayer website exhorts users to:
* Listen to Slayer at full blast in your car.
* Listen to Slayer at full blast in your home.
* Listen to Slayer at full blast at your place of employment.
* Listen to Slayer at full blast in any public place you prefer.
DO NOT use headphones! The objective of this day is for everyone within earshot to understand that it is the National Day of Slayer. National holidays in America aren't just about celebrating; they're about forcing it upon non-participants.
Taking that participation to a problematic level
* Stage a "Slay-out." Don't go to work. Listen to Slayer.
* Have a huge block party that clogs up a street in your neighborhood. Blast Slayer albums all evening. Get police cruisers and helicopters on the scene. Finish with a full-scale riot.
* Spray paint Slayer logos on churches, synagogues, or cemeteries.
* Play Slayer covers with your own band (since 99% of your riffs are stolen from Slayer anyway).
* Kill the neighbor's dog and blame it on Slayer.
http://www.nationaldayofslayer.org/
ABOUT THE INTERNATIONAL DAY OF SLAYER
Started in 2006 as both a parody of the "National Day of Prayer" and a tribute to the band that singlehandedly brought the intensity back to heavy metal, the International Day of Slayer is a holiday for all who appreciate metal music and specifically, the works of Slayer. To celebrate, go to
www.nationaldayofslayer.org
and read the instructions there.
ABOUT SLAYER
Slayer is a speed/death metal band from California who starting in 1983 unleashed a new style of music based on fast tremolo phrasal riffs and chaotic solos, merging the ideological outlook of punk with the metal tendency to find mythology lurking behind the behavior of humans. For more information, visit the band at
www.slayer.net
ABOUT JEFF HANNEMAN
Jeff Hanneman, one of the founding members of Slayer, is credited with inventing much of the band's sound and metaphorical approach to lyrics, as well as writing much of its most stirring material. He passed away unexpectedly on May 2, 2013. A public memorial service was held for him at the Hollywood Palladium on May 23.
###
If you'd like more information about this topic, or would like to schedule an interview, please contact Dag Hansen at (512) 553-4544 or
pr@nationaldayofslayer.org
.
###
Press Release
http://www.i-newswire.com/international-day-of-slayer-becomes/224448
http://www.free-press-release.com/news-international-day-of-slayer-becomes-yearly-holiday-1369967682.html
http://www.theopenpress.com/International-Day-of-Slayer-Becomes-Yearly-Holiday/2013178228.html
http://www.pr.com/press-release/494696
http://www.pressbox.co.uk/detailed/Arts/International_Day_of_Slayer_Becomes_Yearly_Holiday_1197297.html
###
Press Mention
http://thequietus.com/articles/12419-international-day-of-slayer-2013
http://www.blabbermouth.net/news.aspx?mode=Article&newsitemID=190657
http://gunshyassassin.com/news/organizers-behind-international-day-of-slayer-call-for-annual-celebration/
http://www.metalunderground.com/news/details.cfm?newsid=92363
http://www.smnnews.com/2013/05/31/international-day-of-slayer-internet-site-require-vacation-every-june-6th/
19
« on: May 29, 2013, 09:13:18 PM »
20
« on: May 28, 2013, 12:46:29 AM »
21
« on: May 27, 2013, 06:15:36 AM »
It seems that, even in the proliferation of new forms of writing and communication before us, the essay has become a talisman of our times. What is behind our attraction to it? Is it the essay's therapeutic properties? Because it brings miniature joys to its writer and its reader? Because it is small enough to fit in our pocket, portable like our own experiences?

I believe that the essay owes its longevity today mainly to this fact: the genre and its spirit provide an alternative to the dogmatic thinking that dominates much of social and political life in contemporary America. In fact, I would advocate a conscious and more reflective deployment of the essay's spirit in all aspects of life as a resistance against the zealous closed-endedness of the rigid mind. I'll call this deployment "the essayification of everything."

http://opinionator.blogs.nytimes.com/2013/05/26/the-essayification-of-everything/

22
« on: May 26, 2013, 09:04:08 PM »
23
« on: March 30, 2013, 11:09:15 AM »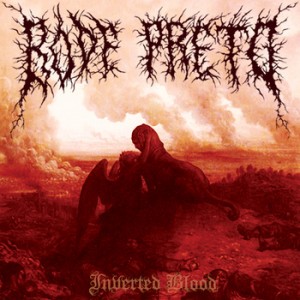 What hit me so unexpectedly was this barrage of music coming from just two men, which hurled me back into about 1987′s fetid Brazilian tape-trader jungle metal, but at the same time carrying a dominant genetic stamp throughout it that was distinctly Bode Preto's. That usually just doesn't happen — new bands are usually so hyped up and full of their own bullshit, sporting ripped off cover art and/or bastardizing someone else's logo and when it boils down to the main body of their "art", the music, well, to me it's a meaningless string of riffs and rhythms sewn together to make a "song" with no conviction and leaving the listener feeling shafted and devoid of feeling.
That might be OK for some, but not for me — and that's where Bode Preto comes to play so solidly. I feel Bode Preto — and that's what I want from music. It's this way with any medium, or should be. These guys simply let their art do the talking and we garner from it what we will. I don't think hell is supposed to sound this good though. The song "Elytron (Succubus)" for me denotes a truly classic release. I urge you to tap into that drumming which was not recorded in any studio, but simply a plain room, and absorb the feeling, and you're on the path which has at least as many layers as Dante's Inferno, if not more.
Bode Preto - Inverted Blood
25
« on: September 30, 2012, 08:34:47 PM »
SABREWULF - CONDEMNED
El Paso drone/post-hardcore band makes a doom album in the newer style. It's bleak, dark and pure punk in its spirit.
http://www.deathmetal.org/news/sabrewulf-condemned/
###
DESTROYING TEXAS FEST 7
Absu, Blaspherian, Inquisition, Bahimiron and guests play a Northwest Houston show. This should be legendary, and may end in fire.
http://www.deathmetal.org/news/destroying-texas-7-absu-bahimiron-inquisition-blaspherian-sunday-november-3/
###
THE ROOTS OF METAL
A new art exhibition in Frankfurt, Germany shows us the darker side of Romantic poetry, literature and art, which coincidentally was the sliver of that genre that inspired heavy metal.
http://www.deathmetal.org/news/the-roots-of-metal-dark-and-occult-romanticism/
###
INTOLITARIAN - BERSERKER SAVAGERY
This extreme fusion of martial power electronics and droning war metal creates an audio interruption that is, like the barking of a loudspeaker in a bombed city, a broadcast from hell.
http://www.deathmetal.org/news/intolitarian-berserker-savagery-2012/
###
MUSIC IS THE BASIS OF LANGUAGE
Rice University researchers find that music not only obeys the laws of language, but may be the way we developed language. This has heady implications for riff-heavy metal music.
http://www.deathmetal.org/news/music-is-the-basis-of-language/