Death Metal Search Engine
Show Posts
This section allows you to view all posts made by this member. Note that you can only see posts made in areas you currently have access to.
Messages - death-metal
106
« on: March 30, 2013, 11:09:15 AM »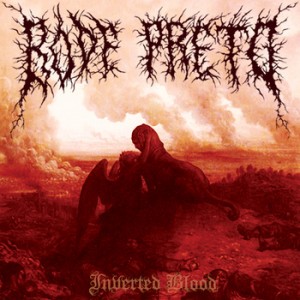 What hit me so unexpectedly was this barrage of music coming from just two men, which hurled me back into about 1987′s fetid Brazilian tape-trader jungle metal, but at the same time carrying a dominant genetic stamp throughout it that was distinctly Bode Preto's. That usually just doesn't happen — new bands are usually so hyped up and full of their own bullshit, sporting ripped off cover art and/or bastardizing someone else's logo and when it boils down to the main body of their "art", the music, well, to me it's a meaningless string of riffs and rhythms sewn together to make a "song" with no conviction and leaving the listener feeling shafted and devoid of feeling.
That might be OK for some, but not for me — and that's where Bode Preto comes to play so solidly. I feel Bode Preto — and that's what I want from music. It's this way with any medium, or should be. These guys simply let their art do the talking and we garner from it what we will. I don't think hell is supposed to sound this good though. The song "Elytron (Succubus)" for me denotes a truly classic release. I urge you to tap into that drumming which was not recorded in any studio, but simply a plain room, and absorb the feeling, and you're on the path which has at least as many layers as Dante's Inferno, if not more.
Bode Preto - Inverted Blood
108
« on: September 30, 2012, 08:34:47 PM »
SABREWULF - CONDEMNED
El Paso drone/post-hardcore band makes a doom album in the newer style. It's bleak, dark and pure punk in its spirit.
http://www.deathmetal.org/news/sabrewulf-condemned/
###
DESTROYING TEXAS FEST 7
Absu, Blaspherian, Inquisition, Bahimiron and guests play a Northwest Houston show. This should be legendary, and may end in fire.
http://www.deathmetal.org/news/destroying-texas-7-absu-bahimiron-inquisition-blaspherian-sunday-november-3/
###
THE ROOTS OF METAL
A new art exhibition in Frankfurt, Germany shows us the darker side of Romantic poetry, literature and art, which coincidentally was the sliver of that genre that inspired heavy metal.
http://www.deathmetal.org/news/the-roots-of-metal-dark-and-occult-romanticism/
###
INTOLITARIAN - BERSERKER SAVAGERY
This extreme fusion of martial power electronics and droning war metal creates an audio interruption that is, like the barking of a loudspeaker in a bombed city, a broadcast from hell.
http://www.deathmetal.org/news/intolitarian-berserker-savagery-2012/
###
MUSIC IS THE BASIS OF LANGUAGE
Rice University researchers find that music not only obeys the laws of language, but may be the way we developed language. This has heady implications for riff-heavy metal music.
http://www.deathmetal.org/news/music-is-the-basis-of-language/