Death Metal Search Engine
Show Posts
This section allows you to view all posts made by this member. Note that you can only see posts made in areas you currently have access to.
Topics - 41|>5
[1]
1
« on: November 06, 2012, 06:22:12 AM »
Axegrinder
Axegrinder MP3s
---
Axegrinder - The Rise of the Serpent Men
(1989, Mediafire)
2
« on: September 16, 2011, 12:33:26 PM »
Antichrist: Rapidshare, Blogspot, Megaupload
Antichrist (Can)
Antichrist - Sacrament of Blood
(2011, Mediafire) -
Recorded live in one day by Jason Kollins on Sept. 13, 1994. Mixed and mastered over 16 years later by Stuart Mckillop and Rain City Recorders. Intros by Artep and Antichrist.
3
« on: March 21, 2010, 02:59:18 PM »
GORGUTS: New Song Samples Available - Mar. 21, 2010


Guitarist/vocalist Luc Lemay of the reactivated Sherbrooke, Quebec, Canada-based technical death metal band GORGUTS has released the following statement to BLABBERMOUTH.NET:

"It's been almost a year since I wrote the last update for the upcoming GORGUTS record.

"First, I want to thank everyone that took the time to write us after I posted the rehearsal video with John [Longstreth, drums; DIM MAK, ORIGIN, THE RED CHORD, SKINLESS, POSSESSION, ANGELCORPSE] and I… I can't thank you enough for all the support and enthusiasm towards the band.

"Since then we've been very busy and productive working on the new record!! We got two-thirds of the music written and recorded into two pre-productions.

"I couldn't be happier with the result of this collaboration along with three of the most talented musicians in the metal scene. John, Colin [Marston, bass; DYSRHYTHMIA, BEHOLD... THE ARCTOPUS, BYLA, KRALLICE, INDRICOTHERE] and Kevin [Hufnagel, guitar; DYSRHYTHMIA, WHILE HEAVEN WEPT, BYLA, EUCLID STREET, THE FIFTH SEASON, GREY DIVISION BLUE] have been fantastic and amazingly creative with their instruments for the new compositions.

"Don't expect this record to sound like a previous GORGUTS album.

"We've also been very busy getting ready with the setlist for the upcoming show for Maryland Deathfest. It's so cool re-visit the first four album material and we'll be performing live, for the first time, some of the songs for our upcoming album!!!!

"So, here's a preview of the atmosphere you can expect on the album which we'll be recording later this year!

"Thanks again to all our fans!!

"See you on stage!!"

A "demo montage" of some of the new GORGUTS material is available for streaming using the audio player below.

>>DOWNLOAD LINK<<


GORGUTS' current lineup is as follows:

* Luc Lemay (NEGATIVA) - Vocals, Guitar
* Kevin Hufnagel (DYSRHYTHMIA, WHILE HEAVEN WEPT, BYLA, EUCLID STREET, THE FIFTH SEASON, GREY DIVISION BLUE) - Guitar
* Colin Marston (DYSRHYTHMIA, BEHOLD... THE ARCTOPUS, BYLA, KRALLICE, INDRICOTHERE) - Bass
* John Longstreth (DIM MAK, ORIGIN, THE RED CHORD, SKINLESS, POSSESSION, ANGELCORPSE) - Drums

Back in November 2006, Metal Mind Productions reissued the classic GORGUTS albums "Considered Dead" and "Erosion of Sanity". Both CDs came in new digipack editions on golden discs, digitally remastered using 24-bit technology, and were limited to a hand-numbered 2,000 copies. Each title included two demo tracks as a bonus.

GORGUTS' last studio album, "From Wisdom to Hate", was released in 2001.



Luc Lemay and John Longstreth rehearsal - January 2009


Source.
4
« on: March 18, 2010, 11:24:26 AM »
March 18, 2010




World Management and Morbid Angel would like to let the fans know that rumors about Pedro Sandovaląs back surgery are in fact true. Pete has suffered for a long time with a deteriorating disc problem. He was in daily pain and needed to have this done. He has recently been treated by a Laser Back Surgery specialist in Tampa Florida. He is currently in rehabilitation and doing well.

Pete is part of our family and the bandąs History and we all wish him well and a full recovery. Unfortunately this type of injury, subsequent surgery and rehab cannot be rushed and it will take ample time for him to hopefully be back behind his drums again and out on tour with Morbid Angel.

The band is moving forward on their next recording with Tim Yeung. Currently the guys are in rehearsals in Tampa putting their finishing touches on the songs for the New album, which is slated for later this year with subsequent touring world wide.
Source.
5
« on: November 05, 2008, 01:59:24 PM »
If you are wondering what the hell this is check out the
Audiofile
section.
____
Apparently they have recorded their third album, "Ultimate instinct":
The 3rd album, "Ultimate Instinct" was recorded in 2007-2008. This is a concept album the ideas for which took Seiji a great amount of effort to create and develop. Of course, the sound is full of hooks and contains a fabulous mixture of old school Death Metal, speed, heaviness and beautiful melody.

Song from the upcoming album.
SOURCE
.
6
« on: October 28, 2008, 06:58:37 AM »
The first four Danzig albums (plus one EP)??
7
Setherial
Setherial MP3s
---
"Relative newcomer to the black metal scene in a style similar to Emperor."
Setherial - Nord
(1996) [
CD $8
]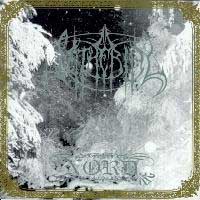 Setherial - Nord
(1996, Mega)
[1]