Death Metal Search Engine
Show Posts
This section allows you to view all posts made by this member. Note that you can only see posts made in areas you currently have access to.
Messages - Rotten Ralph
46
« on: July 18, 2013, 05:55:50 AM »
There are still a bunch of bands on the reviews section that are missing the MP3 link to the audiofile even though the download links are ready and working in the audiofile. It goes like this:

- All the bands beginning with the letter A have no MP3 link to the audiofile.

- Bahimiron, Baphomet, Bathory, Behemoth, Belial, Blasphereion, Blood, Bolt Thrower, Deeds of Flesh, The Doors, Helstar, Heresiarch, Hetsheads, Kataklysm, Martyr, Metallica, Monastery, Morbus 666, Queensr˙che, Rachel Barton Stringendo, Slayer, Terrorizer, Ulver & Winterwolf all have no MP3 link to the audiofile.

- Cultus Sanguine, Pentagram & Repulsion all have an MP3 link but they take you to an incorrect page.

- Monstrosity has a link to the audiofile but it's been incorrectly labelled as "Monstrosity website."

Can this be fixed, please? Like I said, all these bands have working download links in the audiofile so we might as well get them linked up.
47
« on: June 21, 2013, 08:21:15 AM »
I've just popped the full length album in the audiofile for those interested.

It's basically like the EP but longer and more punch to it. I like the way they're criticizing other thrash bands as well as society.

We won't write any songs about thrash
Or put it on a shirt for some easy cash
We'll never tell you to get in the pit
Just do what you like, we don't give a shit
48
Ulver
Ulver MP3s
---
"Latecomer to the black metal scene Ulver adapted the rough aesthetic of black metal in a modern rock context, providing a product to open up black metal to the masses."
Ulver - Nattens Madrigal
(1997) [
CD $12
]
Ulver - Nattens Madrigal
(1997, Mega)
49
« on: May 22, 2013, 11:08:59 AM »
Queensr˙che
Queensr˙che MP3s
---
"Queensr˙che began existence as a band very much in the spirit of Iron Maiden, but branched outward to include influences from progressive rock and 1980s electro-pop and subtle hints of industrial, making this band an interesting artifact of the late Cold War era."
Queensr˙che - Operation: Mindcrime
(1988) [
CD $3
]
Queensr˙che - Operation: Mindcrime
(1988, Mega)
50
« on: May 17, 2013, 06:48:49 AM »
Some of the bands have got Afghanistan as their country of origin when it's obviously not so. You can see which ones at the top of the
heavy metal map
.
51
Helstar
Helstar MP3s
---
"A combination of old style Iron Maiden and faster, technical Slayer, this Texas band put out an amazingly played and intensely composed album before getting absorbed into the power metal camp."
Helstar - Nosferatu
(1989) [
CD $6
]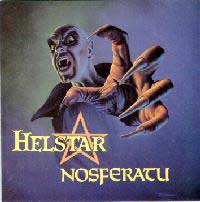 Helstar - Nosferatu
(1989, Mega)
52
« on: April 04, 2013, 09:07:24 AM »
53
« on: April 01, 2013, 08:17:32 AM »
On both band pages for Master and Speckmann Project there's a link to Deathstrike that doesn't work because no underscore has been used. The real link has an underscore like: death_strike.
54
« on: March 27, 2013, 01:03:43 PM »
1. Have a best of section like the one
here
on the old site. Those "best ever" lists helped me out a ton when I first came to the DLA. At the moment the reviews section might be a bit daunting for a newcomer.
2. Make sure each band page on the reviews has an MP3 link to the audiofile section. Most of them have it but there's a few missing.
3. There's a bug on the reviews section when you're on an album review and then click on another album by the same band. Takes you to an error page.
55
« on: March 24, 2013, 10:51:49 AM »
Cultus Sanguine
Cultus Sanguine MP3s
---
"Primary fusion of black metal with gothic doom, an interesting branching for the late stages of black metal's explosion."
Cultus Sanguine - Cultus Sanguine
(1995) [
CD $18
]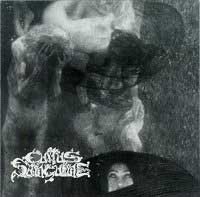 Cultus Sanguine - Cultus Sanguine
(1995, Mega)