Death Metal Search Engine
Show Posts
This section allows you to view all posts made by this member. Note that you can only see posts made in areas you currently have access to.
Topics - istaros
[1]
2
« on: September 19, 2011, 05:51:55 PM »
Available now from the label:
http://www.i-voidhanger.com/midnight_odyssey_funerals.htm
---
After the hearty welcome of Firmament, MIDNIGHT ODYSSEY's debut on I, Voidhanger Records, the Australian one-man band returns with a new epic voyage, an ambitious double album called Funerals From The Astral Sphere.
In 16 tracks and over 2 hours of music, Dis Pater has refined his amazing blend of cosmic black/doom metal and nocturnal ambient thanks to a wider use of acoustic folk passages and beautiful clean vocals, reaching new peaks of emotion and psychedelic bliss.
Inspired by Australia's wild landscape, with its ancient rainforests and stormy nightskies, Funerals From The Astral Sphere is a spiritual and dark observation on Death as a cosmic force of purification, coming from beyond the stars. "From personal experiences and completely imagined scenarios, the idea of death is something that fascinates me. With Midnight Odyssey I explore a world where humanity is void, dying and soon to be extinct. A world where forests reclaim the earth, animals once again are wild, and all signs of humanity are lost."
---
Received my copy today, will rip & upload to audiofile tomorrow.
3
« on: May 17, 2011, 07:36:36 AM »
For first time on vinyl the legendary debut of CENOTAPH
Chaos Records is proud to announce the debut album from Mexican Death Metal origniators CENOTAPH. For the first time on vinyl we present the debut masterpiece "The Gloomy Reflections of Our Hidden Sorrows" coupled with two bonus tracks "Repulsive Odor to Descomposition" and "Larvs of Subconcious".
Formed in 1989, CENOTAPH was one of Mexico first death metal bands. After the several demos the band debuted with "The Gloomy Reflections of Our Hidden Sorrows" one of the best Death Metal offerings to come from MEXICO with a pure, molten death metal, full of occult vibe and depressive atmosphere.
To be presented as a double 12" gatefold vinyl LP remastered with two bonustracks and the original artwork used with permission of the polish artist Ryszard Wojtynski. stay tuned! more information comming soon...
The CD version will be re-released later this year.
http://www.chaos-records.com/label/index.php?option=com_content&view=article&id=182:qthe-gloomy-reflections-of-our-hidden-sorrowsq-first-time-on-vinyl-lp-via-chaos-records&catid=38:hot-news&Itemid=435
4
« on: October 09, 2010, 08:42:23 PM »
5
« on: February 08, 2010, 10:05:58 PM »
We've all heard that with the right education, anybody can accomplish whatever it is they set their minds to. Not always has this belief been so embedded into the human mind - we once allowed war to be the enterprise of warrior families, left it to the generational lines of mystics to unravel the skeins woven between consciousness and existence, and trusted royal blood to make sense of the disparity between the two so that we had banners behind which to rally. Now we (almost instinctively) find it idiotic to believe anything but the propaganda of individuality - the idea that someone can rightfully earn power or wealth by being born into it sounds ludicrous to us. How UNFAIR! But as will eventually happen with every modern myth, this one is nearing its death throes:
...when 877 members of USA TODAY's CEO panel took an online personality color test, they were three times more likely to favor magenta than the public at large, three times less likely to select red, and 3˝ times less likely to choose yellow.

This, it turns out, is more than a curiosity. Psychiatry professor Rense Lange, an expert on tests for everyone from students to job hunters to those with early signs of Alzheimer's disease, has been looking hard at color tests and he has reached the conclusion that the results all but prove that CEOs are wired differently.
The test, like any other, is not perfect. But those who made it seem to have been aware of its faults and took steps to counteract them. There's a link if you'd like to try it, I got Creator as primary and Persuader as secondary - and the various buzzwords in the descriptions of the two were between 80 and 90% accurate. Not bad for 60 seconds. The following tidbit is also interesting, for other/additional reasons. Not the least of which is, dispelling the subconsciously-held modern notion that power is inherently "evil," and therefore the powerful are to be denigrated and under constant suspicion.
They are often wired in counterintuitive ways. For example, the color test shows that the typical CEO is more sensitive and private than the typical person and is less likely to be a perfectionist or to be dominant and more likely to be emotionally unstable. CEOs, it turns out, are not as self-assured as the public at large, and they are more cooperative and less forceful than the typical person...
http://www.usatoday.com/money/companies/management/2010-02-08-ceocolors08_ST_N.htm?se=yahoorefer
Those who achieve, prevail. Those who are trusted, lead. I think we've largely forgotten that.
6
« on: July 19, 2009, 08:00:47 PM »
Summoning
Oath Bound
Released on double picture-LP format by Temple of Darkness; packaged with gatefold sleeve and a poster.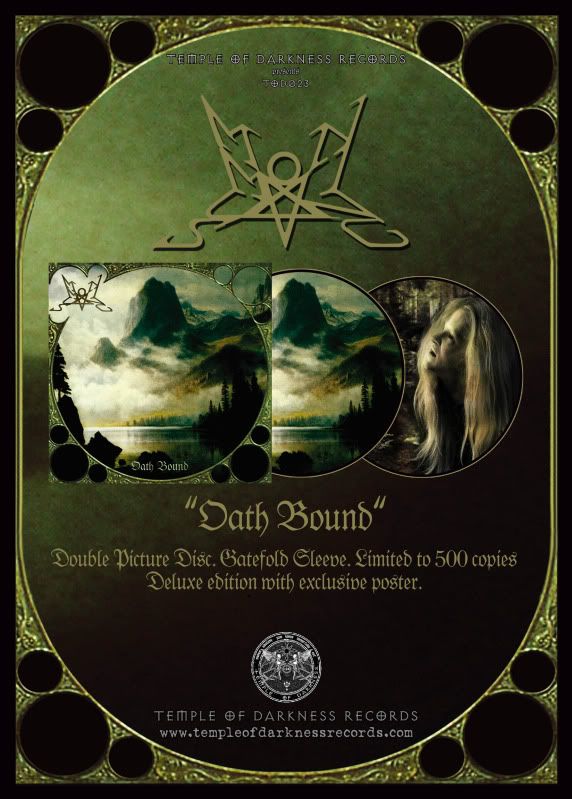 Temple of Darkness website
Summoning homepage
DLA reviews for Summoning releases
7
« on: March 07, 2009, 10:43:27 AM »
8
« on: February 28, 2009, 02:28:41 PM »
Nuclear War Now! Productions has reissued these two Master's Hammer works as a single four-record set in 180 gram vinyl.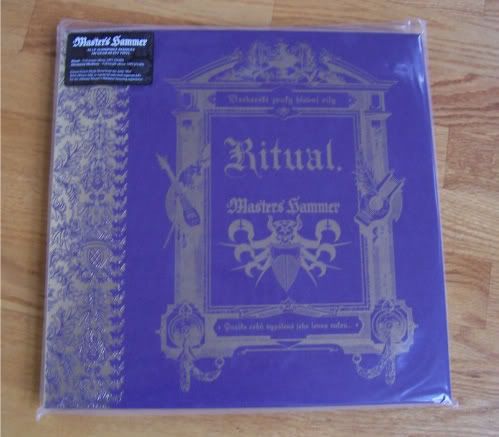 http://www.nwnprod.com/?p=275
[1]