Death Metal Search Engine
Show Posts
This section allows you to view all posts made by this member. Note that you can only see posts made in areas you currently have access to.
Topics - Nimbostratus
16
« on: May 29, 2009, 12:25:43 AM »
Beausoleil, Bobby: Rapidshare, Blogspot, Megaupload
Beausoleil, Bobby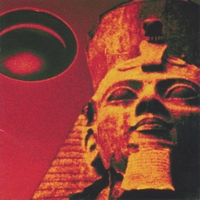 Lucifer Rising Soundtrack
(Megaupload)
The Orkustra & Early Demos
(Megaupload)
Ambient, progressive rock music.
It's incredibly difficult, nay perhaps impossible, to discuss Lucifer Rising without mentioning its "controversial" (to put it mildly) creator and his story. Bobby Beausoleil is currently incarcerated in California, serving time for his part in the murders committed by the infamous Manson Family. But his bizarre and horrific criminal record is not what's interesting about Beausoleil, or Lucifer Rising. Before his involvement with Manson, Beausoleil was active on the San Francisco psychedelic music scene, and was engaged to score Lucifer Rising, an intense occult meditation film by Kenneth Anger.
Not so good movie, altough excellent as a videoclip for its soundtrack.