Death Metal Search Engine
Show Posts
This section allows you to view all posts made by this member. Note that you can only see posts made in areas you currently have access to.
Messages - rapidshare
286
« on: January 09, 2010, 08:13:26 PM »
I think we should have a topic for introductions and question-asking of experienced members of this forum. This will save us from individual "Hi, I'm Billy Bob" threads.
287
« on: January 09, 2010, 08:12:45 PM »
Can you recommend some recordings by Scarlatti and, if you've bought them online, post a link to them? There was nothing wrong with your post but that might help new listeners with the music.
288
« on: January 09, 2010, 08:11:14 PM »
I don't mean to sound patronizing, but have you ever 'improvised' any music?
You failed. That is a patronizing statement, and a bad way to argue, and it's not conducive to quality discussion.
Please take it elsewhere.
289
« on: January 09, 2010, 06:30:03 PM »
Would other forum users share the opinion that in order to create a strong, healthy society with meaningful, rewarding occupations the majority of it needs to be occupied with physical labour?
Or just walking two miles to work, a half-mile or so to lunch, and then around the city center in the evening?
290
« on: April 16, 2008, 09:19:11 PM »
Black Funeral
Black Funeral MP3s
---
"One of original US black metal acts, this band has slowly moved from the cold European style to highly conceptual, noise- and industrial-tinged ritual music."
Black Funeral - Az I Dahak
(2004) [
CD $8
]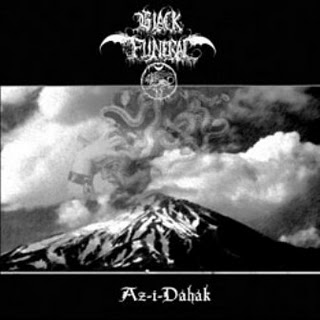 Black Funeral - Az I Dahak
(2004, Mediafire)