Death Metal Search Engine
Show Posts
This section allows you to view all posts made by this member. Note that you can only see posts made in areas you currently have access to.
Messages - God bless you Dr. Kevorkian
[1]
1
« on: June 13, 2012, 09:51:19 AM »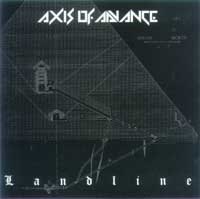 Axis of Advance - Landline
(1999 EP, Mediafire) (vinyl rip)
3
« on: November 09, 2010, 10:05:41 PM »
Praetorius, Michael: Rapidshare, Blogspot, Megaupload
Michael Praetorius (1571 - 1621)
German Renaissance composer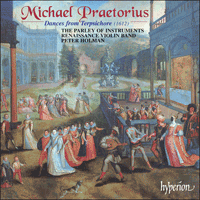 Michael Praetorius - Music from Terpsichore
(conductor Peter Holman. 2001, Megaupload)
4
« on: April 26, 2010, 11:54:17 PM »
Megadeth and Slayer, who last toured the U.S. together 19 years ago on the "Clash of the Titans" extravaganza, have confirmed that they will each perform, start to finish, their 1990 releases - Slayer's world-wide, million-selling Seasons In The Abyss and Megadeth's Platinum Rust In Peace - on the upcoming Canadian and American Carnage Tours.

Slayer.net News
Slayer's mostly only going to play the
Seasons In The Abyss
album!? Hrmm...well, there are worse setlists to be had, I suppose.
5
« on: March 14, 2010, 06:26:23 PM »
Reports like this are almost invariably sightings of National Defense testing out their "killing technology". They said the same thing about the B-2 stealth bombers back in the day. "HOLY SHIT, flying black triangles!"

Anyway, dropping tons of acid will fuck you up.
6
« on: March 14, 2010, 06:21:08 PM »
I love the Chilean Pentagram for their necro-interpretations of American proto-death and Teutonic speed metal. Keeping my eye out for this.

So, since it's Metal to be philanthropic now, are the proceeds going to the victims of the Santiago quake?
7
« on: February 28, 2010, 01:12:54 PM »
8
« on: February 19, 2010, 10:33:40 PM »
SOURCE: Congress Travels More, Public Pays (Wall Street Journal)

In August, two Republican senators, Richard Shelby of Alabama and John Cornyn of Texas, went to Europe with their wives and aides to meet with banking regulators and industry executives.
[...]
His spokesman, Jonathan Graffeo, said the trip's chief purpose was to discuss with foreign officials the global financial crisis and regulatory reform. The senators spent the first five days in Germany, where they had three meetings with banking officials
[...]
Among side trips they took were two tours in vans driven by U.S. Embassy staff, including one along the Rhine, where they stopped at a heavy-metal festival. The trip cost about $70,000, according to a travel disclosure form filled out by the senators. A spokesman for Mr. Cornyn declined to comment.
Funny how the White House can predictably and thoughtlessly
brush off a presidential proclamation to recognize metal culture
, and yet stories like
these
pop up. $70,000?!? Bastards probably got bought all-access passes while they were at it.
Although, this also means that American hessians may have possible allies within the government. All the more reason to push for NDoS!
9
« on: February 18, 2010, 01:03:16 AM »
More dates added---now the tour is going to cover the Southwest and the West Coast:

May 21 2010 8:00P
gallery 5 richmond, Virginia
May 22 2010 8:00P
VOLUME 11 TAVERN raleigh north carolina RALEIGH, North Carolina
Jun 11 2010 8:00P
JIMMYS PLACE allentown pa ALLENTOWN, Pennsylvania
Jun 12 2010 8:00P
Traxx Ronkonkoma, New York
Jun 23 2010 8:00P
THE WHITE SWAN houston, Texas
Jun 24 2010 8:00P
1011 club san antonio, Texas
Jun 25 2010 8:00P
austin texas AUSTIN, Texas
Jun 26 2010 8:00P
SMILERS BALLROOM harlingen, Texas
Jul 17 2010 8:00P
'BLONDIES' MICHIGAN DEATH FESTIVAL detroit, michigan DETROIT, Michigan
Jul 24 2010 8:00P
THE CANOPY CLUB 2010 Central Illinois Metalfest urbana, Illinois
Aug 6 2010 8:00P
cheyenne saloon las vegas, Nevada
Aug 7 2010 8:00P
the rock tucson, Arizona
Aug 8 2010 8:00P
u.b's bar mesa, Arizona
Aug 10 2010 8:00P
ramona mainstage ramona, California
Aug 11 2010 8:00P
chain reaction anaheim, California
Aug 12 2010 8:00P
whiskey a go go west hollywood, California
Aug 13 2010 8:00P
thee parkside san francisco, California
Aug 14 2010 8:00P
satyricon portland, Oregon
Aug 15 2010 8:00P
el corazon seattle, Washington
Sep 11 2010 8:00P
philly thrash bash PHILADELPHIA PHILADELPHIA
10
« on: February 18, 2010, 12:50:04 AM »
To any Americans who were looking forward to screwing with the religion question on the 2010 Census---you're out of luck, because
the Census has been abbreviated to just 10 questions and religion isn't one of them.
If I may surmise the reasons for this, it's because (A) A lot of Americans nowadays don't have the attention span to look over a document that's more than 1 page long, and (B) we don't have a Muzzie problem like Europeans do; instead, the American census has an entire section devoted to "who speaks Spanish?" and "exactly what kind of 'Spanish' are you?".
The U.K. Census 2011
definitely asks about religion, though. Best of luck to the movement over there; it would be fitting for it to really happen, with England being Metal's birthplace and all.
Also, it should be widely promoted amongst the Canadian front that
the Canadian Census 2011 will ask about religion
!
11
« on: January 30, 2010, 08:24:57 PM »
Judging from Slayer.net's most recent news postings, "American Carnage" would probably resume around August the earliest. In the meantime, they have rescheduled the European dates:
Attention Europe: Slayer is coming this spring and summer!

Check the Slayer tour page for the full line-up of rescheduled dates* and new Festival dates, kicking off May 26th in Leeds, UK.

The Slayer team is working hard to reschedule the remaining Canadian, European, and American dates... stay tuned for details.

*tickets already purchased for these shows will be honored at the rescheduled dates

05.26.10 Leeds, England o2 Academy
Tickets
05.27.10 Glasgow, Scotland Barrowland
Tickets
05.29.10 Birmingham, England o2 Academy
Tickets
05.30.10 Manchester, England Academy
Tickets
05.31.10 Nottingham, England Rock City
Tickets
06.02.10 London, UK The Forum
Tickets
06.03.10 London, UK The Forum
Tickets
06.05.10 Nurburgring, Germany Rock Am Ring AlternaStage
Tickets
06.06.10 Nurnburg, Germany Rock Im Park AlternaStage
Tickets
06.07.10 Hamburg, Germany Docks
Tickets
06.08.10 Bochum, Germany Ruhrcongress
Tickets
06.12.10 Nickelsdorf, Austria NovaRock Festival
Tickets
06.13.10 Munich, Germany Zenith
Tickets
06.14.10 Cologne, Germany Live Music Hall
Tickets
06.16.10 Warsaw, Poland Sonisphere Festival: Bemowo Airport
Tickets
06.18.10 Zurich Switzerland Sonisphere Festival: Degenaupark
Tickets
06.19.10 Prague, Czech Republic Sonishphere Festival: Prague Mimon Airport
Tickets
06.24.10 Athens, Greece Sonishphere Festival: Terra Vibe
Tickets
06.25.10 Bucharest, Romania Sonishphere Festival: La Katarg
Tickets
06.27.10 Istanbul, Turkey Sonishphere Festival: Inonu Stadium
Tickets
06.29.10 Milan, Italy Alcatraz
Tickets
06.30.10 Milan, Italy Alcatraz
Tickets
07.02.10 Herford, Germany X
Tickets
07.03.10 Berlin, Germany Columbiahalle
Tickets
07.04.10 Roitzschjora nr Leipzig, Germany Full Force Festival
Tickets
07.05.10 Weisbaden, Germany Schlachthof
Tickets
07.07.10 Paris, France Bataclan
Tickets
08.01.10 Knebworth, UK Sonisphere Festival: Knebworth Park
Tickets
08.02.10 Tilburg, Netherlands 013
Tickets
08.03.10 Tilburg, Netherlands 013
Tickets
08.05.10 Zurich, Switzerland Volkshaus Late Show
Tickets
08.06.10 Wacken, Germany Wacken Open Air Festival
Tickets
08.07.10 Stockholm, Sweden Sonisphere Festival: Stora Skuggan
Tickets
08.08.10 Pori, Finland Sonisphere Festival: Kirjurinlouto
As for Megadeth, they are going to celebrate the 20th Anniversary of
Rust in Peace
, by playing the album in its entirety on their next U.S tour:
RUST IN PEACE 2OTH ANNIVERSARY TOUR
MEGADETH ~ TESTAMENT ~ EXODUS

March 1 Spokane, WA Knitting Factory All Testament / Exodus
2 Boise, ID Knitting Factory All Testament / Exodus
3 Medford, OR Medford Armory All Testament / Exodus
6 Calgary, AB Big Four All Testament / TBA Buy Tickets
7 Edmonton, AB Shaw Conference Centre All Testament / TBA
8 Saskatoon, SK Prairieland Exhibition Hall All Testament / Exodus
11 Indianapolis, IN Murat Theater All Testament / Exodus
12 Greensburg, PA Palace Theater All Testament / Exodus
13 Buffalo, NY Town Ballroom All Testament / Exodus
15 Washington, DC 9:30 Club All Testament / Exodus
16 Baltimore, MD Rams Head Live All Testament / Exodus
18 Scranton, PA Scranton Cultural Center All Testament / Exodus
19 Norfolk, VA The NorVa All Testament / Exodus
21 Atlanta, GA Tabernacle All Testament / Exodus
22 Asheville, NC Orange Peel 18+ Testament / Exodus
23 Memphis, TN Minglewood Hall 18+ Testament / Exodus
25 Houston, TX Verizon Wireless Theater All Testament / Exodus
26 Austin, TX Stubb's Amphitheater All Testament / Exodus
27 Lubbock, TX The Pavillion All Testament / Exodus
28 El Paso, TX Club 101 All Testament / Exodus
30 Tucson, AZ Rialto Theater All Testament / Exodus
31 Hollywood, CA Hollywood Palladium All Testament / TBA
http://megadeth.com/killingroad.php
12
« on: January 29, 2010, 07:36:32 PM »
The title can't just be "Metal" just like, Christians aren't just "Christ".

Metallist? Metalhead? Hessian? This has to be organized somehow so it's not all over the place.

There's no need for that here: if you're given a sheet that asks you to check the box next to your faith, the religions would be listed like "Christianity", "Buddhism", "Islam" instead of Muslim, "Metal" instead of what-have-you. You wouldn't have to worry about what to call a single practitioner, which is a good thing in our case since most so-called metal fans nowadays haven't a clue what "Hessian" refers to, and conversely some Hessians think the "metalhead" label is disparaging. Save that can of worms for later!
At first glance I thought this was a cheesy idea, but then I noticed a few common traits amongst Metal people:
Regularly attend live rituals, with attendees often acting possessed; orchestrate pilgrimages to the more significant rituals no matter how far
Shun the weak, tasteless, or otherwise treasonous among us as infidels; divide into sects; identify the most talented as spiritual leaders
Have established traditional dress and customs of appearance (varying somewhat by sect but ultimately universal)
Have a lexicon of symbols distinctive and esoteric ("You can't read this? It says 'Averse Sefira'.")

Derive a philosophy and inspiration from regular listening experiences, which are often prayer-like in their privacy
Fuck, I guess it
is
sort of a religion.
13
« on: January 13, 2010, 05:21:58 PM »
Deceased Tour Dates '10:
http://collect.myspace.com/index.cfm?fuseaction=bandprofile.listAllShows&friendid=13855427&n=DECEASED
Mar 19 2010 allentown pa ALLENTOWN, Pennsylvania
Mar 20 2010 GILS BAR AND GRILL va beach, va. va. beach, Virginia
Apr 16 2010 O BRIEN'S PUB allston, mass allston, Massachusetts*
Apr 17 2010 UNION POOL brooklyn, new york brooklyn, New York*
Apr 18 2010 KUNG FU NECKTIE philly, pa philly, Pennsylvania*
Apr 19 2010 SIDE BAR baltimore maryland baltimore, Maryland*
Apr 20 2010 KRUGS frederick maryland frederick, Maryland*
Apr 21 2010 THE SMILING MOOSE pittsburgh, pa PITTSBURGH, Pennsylvania*
Apr 22 2010 PEABODY'S cleveland ohio cleveland, Ohio*
Apr 23 2010 MACS BAR lansing michigan lansing, Michigan*
Apr 24 2010 RED LINE BAR chicago illinois CHICAGO, Illinois*
May 28 2010 Maryland Deathfest @ Sonar baltimore, Maryland
Jul 17 2010 'BLONDIES' MICHIGAN DEATH FESTIVAL detroit, michigan DETROIT, Michigan
Jul 24 2010 THE CANOPY CLUB 2010 Central Illinois Metalfest urbana, Illinois
* w/Superchrist
14
« on: January 09, 2010, 03:57:56 PM »
Can anyone tell me whether the band Rottrevore are worth listening to?
[1]