Death Metal Search Engine
Show Posts
This section allows you to view all posts made by this member. Note that you can only see posts made in areas you currently have access to.
Topics - helix
[1]
1
« on: July 08, 2008, 09:22:48 AM »
http://www.ta.no/nyheter/midt-telemark/article3655046.ece
The mayor of Bø, a municipality in the county of Telemark, Norway, has told the Norwegian newspaper Telemarksavisa that he was pleasantly surprised by the news that Varg Vikernes (a.k.a. Count Grishnackh) — the former BURZUM mastermind who is currently serving a Norwegian prison term for the August 1993 murder of MAYHEM guitarist Oystein Aarseth (a.k.a. Euronymous) — has chosen to take up residence in the village. Vikernes has purchased a small farm in Bø, where he will move in with his family after he finishes serving his sentence.
"We want Varg Vikernes to feel welcome in Bø and we expect that he is going to establish a normal life here," Mayor Arne Storhaug said. "Of course, I have my own thoughts on what Varg Vikernes has done, but once he has completed his sentence, he is welcome to start afresh here. We want to open the door to all those who wish to live in Bø and this includes Vikernes. We will, of course, expect that he, like everyone else, will follow the rules. These are serious crimes that he has committed, but at the same time, we will do whatever we can to make it possible for Vikernes and his family to build a new life here."
Although Varg was recently denied parole, he is allowed to leave the prison regularly to walk around Tromsø, Norway (where the prison is located) and visit his family: his mother, his wife, a one-year-old son and a fifteen-year-old daughter. Varg's wife is also pregnant and they are looking forward to the new addition to their family.
"I'm ready for society — and I have been for many years," Vikernes told the Norwegian newspaper Dagbladet in a brand new interview which was published this past Sunday (July 6). "I have learned from my mistakes and become older. Now I just want to be together with my family. My mind has never been in prison; I think all the time about what I should do on the day that I am released."
He added, "I have barely seen my son since he came into the world. Even though I hear his voice on the phone almost every day, it is very tough to not be present while he is growing up. I miss my family. And I look forward the day that I could work on my farm, create music, write books and be with the wife and kids around the clock — and live a normal life. I have received tremendous support from my family. It means a lot."
Vikernes is serving a 21-year sentence, the maximum that Norwegian law allows, for murder and setting fire to three churches in 1993. Having spent the last 15 years behind bars and after serving two-thirds of his prison time, he has become eligible to apply for parole.
Case workers at the Justice Ministry fear that Vikernes will be unable to adjust to life on the outside after his years in jail.
In denying his parole for the second time, the Justice Ministry emphasized that Vikernes escaped from prison in 2003 and that he has ties to neo-Nazi groups.
"I haven't been in contact with them for a long time. Police security services know this," Vikernes previously told the VG newspaper.
2
« on: December 29, 2007, 10:06:14 PM »
I'm sure this will make a lot of folks here smile:
http://www.bravewords.com/news/80247
Candlelight Records has confirmed February 12th as the North American release date of Advent Parallax, the new full-length album from Texas-based black metallers AVERSE SEFIRA. Produced by Tore Stjerna (WATAIN, IN BATTLE), the album features stunning artwork created by renowned artist/illustrator Jos A. Smith, cover artist for the first BATHORY album.
Prior to the album's release, the band will team up with ROTTING CHRIST, IMMOLATION, and BELPHEGOR for a twenty-six day American tour. Set to kick off February 4th at the Tremont Music Hall in Charlotte, North Carolina the tour will circle the US before ending at the Meridian in Houston on March 2nd. The band commented with the following: "It is an exciting prospect to tour with such an excellent
selection of bands, particularly our long-time allies in Immolation. Together we will cast open the furnaces of damnation and scorch the claws of winter. The outing will also serve as the harbinger for our newest infliction Advent Parallax. This album is our definitive worship-made-weapon, one that shall galvanize the believers and confound the uninitiated."
Confirmed dates are as follows:
February
4 - Tremont Music Hall - Charlotte NC
5 - Jaxx Nite Club - Springfield VA
6 - Webster Theater - Hartford CT
7 - Penny Arcade - Rochester NY
8 - The Chance - Poughkeepsie NY
9 - Mark's Showplace - Bedford NH
10 - BB Kings Blues Club - New York NY
11 - Peabody's Down Under - Cleveland OH
12 - I-Rock - Detroit MI (Advent Parallax release date)
13 - Uncle Pleasants - Louisville KY
14 - The Muse - Nashville TN
15 - Logan Square Auditorium - Chicago IL
16 - 7th Street Entry - Minneapolis MN
19 - El Corozon - Seattle WA
20 - Hawthorne Theater - Portland OR
21 - The Metro - Oakland CA
22 - Galaxy Theater - Santa Ana CA
23 - Jumping Turtle - San Marcos CA
24 - House of Blues - W. Hollywood CA
25 - El Jardin del Silencio - Mexicali Mexico
26 - Orpheum Theater - Flagstaff AZ
27 - The Sets - Tempe AZ
28 - Launch Pad - Albuquerque NM
29 - Rock Bottom Bar - San Antonio TX
March
1 - Cine El Ray - McAllen TX
2 - Meridian - Houston TX
3
« on: October 05, 2006, 08:07:53 AM »
Let it be known- the Metalenema is scheduled to interview Tom G. Warrior and Celtic Frost next weekend, to be followed by a November 2nd broadcast completely devoted to the best of the band's discography as well as the complete interview. Check it out on Solarfall.com, Thursday, November 2nd. The show starts 7pm CST (check the schedule for repeats). Don't forget that the episode will be available for download if you miss it.
4
Hemdale
Hemdale MP3s
---
"Lesser-known grind band in the brutal and antimusical category."
Hemdale - In the Name of Gore
(1996)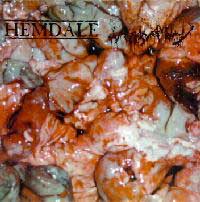 Hemdale - In the Name of Gore
(1996, Mega)
6
« on: May 13, 2006, 01:07:50 PM »
Bad news. If you can, float a couple of dollars his way. DRI is a good band and Spike is a nice guy. He deserves better.
05.01.06 - SPIKE HAS CANCER
Spike Cassidy, Founder, Long Time Guitarist of D.R.I. was diagnosed with Cancer, and underwent surgery recently to remove it. He will be starting months of radiation and chemo-therapy soon.
All tours and shows have been canceled. Merchandise orders will all be shipped later then the normal 2-4 weeks. If your waiting on an order that's already late, be patient, it's on the way. All orders will be shipped as soon as possible.
Updates on Spikes health, and the bands future will be posted here monthly. Spike, his family, and D.R.I. appreciate the concern every one has shown, and wish they could thank each and everyone of you personally.
You can help out Spike and his family with your donations to:
http://www.dirtyrottenimbeciles.com/spike/donate/donate.htm
7
« on: December 08, 2005, 09:32:42 AM »
A year ago today Dirtnap (nee Dimebag, nee Diamond) Darrel was shot and killed while playing some dump with his shitty C-list post-Pantera implosion band. I will eat a bag of party mix and down a Schlitz in his name while watching Jean Claude Van Damme movies on the USA Network. We miss ya, Dirt!
8
« on: March 31, 2005, 08:39:11 PM »
[1]