Death Metal Search Engine
Show Posts
This section allows you to view all posts made by this member. Note that you can only see posts made in areas you currently have access to.
Topics - Dave
[1]
1
« on: June 01, 2008, 07:50:03 AM »
Respighi, Ottorino: Rapidshare, Blogspot, Megaupload
Ottorino Respighi
(1879-1936)
Ottorino Respighi learned violin from his father, then studied early music, and went on to a promising career as a violinist before becoming a full-time composer. Best known for his Roman trilogy, he also experimented in early music styles and wrote about compositional principles for Italian students.
He enjoyed taking Renaissance and medieval musical forms and melodies and integrated them into the harmony and texture of works from the end of the previous century. As a student of history, he knew that keeping the past alive was a delicate process of speaking the old within the new without losing the power of that oldness. During his lifetime, he wrote 14 orchestral works, 9 operas, and numerous shorter pieces and ballets.
While his work is unquestionably nationalistic and Romantic in spirit, he avoided politicizing it as much as was possible during the turbulent 1930s. Born in Bologna, Italy in 1879, he died in Rome in 1936, sparing him the worst of the turmoil to come.
Suggested Recordings
(MusicWeb)
---
Roman Trilogy:
Fountains of Rome
Pines of Rome
Roman Festivals
Charles Dutoit, Montréal Symphony Orchestra, 1983
Ottorino Respighi - Ancient Airs & Dances; Trittico Botticelliano (Jesús López-Cobos, Lausanne Chamber Orchestra)
Ottorino Respighi - Concerto gregoriano, for violin & orchestra, P. 135 / Violin Concerto in A minor ("Concerto all'antica"), P. 75
Andrea Cappelletti, violin
Matthias Bamert conducts the Philharmonia Orchestra
Ottorino Respighi - Church Windows (Jesús López-Cobos)
Ottorino Respighi - Sinfonia Dramatica
Orchestra: Slovak Philharmonic Orchestra
Conductor: Daniel Nazareth
Audio CD (August 4, 2009)
2
« on: April 13, 2008, 10:47:34 AM »
Wrath of the Weak: Rapidshare, Blogspot, Megaupload
Wrath of the Weak
Raw ambient black metal reminiscent of Ildjarn.
Wrath of the Weak - Alogon
(2008, Divshare)
3
Arckanum: Rapidshare, Blogspot, Megaupload
Arckanum
Arckanum - Fran Marder
(1995, Megaupload)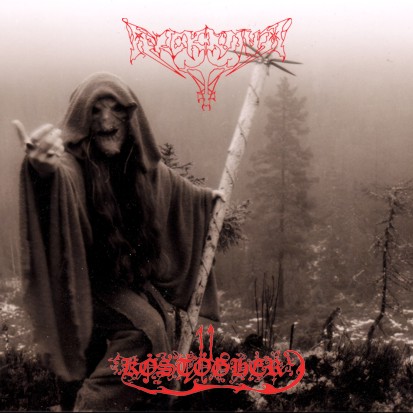 Arckanum - Kostogher
(1997, Divshare)
Arckanum - Kampen
(1998, Megaupload)
4
I've been taking a class at my university about Thoreau, and since I see the word "transcendentalism" thrown around quite a bit on this site, I assume you all know something about him (and Emerson of course, but I'll leave him out simply because I know much more about Thoreau). From what I can tell about transcendentalism, one of their main ideas is that one must work hard in physical labor in order to "cultivate" their intellect. Thoreau built his house on Walden Pond, tried to live on his own by his own means, and even planted a bean field solely for the purpose of keeping busy with physical labor. Before he started staying at Walden, he would work vigorously 2 months out of the year so that he could sustain himself the rest of the year while in his intellectual pursuits. Something that like-minded contemporaries of his missed was the need for individualism. The utopian community of Brook Farm was founded on similar principles about hard work, but it failed because of the socialist nature in which everyone worked for each other and received the same pay no matter how much they worked. Thoreau was famously known as a nature lover, but not many people realize how knowledgeable of a naturalist and geologist he was, as well.

So the reason I'm posting this is because I'm curious as to what you all know about Thoreau, and what you think of his ideals. From what I've read about him, his attitudes towards intellectual endeavors are very similar to some that I've seen espoused on this site. Also, my classmates don't like Thoreau very much because he's not "cool", since we read an article written by my professor describing Thoreau's attitude towards the masses and ordinary people, even telling off a friend who walked many miles to visit him at Walden by saying he "has no time for friends." I want to know what people who are actually interested in Thoreau have to say about him.
5
« on: October 09, 2007, 05:30:53 PM »
Liszt, Franz: Rapidshare, Blogspot, Megaupload
Liszt, Franz
Franz Lizst - Dante Symphony
(1978, megaupload)
György Lehel, Budapest Symphony Orchestra
This work was initially intended to be in 3 movements (Inferno, Purgatorio, Paradisio), but Wagner persuaded Liszt not to write the last movement because he thought it would be impossible to represent heaven in music. Instead, it ends with a setting of the liturgical Magnificat.
Liszt, Franz - Faust Symphony
Sir Thomas Beecham
Royal Philarmonic Orchestra
1958
Franz Liszt, Piano Sonata in B Minor
Yundi Li
Franz Liszt - Piano Sonata in B minor, S. 178
Album: Liszt/Scriabin: Piano Sonatas
Composer: Alexander Scriabin
Performer: Ivo Pogorelich
Franz Liszt - 10 Hungarian Rhapsodies for Piano
(1975, Megaupload)
Gyorgy Cziffra, piano (EMI)
Franz Liszt - Transcendental Etudes
(?, Megaupload)
Gyorgy Cziffra - Piano
Franz Liszt - Piano Concerto No. 1 in E flat
(2006, Megaupload)
Yundi Li - Piano
& Royal Philharmonia Orchestra
Franz Liszt - Beethoven Symphony No. 9 (Piano Transcription)
(Megaupload)
Konstantin Scherbakov, piano
Lizst's Piano Transcription
of
Saint-Saens's
Danse Macabre
Arnaldo Cohen, piano.
[1]