Death Metal Search Engine
Recent Posts
1
« Last post by DeadEstby on August 25, 2015, 09:31:25 PM »
AUCTIONS WILL BEGIN TO END 9PM* SUNDAY 30th AUGUST 2015 (* This is 3pm Central Standard Time, 4pm Eastern Standard Time).
This badly sucks, I feel like both pimp and worthless whore, but anyway, here goes...
I have finally succumbed to the utter evil (evil in a bad way) that is selling on Ebay - I have no choice, We have relations over the Atlantic who aren't well and we need to visit now, and flights aren't cheap (well, five return flights aren't cheap!) I need to raise cash...
I'll be selling on weekly basis - loads of old school vinyl and CDs and other stuff too, 'zines etc. Keep an eye out on this forum for more details.
I also have a full PDF list available for off-Ebay sales, forget the one previously published on here, this is new and comprehensive, PM me for a copy...
THESE ARE MY CURRENT EBAY LISTINGS WHICH ARE NOW LIVE - AS STATED PREVIOUSLY THESE AUCTIONS WILL BEGIN TO END FROM 9pm British Summer Time (which is 3pm CST, 4pm EST) ONWARDS ON SUNDAY 30th AUGUST.
SCROLL DOWN FOR THE EBAY LINKS!
Regarding the further auctions, this is how it will go, I'll choose, pretty much at random for now, what I intend to put up for auction, I'll give a heads up here on DeathMetal.org at the beginning of the week the sales will go live, I intend to use 10 day auctions, running from a Thursday (UK time!) for ten days to end on a Sunday, I'll try and make an auction end time to suit everyone - European, Americas and so on...
I have good feedback and have been vouched for elsewhere on the 'net, so you're not taking a shot in the dark, I will also liase and answer questions here on DeathMetal.org about stuff like more photos, Youtube playbacks, postage rates - or for example if you want to combine an Ebay purchase with something off the list here.
I also intend to contribute some stuff toward the forum whilst I'm here, I'm not just loitering in a capacity as a seedy vinyl pimp (meaning I'm seedy, not my vinyl, my vinyl is usually pristine and clean!)
OK, this week I'm offering up...
Carcass (UK) – Reek of Putrefaction LP.
(1988 Earache – MOSH 6, UK.)
http://www.ebay.co.uk/itm/271963099919?ssPageName=STRK:MESELX:IT&_trksid=p3984.m1555.l2649


Carcass (UK) – Symphonies of Sickness LP.
(1989 Earache – MOSH 18, UK.)
http://www.ebay.co.uk/itm/271963109634?ssPageName=STRK:MESELX:IT&_trksid=p3984.m1555.l2649


Filthy Christians (SWE) – Mean LP.
(1990 Earache, MOSH 17, UK.)
http://www.ebay.co.uk/itm/271963119807?ssPageName=STRK:MESELX:IT&_trksid=p3984.m1555.l2649


Carcass (UK) – Necroticism: Descanting the Insalubrious LP. Including Postcards.
(1991 Earache – MOSH 42, UK.)
This auction comes with a FREE Carcass Necroticism Record Shop Only 1991 UK Tour Promo Poster. A2 in size.
http://www.ebay.co.uk/itm/271963136437?ssPageName=STRK:MESELX:IT&_trksid=p3984.m1555.l2649


Epitaph (SWE) – Split LP w/. Excruciate (SWE). Was Until Recently
Still Factory Sealed (1991 Infest Records - NF 002 - NR 335, France.)
http://www.ebay.co.uk/itm/271963148975?ssPageName=STRK:MESELX:IT&_trksid=p3984.m1555.l2649


New Reality Fanzine Issue #2 - This is the legendary fanzine produced in the late 80s early 90s by Patrick Klopf, the singer/guitarist with Austria's Disharmonic Orchestra.
Features; Blasphemy, Tiamat, Afflicted Convulsion, Entombed, Carnage, Pungent Stench, Malevolent Creation and more...also included in this auction is a FREE copy of the 1993 UK Zine, 'Intestzine #2' - Featuring; Cannibal Corpse, Impaled Nazarene, Amorphis, Morpheus Descends, Nuclear Death, Human Waste, Cartlilage, Putrid Offal, Disastrous Murmur and more, heavy with UK Death Metal Gig Flyer Reprints.
http://www.ebay.co.uk/itm/271963163001?ssPageName=STRK:MESELX:IT&_trksid=p3984.m1555.l2649
PM Me with Any Questions, DeathMetalO(r)gres May or May Not Get Preferential Treatment...
If you Contact me on Ebay, Remember the Special Handshake to let me know you're on here too.
Cheers!
Joe.
PM ME FOR MY HUGE PRIVATE SALE LIST
2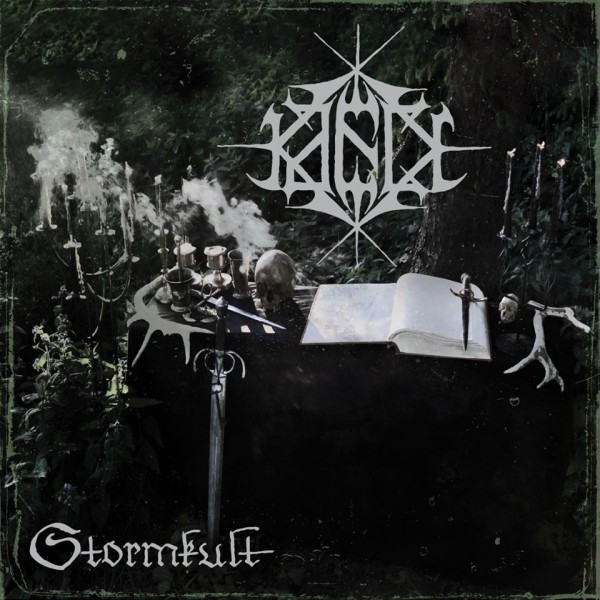 Kaeck - Stormkult (2015)
(SendItz)
3
« Last post by gabalgabow on August 23, 2015, 01:01:44 PM »
4
« Last post by xanathaar on August 21, 2015, 07:15:27 PM »
5
« Last post by gabalgabow on August 20, 2015, 07:27:33 PM »
Last distro news:
ANTISOCIAL BEHAVIOUR ORDER (Uk) Demo 2 / 2015. Tape. Grindcore
BONES (Usa) Bones CD. Death metal/ Crust. Members of Usurper.
CONFRONTATION (Hol) Fieseler Fi 103 Demo tape. Death doom with Swedish sound.
GUILD OF DESTRUCTION (Australia) We are vermin CD. Death metal/ Death black
MAZE OF TORMENT (Bol)/ TREPANACION (Chile) Split tape. Underground death metal
NUCLEARHAMMER (Can) Frozen misery Demo tape. Black death
SACRILATOR (Chile) From hell Demo tape. Old school thrash speed.
SCAFFOLD (Serbia) The other side of reality Tape. Death metal/ Thrashing death. Rerelease of recording from 94.
SCORCHED EARTH (Usa) Marauders Demo tape. Death metal/ Black thrash
SELAPHIEL (Spa) Death metal on the cross Demo tape. Satanic brutal death. Members of Gathering Darkness
TERRA CAPUT MUNDI (Usa) Praeparatio aeternum bellum Tape. Old school thrash speed
http://nihilisticdistro.tictail.com/products/last-news
.
6
« Last post by gabalgabow on August 16, 2015, 10:08:49 AM »
7
« Last post by mickO))) on August 14, 2015, 10:31:59 AM »
Loads of new vinyl added and some new shirts.

All the new has been added alphabetically at the end of each letter. This stuff will only be on sale for about another 2 and half weeks then its all going into storage and won't be up for sale ever again.
9
I will posit a few bands here in which great momentum within structures produces an effect of violent immanence. The mood of the listener is that of facing the predator. The minimal scope of structure though at great intensity forces the listener to be taken to several small points of position very quickly, like being shaken. The steam rolling drum cycles of Repulsion or Sammath - Godless Arrogance and the cyclic guitar of Demoncy and Incantation - Onward to Golgotha carry their momentum through expanding or shrinking vectors of space, maintaining acceleration of the listener's expectancy.
10
« Last post by EER on August 10, 2015, 03:01:55 PM »
PRE ORDER:
AGOS - DIGI-CD, HEL - MCD, GOATS OF DOOM - CD
Music Agos:
https://www.youtube.com/watch?v=ToCyCHMxaXE
Music Hel:
https://www.youtube.com/watch?v=A8YoGaZf2u4
Music Goats of Doom:
https://www.youtube.com/watch?v=uDQ2EO-Gdso&list=UUYoRBtr7H1JKiHgoqw709Sg
ORDER HERE:
http://www.platten-firma.de
SHOP:
http://laden.platten-firma.de