Death Metal Search Engine
Recent Posts
31
« Last post by gabalgabow on March 04, 2017, 09:22:07 AM »
04/03/2017:
Last disto news:
CEREKLOTH (Denmark) This temple is a grave Demo tape. Death metal
DEKAPITED (Chile) contra iglesia u estado Demo tape. Old school thrash
DEMONS GATE (Australia) Demon's gate MCD. Doom/ Heavy
DESERT CRONE (Swe) Distorted solitude Demo tape. Stoner/ Doom
DEVOTION (Spa) Necrophiliac cults CD. Old school death/ Death doom
EVIL MADNESS (Chile)/ INFANT DEATH (Nor) Split tape. Old school thrash/ Black thrash
EXTREME ROT (China) Obscure suffering MCD. Brutal death
GRAVEYARD GHOUL (Ger) Slaughtered, defiled, dismembered Tape Lp. Death metal
HADIT (Ita) Introspective contemplation of the microcosmus MCD. Death black
HELLSODOMY (Turkey)Chaostorm Demo tape. Black death
INSEPULTO (Costa rica) Morbid spawn of resurrection CD. Death metal
INSTINTO (Spa) Dimonis Demo tape. Crustcore
MORBID FLESH (Spa) Dying lapidation Demo tape. Morbid death metal
THY FEEBLE SAVIOUR (Usa) Blasphemic disgust Demo tape. Black metal. Members of Morbosidad,, Blaspherian, Sacrilegious torment...
TORMENTER (Malaysia) Blasting torment Demo tape. Old school thrash
TURBOCHARGED (Swe) Militant Tape. Old school thrash
http://nihilisticdistro.tictail.com/products/last-news
-----------------------------------------------------------
New release: BLACK BLEEDING "The awakening" pro MCD
http://nihilistic-webzine-distro.fr/Label/moreinfos/moreinfos_blackbleeding3.htm
http://nihilisticdistro.tictail.com/product/black-bleeding-fra-the-awakening-mcd
https://nihilisticholocaustrecs.bandcamp.com/
..
32
« Last post by Caligari on March 03, 2017, 04:35:06 AM »
French atmospheric black metal band KLLK have been around since 2010 and with this second EP display impressive compositional growth and astonishing capacity to balance out muddy cavernous black metal with gorgeous abstract passages of pure translucent ambiance. Le Brasiers des Mondes is comprised of seven transitional cuts that show the band more like craftmen than musicians.
Listen:
https://caligarirecords.bandcamp.com/album/le-brasier-des-mondes
Support:
http://caligarirecords.storenvy.com/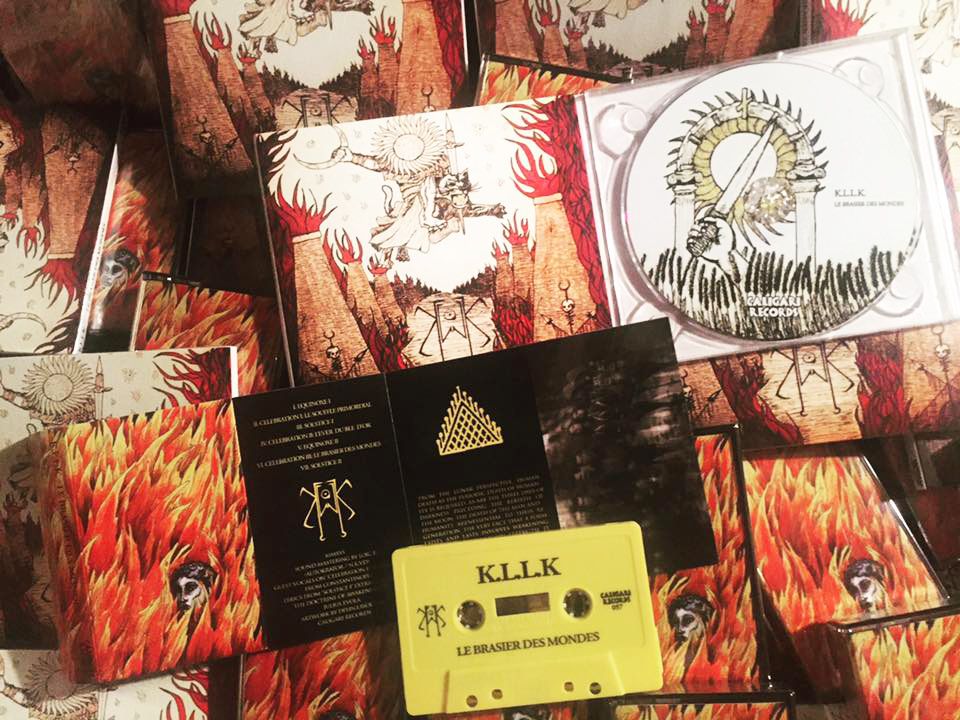 No Clean Singing: 'haunting, hallucinatory, ritualistic, grief-stricken, fiery, and ultimately slow, stately, and majestic — though even then, the shadow of death hangs over it.'
33
ARMSTRONG METAL FEST 2017 w/ REVOCATION, NINJASPY, AGGRESSION, GOLERS and more! Tickets On Sale Now!
Nestled in the Okanagan valley, the town of Armstrong has become British Columbia's largest mosh pit. Trembling the Rocky Mountains and creating a gathering of metalheads like no other in Western Canada, ARMSTRONG METALFEST, now in its ninth year returns with a 2017 line up that metal fans from across country will feast on from sunrise till way past sunset on July 14th and 15th at the Hassen Arena.
Weekend pass available for $120 CAD regular pre-sale with camping included in ticket price. Weekend of festival, the weekend pass will be $160 CAD at the festival gate. Day pass will be available at the festival gate only for $70 CAD. Camping is an additional $20 CAD for day pass per night. Please visit the following link for details and purchase:
https://armstrongmetalfest.ca/tickets/
Confirmed for the fest is the following line-up:
(day line-ups and set times will be revealed at a later date)
Aggression
Angelmaker
Apollyon
Arkenfire
Atrous Leviathan
Cell
Citizen Rage
Cocaine Moustache
Dahlmers Realm
Dead Quiet
Dragstrips Devils
Drop Dead Fred
Exit Strategy
Expain
Eye of Horus
Galactic Pegasus
Gardener
Gatekeeper
Gladius Sky
Golers
Ninjaspy
Nomad
Odinfist
Ossific
Planet Eater
Revocation
Serephic Nihilist
Slagduster
Spore
Tales of The Tomb
Terrifier
The Avulsion
Train Bigger Monkeys
W.M.D.
Xul
Zuckuss
About:
Taking influence from Europe's music festival circuit, Armstrong Metal Fest is a heavy metal celebration that encourages metal heads from across Canada and the globe to mosh and camp with the backdrop of great outdoors of British Columbia's Okanagan Valley. What started as a backyard party in 2009 with nothing but eleven local metal bands such as Terrifier, Xul and Odinfist to name a few, has grown into a a huge success admired by the Western Canadian Metal scene. 2016 was the eighth year of the festival and was its largest year for music and attendance. Previous years of the festival have seen line ups with Cattle Decapitation, Suffocation, Beyond Creation, Dayglo Abortions, Rivers of Nihil, The Zenith Passage, Anciients, Bison BC, Striker, Crimson Shadows, Holy Grail, Archspire, Cryptopsy, Unleash The Archers, Divinity, Into Eternity, Ninjaspy, Vesperia, XUL, Odinfist, Death Toll Rising, Gomorrah among many others.
For more info, please visit
www.ArmstrongMetalFest.ca
34
« Last post by gabalgabow on February 22, 2017, 07:53:13 AM »
22/02/2017:
Last disto news:
DEATH'S COLD WIND (Pol) Subyugador - In goat we trust CD. Bestial death metal
DEBONED (Can) Demo 2013. Tape. Grindcore
FANTOM (Hungary) / FANATIC ATTACK (Hungary) "Fantomania ultra" Split CD. Old styled thrash black: Thrash metal
FEROSITY (Pol) Blasphemous verses CD. Death metal/ Old brutal death. Influenced by Morbid angel, Malevolent creation, Old suffocatiion.
FLESH THRONE (Usa) Onslaught MCD. Death metal/ Brutal death
LIVIDITY (Usa) Fetish for the sick/ Rejoice in morbidity CD. Old brutal death. Rerelease of demo and MCD from 96/97.
PERSECUTOR (Chile) Demo 2008, En vivo Tape. Death metal/ Thrashing death
RIPRIDE (Fin) Ripride Demo tape. Thrash metal
WITCHTIGER (Fin) Warlords of destruction CD. Old school heavy metal (Members of Devil lee rott, Evoked curse, Slugathor, Pagan rites
http://nihilisticdistro.tictail.com/products/last-news
35
« Last post by gabalgabow on February 18, 2017, 09:45:50 AM »
A lot of french death metal songs from the past were added on my Dailymotion channel.
Old school death and old brutal death from the 90's or beginning 00s:
Melem, Mortuary, Broken fear, Hatred dusk, Vacarme, Eviternity, Purge, Amethyste, Byatis, Kabbal, My sovereign, Lamentations, Massacra, Sludge, Arckan obscura, Heretik…
Embrace the cryptic nostalgia:
http://www.dailymotion.com/playlist/x4epdf_gabalgabow_death-metal-france/
SPREAD THE MORBIDITY!
36
« Last post by gabalgabow on February 16, 2017, 05:50:03 PM »
Trades possible
Write for my trade list : gabsk(a)wanadoo.fr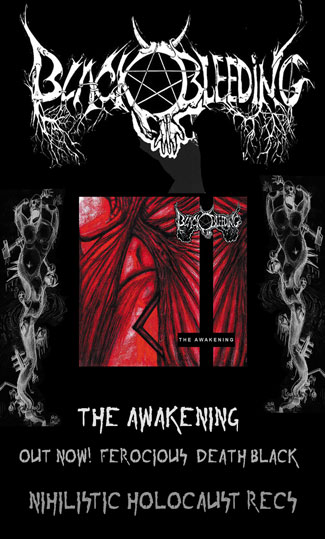 37
« Last post by Rotten Ralph on February 11, 2017, 12:00:22 PM »
Mindloss and False re-uploaded.
39
« Last post by gabalgabow on February 11, 2017, 09:10:37 AM »
11/02/2017
Last disto news:
AGE OF AGONY (Hungary) War, hate, blasphemy Tape. Death metal
BLACK BLEEDING (Fra) The awakening MCD. Great death black.
FUNERALL (Spa) Funerall MCD. Digipack. Death metal/ Thrash metal
GANGRENE DISCHARGE/ PYEMESIS Split CDr. Goregrind
MOLESTATOR (Usa) Rehearsal demo 060209 Tape. Raw black death
ORTHODOXY (Spa) Shaarimoth MCD. Death black
PSYCHIC CRUSH (Gre) Demo 1992. Tape. Old death metal (Rerelease of recording from the 90's)
VENOMOUS BREATH (Bra) Et viscera sanguis CD. Old school death
VIOLENT OPPOSITION (Usa) Dr evil plays well Demo tape. Grindcore/ Technical grind/ Jazz
http://nihilisticdistro.tictail.com/products/last-news
---------------------------------------------------------
YOUTUBE VIDEOS TO CKECH OUT:
DECOMPOSED – Live 1991
The english death doom band, live at the demo time.
This is a quite raw bootleg, but quite interesting.
https://youtu.be/rDwKLUwZv3E
FRANCE HARD ROCK NEWS
Les dernières news hard rock, stoner, heavy metal,
doom français en vidéo. Que des groupes français!
Support your local underground.
https://youtu.be/96ROj0DqbcM
..
40
« Last post by gabalgabow on February 09, 2017, 04:09:20 PM »