Death Metal Search Engine
Recent Posts
81
« Last post by Mpastardos on March 10, 2015, 02:26:07 PM »
The very interesting interview with Eurynomos, the interesting personality behind the Italian band Dawn of a Dark Age, is online.
English
http://www.orthodoxblackmetal.com/dawnofadarkage.php
Greek
http://www.orthodoxblackmetal.com/dawnofadarkagegv.php
82
« Last post by Spinal on March 09, 2015, 04:16:16 PM »
Oh, I forgot one point in my latest rant. I guess one thing that would separate music from noise is not just timbre and melody, etc. but structure. It might sound ridicolous, but this came like a revelation for me when exploring ambient music. The same could of course be said of death metal or whatever kind of mudical genre.
83
« Last post by Spinal on March 09, 2015, 04:07:32 PM »
Also, I've gone through some Maeror Tri material, and while I probably haven't absorbed that much of it, I understand what you (aquarius) mentioned about the loss of the causual appeal of musical experiance in the case of ambient and drone music. It might be of benefit to question what can be classified as music and - the counterpart -noise. I'm sure this has already been done be theorists and/or critics, but I don't have a clue where to start, really.
84
« Last post by Rotten Ralph on March 09, 2015, 01:55:59 PM »
The following has been ADDED recently (either because the links died or it was just missing):

Absurd - Facta Loquuntur
Amebix - No Sanctuary
Averse Sefira - Homecoming's march
Averse sefira - battle's clarion
Beherit - celebrate the dead EP
Bolt Thrower - In Battle There Is No Law
Darkthrone - Panzerfaust
Darkthrone - Total death
D.R.I. - Dirty Rotten LP
Fleshcrawl - As Blood Rains From the Sky... We Walk the Path of Endless Fire
Imprecation - Satanae Tenebris Infinita
Napalm Death - Fear, emptiness, despair
Napalm Death - Words from the exit wound
Pentagram - The Malefice
Pestilence - Spheres
Rotting Christ - passage to arcturo
Sammath - godless arrogance
Suffocation - breeding the spawn
Suffocation - despise the sun
Summoning - old mornings dawn
85
« Last post by gabalgabow on March 08, 2015, 10:10:27 AM »
08/03/2014:
Last distro news:
ABYSSUS (Gre) Summon the dead Demo tape. Old styled death metal.
BEAST CONJURATOR (Mex) Born from the Darkest Entrails MCD. Old school death/ Thrashing death
BUNGUS (Usa)/ SATANIC BLOOD RITUAL Split tape. Grind
C.H.U.D (Can) Tales from the C.H.U.D. MCDr. Goregrind/ Brutal death
CHURCH OF DISGUST (Usa) Invocation of putrid worship Demo tape. Death metal
CREACION Y MUERTE (Ecuador) Necrodeimos II MCD. Death metal
DISGORGEMENT OF INTESTINAL LYMPHATIC SUPPURATION (Fra)/ THANATOMORPHOSE (Can) Split CDr. Goregrind/ Goregrind brutal death
INCINERATOR (Hol) Human garbage Demo tape. Old styled death metal
INVINCIBLE FORCE (Chile) Satan rebellion metal Tape. Thrash metal
LEGIO OCCULTA (Swe) The cross turned upside down Demo tape. Swedish death metal
MANDATORY (Ger) Ripped from the tomb CD. Swedish death metal
MORBID FLESH (Spa) Reborn in death CD. Old styled death metal
PRAISE THE FLAME (Chile) Profane cult Demo tape. Death metal
SAATTOVÄKI (Fin) Cryptborn creation Demo tape. Death metal with grindcore influences
SHAMBLES (Thailand) Black candles magnetic doom Demo tape. Dark death metal
TRIOXIN 245 (Can) The Experiment CD. Crustcore/ Dbeat
http://nihilisticdistro.tictail.com/products/last-news
86
GRAVELAND Creed of Iron CD
GRIMFAUG Rex Draconis Tape
NOITUUS Blasphemy Rituals Tape
VORDR Vordr Promo '03 Tape
87
« Last post by Spinal on March 06, 2015, 09:10:49 AM »
I saw that the Coil-album is now up in the audiofile section, thanks. I'm familiar with BEHERIT, especially Drawing Down The Moon and Electric Doom Synthesis, but not with the Shamaani stuff. I'll try to squeeze that one into my weekly playlist as well.

Regarding the accidental discovery of droning techniques, it seems like the pioneers of electronic ambient music had a high degree of inventivness when it came to trying out new techniques and ways of composition. Judging from the liner notes to TD's Virgin records they used a LOT of equipment, but when they couldn't get what they wanted out of existing musical tools, they created them themselves (atleast that's what I've gathered from the album sleeves) to suit their needs and visions.

Getting back to the original post (I wonder if the topic creator is still around, guess not). Listening to Phaedra in the last couple of weeks has just strenghtened my opinion that it isn't at all whimsical or easy listening. Like other ambient stuff from Brian Eno to this day, this kind of music fits the needs of different listeners (well, I couldn't think of another way to express this stance). If you are receptive to Phaedra, it WILL bring out all kinds of reactions/visions. It is absolutely obscure at some moments, but it is also evocative and majestic.
Arguments pro or against this stance are welcome!
88
« Last post by gabalgabow on March 04, 2015, 05:07:18 PM »
89
Oddball stuff able to be appreciated by about 1% of the 1%.
May appeal to fans Suuri Shamaani, Neptune Towers and Maeror Tri.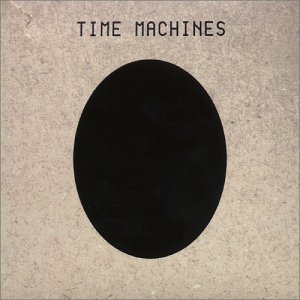 Coil - Time Machines
(1998, Mega)
90
« Last post by aquarius on March 03, 2015, 02:19:21 AM »