Death Metal Search Engine
Recent Posts
91
After the 2013 debut EP, Menschheitsdämmerung's first full-length
Schadenfreude
is now available through No Sleep Till Megiddo Records.
Tracklist
:
1. Dominus et deus (or, The exalted praeterition of compassion)
2. Jus primae noctis (or, He who incarnadines the pristine)
3. Latifundia fundamenta (or, A behest to the pinions of cornucopia)
4. Casus belli (or, The duplicity of anemic rage and bloodshot visions)
5. Lingua ignis, halitus flammeus (or, The inchoation of manumission and obsequies)
6. Uritur sed non ruit (or, A paean smothered with screams)
7. Manus militaris numquam frangitur (or, The unsubstantiality of law substantiated)
8. Speculum somniorum perfractum (or, The suffusive resurgence of misoneism)
You can listen to the full tracks at
http://menschheitsdaemmerung.bandcamp.com/album/schadenfreude
Ordering
:
- physical CD + free download code
http://nosleeptillmegiddo.storenvy.com/products/12931711-menschheitsdammerung-schadenfreude
- physical CD + free download, or digital purchase only
http://menschheitsdaemmerung.bandcamp.com/
92
« Last post by Greyhaze on April 26, 2015, 11:11:48 PM »
Sextrash - XXX - 7-inch - OUT NOW
7-inch has been out for a while. Ships immediately.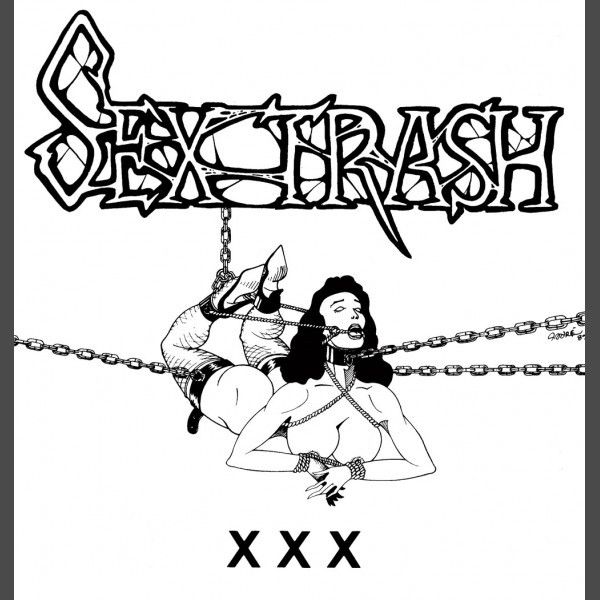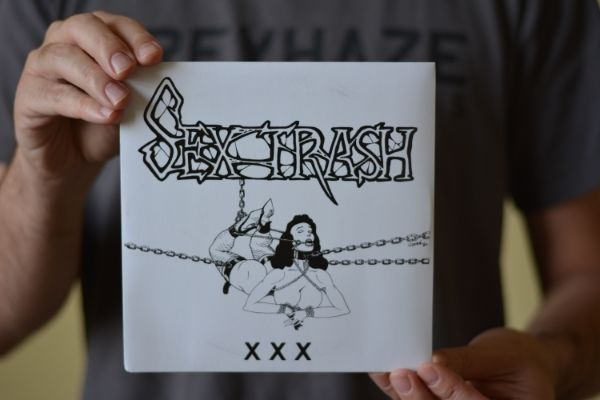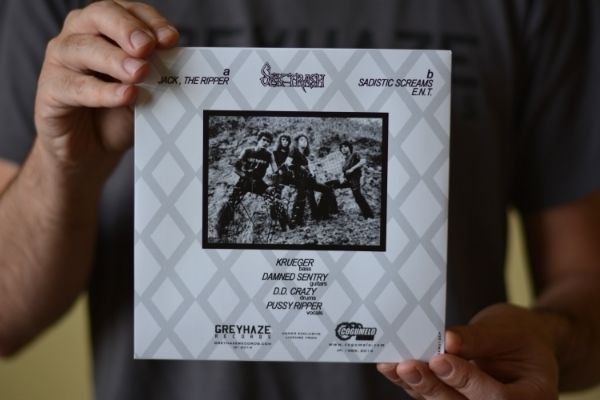 DESCRIPTION
This is the 7-inch Sextrash originally recorded for Maggot Records before the band signed with Cogumelo to record
Sexual Carnage
. Original artwork and remastered audio. Savage as all hell. If you're into Sextrash you know how hard it is to find a copy of this release.
Available in black vinyl and white vinyl
TRACK LISTING
A1 - Jack, The Ripper
B1 - Sadistic Screams
B2 - E.N.T.
RETAIL
Get it at the link below:
http://store.greyhazerecords.com/index.php?route=product/product&filter_name=sextrash&product_id=350
WHOLESALE
This is available WORLDWIDE! If you'd like to carry it in your distro, just drop me a line at
info@greyhazerecords.com
93
« Last post by gabalgabow on April 26, 2015, 09:10:56 AM »
26/04/2015:
Micro distro update:
BATHOVEN (Fin) Power Demo tape. Old styled Heavy metal
ENVENOMED (Chile) Total possession Demo tape. Old school thrash death
FILTHPACT (Uk) Resurrected under condemnation CD. Digipack. Crustcore.
LAPIDATION (Chile) Condemned to eternal darkness MCD. Old death metal
MEGALOMANIAC (Swe) No return Demo tape. Old school thrash
Back in stock: MAUSOLEUM (Usa) Eating your fucking brains live. Tape. Old school death.
http://nihilisticdistro.tictail.com/products/last-news
94
« Last post by gabalgabow on April 25, 2015, 05:02:03 PM »
95
« Last post by Necrocosm on April 25, 2015, 03:26:53 PM »
Ex Nihilo... Ad Nihilum...
MHÖNOS
"Humiliati"
Tape, 6 panel-booklet - limited & handnumbered to 100 copies.
The masterpiece of these french ritual drone doom fanatics!
LISTEN
La maladie se propage…
out now on
Dead Seed Productions
also distributed by
Necrocosm
DARVULIA/SEKTARISM
Limited edition box set wrapped in a die-cut slipcase,
includes black tape with grey print and 12 page booklet.
Impurs, criez votre Malédiction!
Exclusively distributed by
NECROCOSM
+ 4000 items (LP, CD, TS, Books, Zines...)
PE, Black, Indus, Doom, Ambient, Thrash, Ritual, Death Metal in distribution:
E-SHOP NECROCOSM
----
Death Is Art
There it's time to fight for the sake of Decadence,
To crush those foreign to Aesthetic Death.
Distribution & Production of Dark & Extreme Underground Arts!
www.necrocosm.org
www.facebook.com/necrocosm.productions
96
Whether it's the epic, majestic, fantasy realms of Summoning
or the hard, cold, industial reality of Godflesh
Nothing quite says what it says, or in the way it needs to be said
when it says it nice and s l o w ... ..
.
97
« Last post by aquarius on April 25, 2015, 11:15:25 AM »
98
« Last post by aquarius on April 25, 2015, 11:12:07 AM »
(As regards Summoning, there is a blatant tendency amongst contemporary efforts to cloak a latent heavy-metal element in the tried-and-tested aesthetic of the forefathers. When I first heard Summoning's vocalist repeatedly screeching the chorus "Take a ride, why not?, on your rotting horse on the deadly ground" I was in a caught in a paradox of laughter and embarrasment)
No truer words have been spoken.
But actually it isn't all that bad, the first couple of tracks at least left pheromonal traces of vir in their wake. It's almost worth it just for that. So without experimenting and taking the risk on
Stronghold
, I doubt they could have achieved what they did on those last two albums with such mastery.
99
« Last post by aquarius on April 25, 2015, 10:48:01 AM »
Fenriz once said something to the effect of how the style of their music is so primitive, he therefore doesn't actually play the drums, but rather hits them.