Death Metal Search Engine
Recent Posts
91
« Last post by Mpastardos on March 01, 2016, 12:56:05 PM »
The review for the very interesting first full length album of the weird band from Slovakia called Malokarpatan, "Stridžie dni (2015)", is online.
English
http://www.orthodoxblackmetal.com/malokarpatan-stridziedni2015.php
Greek
http://www.orthodoxblackmetal.com/malokarpatan-stridziedni2015gv.php
92
« Last post by grecocastro on February 29, 2016, 12:44:08 AM »
When you say discernible structure I can only think of knowing every single verse from every single jawbreaker song. Metal has a strong structure, but not a simple one, otherwise metal songs would be predictable, catchy and, eventually, we'd get bored, just like jawbreaker.

Metal can be complex while maintaining organization, metalcore tries to be complex, but cannot maintain a structure, so it is pointless.
93
« Last post by grecocastro on February 29, 2016, 12:29:46 AM »
I tried to listen to this album recently and thought it had a pretty lame production, which's a shame because i felt the songs were pretty enjoyable. Not that I can't enjoy raw music (hails to nidhogg), but what a wasted potential, I couldn't even hear the vocals properly, which is, again, a shame because I thought they were pretty cool.
https://www.youtube.com/watch?v=-3uanhituUs
94
« Last post by gabalgabow on February 27, 2016, 10:54:18 AM »
95
« Last post by gabalgabow on February 21, 2016, 09:26:47 AM »
Youtube compilation gathering various old school metal fanzines videos.
You need to discover more fanzines, but you prefer to look at pictures than to search on deeply obscure text lists? This playlist might be for you!
Spoken reviews, video introductions, zine teasers... It's all about old school metal.
Watch all:
https://www.youtube.com/watch?v=1KKETmA-DVM&list=PLOP18nqHJq79DYeYKT0D9PuT66t8nVnVT
Homepage:
https://www.youtube.com/playlist?list=PLOP18nqHJq79DYeYKT0D9PuT66t8nVnVT
Fanzines: BELLS OF ACHERON, ABHORRENT VISIONS, IRON HAMMER, CHERISH THE DARKNESS, CRUSH THE INSECTS, VM UNDERGROUND, HELLFUCKING METAL, INFECTED VOICE, DARK RECOLLECTIONS, REBORN FROM ASHES, BLEEDING NOISE, UNDERGROUND X, METAL GODS, GRAVE WAVE, NECROMANCY, FUNERAL MARCH, METALERO, ZOMBIE RITUAL, OLD SCHOOL METAL MANIAC, CONVIVIAL HERMIT, AEA, CEREBRAL AGONY...
----------------------------------------------------------
If you prefer the to read reviews the old way, quite an amount of fanzines were reviewed on my site. Click Reviews/ Fanzines
http://nihilistic-webzine-distro.fr
96
« Last post by gabalgabow on February 20, 2016, 10:15:49 AM »
20/02/2015:
Last distro news:
CRYPTIC CULT (Chile) Ad meiorum cthulhi gloriam Demo CDr. Old death metal
GLUTTONY (Swe) Coffinborn Demo tape. Swedish death metal
OATH OF CRUELTY (Usa) Altar of impalement Demo tape. Old school death/ Black
OBSIDIAN SEA (Bulgaria) Dreams, illusions, obsessions Tape. Doom
SCYTHE (Usa) Subterranean steel Tape. Thrash black
SERVORUM (Philippines) Atramentous Demo CDr. Satanic brutal death/ Death black
TRYSTH (Bulgaria) Soul chambers Tape. Doom/ Sludge
YDINTUHO (Fin) Demo 2015 Tape. Dbeat/ Hc punk with death metal influences.
CEREBRAL CRUSHER (Mex)/ FECAL ADDICTION (Costa rica) Split CD. Brutal death goregrind
Fanzine: ABHORRENT VISIONS (Fin) #2: Forced Kill, Condor, Vigilance, Evilnight, Castle Freak, Carrion zine, Revel in Flesh and Black Crucifixion... + reviews, articles.
52 pages. A4. In english. 2015.
Zine introduction:
https://youtu.be/6_WgSNGi6Ek
http://nihilisticdistro.tictail.com/products/last-news
97
« Last post by vOddy on February 18, 2016, 06:03:03 AM »
I was thinking about Ensiferum, Finntroll, and Saor.
I used to think Saor was okay, but not anymore. They have some good riffs, but they do not construct good pieces with them.

Finntroll was unbearable in the beginning due to keyboard cheese, but now I think that they have some very good works which describe a culture thas has a healthy attitude towards violence, lives in harmony with nature, is somewhat xenophobic, and very united in cause. I find that interesting. But like I said, I had to get over what seemed to be a formidable barrier of cheese to get to this point. The music often has fighting spirit, but is morally ambiguous. Actually, it is not that the music is cheesy. It is goofy. And I wondered how goofy music could ever describe something profound.

Examples tracks: Krigsmjöd, Skogens Hämnd


Ensiferum are two different bands. Old Ensiferum is like an atmospheric heavy metal band. Their music is like heroic quasi mythological tales, with a dash of isolation and darkness. They have some decent polyphony, usually with three instruments following a major theme, but differing slightly in tone and rhytm, sometimes with one instrument playing some sort of counter melody.

Example track: Treacherous Gods, Token of Time

New Ensiferum is like a maximalist heavy metal band with slight touches of power metal. In the beginning, I had a hard time appreciating From Afar because it was a wall of sound which I could not distinguish individual details in, and Victory Songs because the depth of the music comes from the instruments relations to each other and what they create together - often greater than the sum of all individual parts.
The music has traits of northern European landscape (Winter on From Afar, Autumn on on Victory Songs), always during day time.

There is an obvious heroic tone of valour and fighting, more overt and vulgar than old Ensiferum.
Technically, they often have each instrument pick a tone in relation to the others, so for example, instrument A will form a 4 tonal paralell with the next instrument, which in turn forms a 5 tonal paralell with the next one.
Then, staying in this formation, they will move around and play melodies, usually differing in rhytm and occasionally wandering from their place in the formation, while orchestral backing accentuates and provides extra texture.

Example tracks, Winter: From Afar, Smoking Ruins
Example tracks, Autumn: Deathbringer from the sky, Blood is the price of glory

These bands are not death metal or black metal, and despite how unpopular this opinion probably is around here, I will defend these bands as quality heavy metal. I did not like either of them at first, but the more I listen to them, the more I appreciate the technical structuring as well as the romantic themes.

Tell me why I am wrong and they suck. Bring me your best reasons.

98
« Last post by thomasw_ on February 17, 2016, 03:13:38 AM »
Grindcore with black metal atmosphere. Personally I prefer Blood for this, but Fallen Angel of Doom is a great album.

Yes, as grindcore, Blood is fantastic blackened thrash! O Agios Pethane still rocks!
99
« Last post by anomiepsyops on February 16, 2016, 06:51:07 PM »
The First Print Edition of underground journalist Ryan Bartek's extreme metal travel book "THE BIG SHINY PRISON" has been released to worldwide distribution.
This 484 page, 6x9 Paperback is available for $18.95 / €17 through Amazon USA, Europe & UK. "The Big Shiny Prison" is also available at 55% wholesale discount through the Ingram Spark/LSI distribution network, putting it on the systems of 38,000+ booksellers & retailers worldwide.
Inspired by the legendary works of Henry Miller, Jack Kerouac and Hunter S. Thompson, Detroit writer Ryan Bartek traveled the USA to create his own heavy metal road saga of extreme journalism.
1 year, 35 States, 600+ hours on Greyhounds & 1000 cities later, "THE BIG SHINY PRISON" was complete – a unique travel book featuring hundreds of interviews with legends in the metal/punk undergrounds, as well as other alternative cultures in the USA.
Less a "music book" and more a tribute to the Beat Generation, this genre-defying work combines the classic autobiographical road novel with Bartek's self-styled "Extreme Journalism" within the Modern Underground.
"The Big Shiny Prison (Volume One)" features appearances/interviews with members of Brutal Truth, DWARVES, Pig Destroyer, Repulsion, AxCx, MDC, Psyopus, Abysmal Dawn, Kylesa, Ludicra, Cephalic Carnage, Atheist, Impaled, HIMSA, Melechesh, Severed Savior, In Memorium, STALAGGH, Kettle Cadaver, Otesanek, The Angelic Process, 7000 Dying Rats, Screaming Mechanical Brain, EXITIUM, Light This City, Genghis Tron, Blood Stained Dusk, Solger, VILE, Sol Evil, SINDIOS, Kill The Client, OCTAGON, The Gracchi, My Uncle The Wolf, Apocryph, Salt Lick, Amish Noise, Lesbian, Churchburner, Fre-Ne-Tik, Alchemical Burn, Crematorium, Waco Jesus, Snotrokitz, Suicide Holiday, Vertigo Venus, Kill The Precedent, Beefcake In Chains,, Dreaming Dead, They Live, Diverje, Scorched Earth, Quinta Essentia, Alternative Tentacles, Whorehouse of Representatives, RU-486, Mathematicians, Anal Pudding, A.K.A. MABUS, Disgorge, Nihilistik Terrorist, Lysia Gori, The Crashing Falcon, Stormdrain, Bu Hao Ting, Potty Mouth Society, Funeral Age, Uranium Death Crow, Stahlmantel, Hammers of Misfortune, Ron of Japan, Sasquatch Agnostic, Jakked Rabbits, We Both Know, Hunab Ku & others.
Any reviews or news coverage is highly appreciated. Anomie Press is a self-funded DIY Publisher. Ryan Bartek is available for interview upon request:
ryanbartek@hotmail.com
FREE PDF Promo "The Big Shiny Prison (Volume One)"
http://www.mediafire.com/view/dkjjpfdlk6odeba/
Amazon USA:
http://www.amazon.com/Big-Shiny-Prison-1/dp/0692626158/
Amazon UK:
http://www.amazon.co.uk/Big-Shiny-Prison-1/dp/0692626158/
Amazon Europe :
http://www.amazon.co.uk/gp/gateway-eu
"The Big Shiny Prison (Volume One)" Cover Art:
http://i234.photobucket.com/albums/ee37/bigshinyprison/The%20Big%20Shiny%20Prison%20Cover%20Art.jpg
News, reviews, promotion, interview requests:
ryanbartek@hotmail.com
This book will remain a Free PDF download at the author's official website. Download Ryan Bartek's book collection/music discography – including albums from Vulture Locust, A.K.A. MABUS, Sasquatch Agnostic & The REAL Man In Black 100% FREE @
www.BIGSHINYPRISON.COM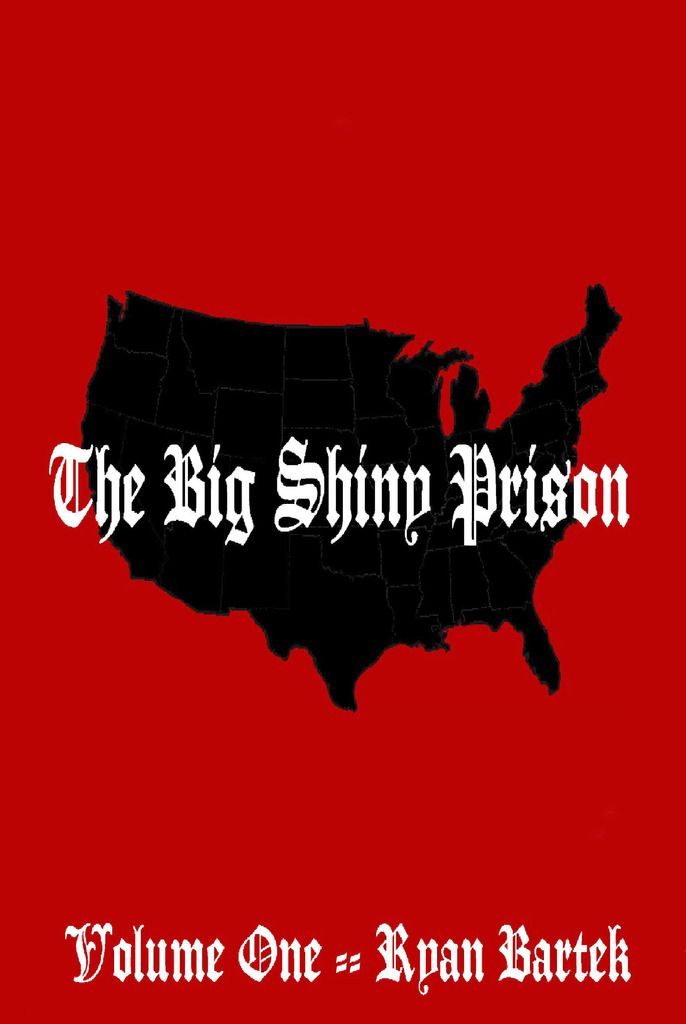 100
« Last post by Mpastardos on February 16, 2016, 12:43:52 PM »
The review for the second demo of the three-member band from Spain Inexorable End, "Voices of a Frozen Heart (Demo 2015)", is online.
English
http://orthodoxblackmetal.com/inexorableend-voicesofafrozenheartdemo2015.php
Greek
http://orthodoxblackmetal.com/inexorableend-voicesofafrozenheartdemo2015gv.php