Goatcraft album to be released this spring
by Ralph Archer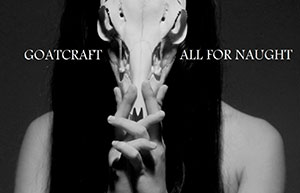 On March 20th 2013, Forbidden Records will release All For Naught, the début album of "necroclassical" band Goatcraft. Its sole member, Lonegoat, was relieved to have it finished:
From passing around recordings that were sporadic, created from boredom, to becoming a formidable musical act, it's been a challenge to create and mold an album that'd encompass all that Goatcraft should be for its debut.
Initiated in 2010, Goatcraft released a self-titled demo on Pale Horse Recordings in 2011.