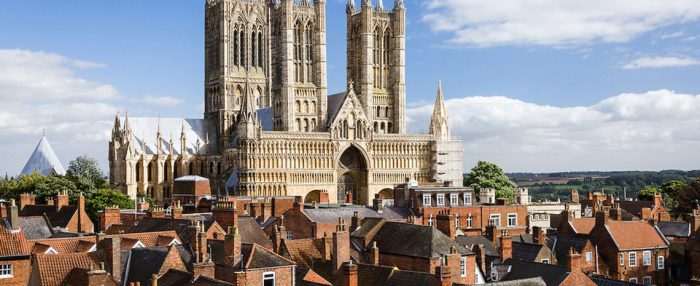 Here are some beers on which I have stumbled upon during my journeys. Beers were considered a barbaric beverage by the people of Roman antiquity due to them being made by the Teutonic people. They still carry this aura of manliness with them, regardless if brewers flirt with the avant-garde in order to create a blue-ocean strategy for hipster consumers. The themes of war are also quite prevalent and stimulate the imagination! Thus, our site believes that beers also serve as a great parable for metal music. On this review we will feature two bitter ales from the once Roman city of Lindum, now called Lincoln.
Lincolnshire Craft Beers – Bomber County is a 4.8% deep red premium bitter which combines earthy aromas of hops, coffee and fruity elements with an underlying roasted bitterness. The combination is quite good since all the ingredients share common frequencies on a scale of taste. However, good taste is not enough to make a good beer. A good beer, much like a metal song should have structure, have an aim and go somewhere in a meaningful way. This beer does quite a good job at it, by intensifying its flavor throughout and leaving a mahogany finish. Much like Motorhead's Bomber which starts fast and groovy and maximizes groove and heaviness on the chorus. It prides itself on being brewed on Lincolnshire Wolds, between two of the airfields used by Bomber Command. Quite possibly, the strongest beer made by this brewery, and indeed, this beer is good in its simplicity. 3.5/5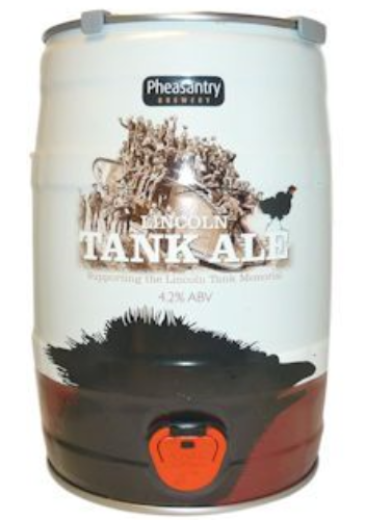 The Lincoln Tank Ale, is an amber ale that has been made to commemorate Lincoln's WWI effort and aimed to raise money for the Lincoln Tank Memorial.
It is a bitter and malty beer. The flavor rises in the midst of an ambient tastescape and is quite coherent and in your face. There is a subtle peak though in the end that does not fit in the picture and might cause a PTSD on drinkers who have encountered those mischievous chocolate-infused German beers. It also feels slightly diluted, but maybe it is just my idea because disregarding the aftertaste it seems a bit too usual and boring.
This beer is unfiltered and should be drank in a glass to better appreciate the cloudiness. The sediment left behind leaves a good representation of what drinking beer in the trenches would feel like if you drank it from a Jerry Can used for tank fuel. Props to the brewery for considering programmatic factors. Beer sediment is perfectly normal and comprises of protein and yeast, so nothing wrong with that.
From what I understand the producers wanted to make a beer that is fresh, true and direct. Still it is quite flat, so instead of a good punch it loses direction. It would definitely not be my first choice of beer 2.5/5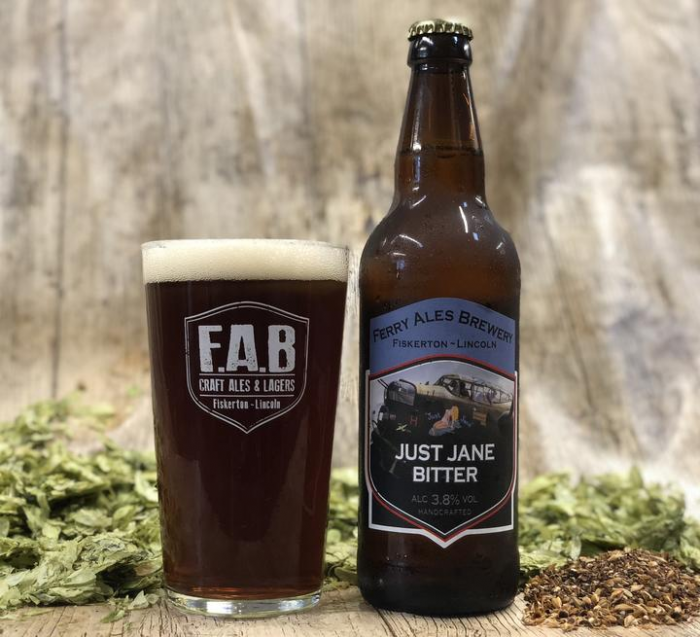 Just Jane Bitter is not a just beer. It's a journey. The hoppy explosions are interchanged by the domination of an enjoyable bitterness on what is a beer that has definitely gone the extra mile, without running out of fuel.
A 3.8% brown session beer, containing pale malt and chocolate malt in perfect balance. Flavors are not out of place, but like good riffs that serve the composition, their convergence is high and their differences pleasantly parade in perfect balance. The high hop strength also strengthens its personality.
For every beer sold, 10p are donated to the restoration of Just Jane Avro Lancaster NX611, a tribute to the men and women of RAF who worked or flew those planes at RAF Fiskerton.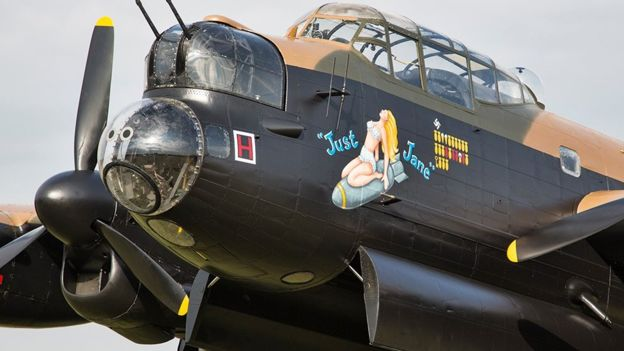 Much like Motorhead's brief era with Thin Lizzy's Brian Robertson, this is average Rock'n Roll with a small twist of originality and variety and a great balance between divergence and conformity to what it really means to be a beer. 4.3/5
Tags: Beers, Bomber County, Just Jane Bitter, Lincoln Tank Ale, Lincolnshire, Lincolnshire craft beers