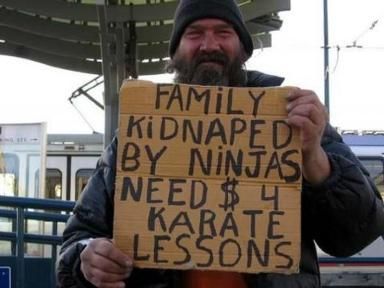 Peripheral Cortex – God Kaiser Hell
Various Necrophagist riffs arranged in a mathcore style with no rhyme or reason as everything is thrown into the kitchen sink. Vocals are annoying shouts that devolve into nonsensical off-key singing. The best parts are the genuine carnival breakdowns featuring random saxophones as they are less annoying than the Epitaph ripoffs. The gimmick here is "creative freedom" but by doing it in such a random manner, all creativity is lost and what we are left with is a collage of unrelated music packaged into an album.

The Sway of Mountains – Elasticity
Completely instrumental take on Modern Death metal based on this poem written by the composer. Not having vocals is generally a double edged sword as strong vocals can transmit emotion with much more ease but at times they can distract from what is truly going in the music. The songs will begin with a typical Death metal riff and then transpose the riff to a higher octave while changing some of the notes to fit the ideas better. While there are some decent ideas reminiscent of Immolation and Dismember the riffs don't show anything that hasn't been done in the genre. Eventually the songs will progress towards Black metal ideas before running out of steam and resorting to some clichés. opening track "Blurred Glow" does this with an chugging chromatic four note chromatic pattern and "Slow Devour" devolves at times into chromatic Punk. While the transitions are done with incredible fluidity, the songs lack push and pull mechanics without the necessary highs that are so essential to Extreme metal, making them meandering and only ending when all possibilities have been exhausting with no other discernible goal in sight. "Mangled Mess" shows a good ear for melody when layered with the more potent riffs but the overall scope of these songs is too wide with too many ideas being explored which is a side effect of the Modern influences present here. Taking these melodies and organizing them into more traditional arrangements of introduction,development and climax with some use of vocals should be the band's next step. While it doesn't impress in its current form Elasticity could lead to much greater records.

Tragoe – "Souls"
"Souls" is the first song by composer Tragoe that takes influence from New Wave and combines it with traditional Greek instruments offering a much more ritualistic approach that foregoes a lot of the Oriental influences in traditional Greek music bringing it closer to the Northern European folk styles. The multiple vocalists offer variations on the song's main melody while slowly progressing the songs through slow modulations of the few motifs present here and using various choruses to culminate the different iterations. Eventually the band settle on one final chorus that ends the song with gusto. A curious take on the genre that seamlessly fuses different thoughts in an intriguing whole. An eventual record shall see whether such optimism is merited.

God Dethroned – The World Ablaze
Arch Enemy inspired Speed metal with the simple chord progressions broken down into tremolo picked melodies. Solos sound like an intermediate guitarist learning how to play Blues. An attempt to sell melodeath to the OSDM revival crowd with Sammath aesthetics.

Kepler A World Beyond Imagination
Darkthrone meets Kreator with bass solos and Attila Csihar singing.

Wind Rose – Wintersaga
One note tremolo picked riffs, drunken chants and power chord riffs lifted straight from Sabaton. This is the kind of Power metal that big labels have pushed over the last decade. The only difference? The lyrics are about dwarves.

Midnight – Rebirth by Blasphemy
Riffs discarded by Venom combined with the more Rock like segments of early Motorhead slowed down to a constant singalong for kids.

Tags: elasticity, god dethroned, midnight, peripheral cortex, rebirth by blasphemy, souls, the sway of mountains, the world ablaze, tragoe