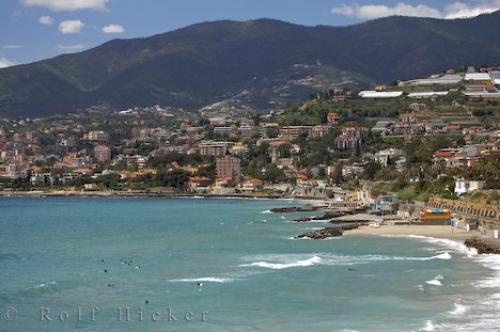 While the haze of the summer holidays comes to an end for and the long strolls by the beach slowly fade into a pleasant memory while the opportunity for new challenges presents itself. Long walks on the beaches of Northern Italy are conducive to pensive reflection and lucid thought away from distractions and other mundane idiocies. Unfortunately most music is mediocre and flies through one's mind without much though, here are some records that actually managed to stay in my mind for various reasons.
Mary & The Highwalkers – "Scars"
Fairly decent main melody that is mesmerizing through its mixture of chromaticism and minor pentatonic scale. Small variations on this melody give it room to breathe and grow before it transitions into a short repeating Black metal riff that functions as a verse though it does lead to a longer more expressive riff but the band squander the momentum of the song from that point to focus on a much more "sentimental" riff which the band seem to push as the summit of the song's development. It is a short riff based on the verse riff and the band use it to conclude the song. It is not a bad riff but it's completely incompatible with what the band has present within the song. The Rock elements distract from what could have been with a good Doom/Black metal song which already shows promise. The name is also bizarre as the vocalist does allow the riffs to breathe but needs to press more on her screams while singing in a more chaotic manner.
Mefitis – "Cetus"
When pretending to be from China no longer works in creating hype, there is only one solution left, to actually be from China. Mefitis have garnered a lot of attention from this and their extraordinary claim of playing progressive second wave Black metal. The "Angel of Death" break in this song is absolutely ridiculous and destroys this song as it set against lightning paced melodies in the style of early Immortal. The "progressive" etiquette comes from how the band take these melodies and play with the notes until sounding like carnival music. Though there are smart ideas when it comes to harmonization during these passages the band are betrayed by the Speed metal idea of dividing the song into separate events that aren't connected within the context of a whole. The band can develop their melodies as seen during certain passages but don't fully understand the Black metal melodic narrative to manipulate these developments within an actual song. The band have this natural urgency in their music which puts them a cut above the hordes of imitators but they need to remove their superfluous ideas and focus on continuously developing those melodies as far as they can without falling into circus music. Overrated at this point but there is potential to be exploited though as it stands Vatha and Pendath have shown to be the better Mefitis.
Palat – "When the Sun Sets"
Hailing from Estonia which has never been known for its metal scene, Palat are seen as pioneers and have recently been nominated for the best metal album in the Estonian music awards. Taking influence from Metallica, Exodus and Anthrax and managing to capture the youthful angst that was present at the time. This could probably be due to the fact that the band had little access to metal back in the day and cherished what little they could find. The dissonant arpeggios that Anthrax made their early career from are combined with the rhythmic assault of Exodus and are held together by the Metallica extended Rock arrangement. Though at times it quickly devolves into a cliche of chugging riffs that bear little in common. The major issue here is that during the extended bridge, riffs come and go in riff salad form. There is nothing original,special or any reason to listen to this instead of the Bay Area bands but for those curious about 80s Metal in Eastern Europe, this may be a good starting point.
Mordian – "The Feeling I knew"
Caught between standard pop music and neoclassical, Mordian are truly a bizarre case. At some points there is a harpsichord sticking to a chord progressions that could have fit in the baroque period while the vocalist sticks to a pop style with more traditional leanings. There are some good attempts at harmony but far too quiet as the vocals take the lead which weakens the effect. Other songs on the record like "To What I'll Never Know" show a strong push towards Pop but with the flair for harmony and the ability to play around with such an overused chord progression. There are good ideas sprinkled all across but the EP is betrayed by the ease of making Pop music and the lack of vision in regards to what is being conveyed. That said, Mordian is still only sixteen and there are flashes of later Lisa Gerrard in her voice as well as maturity that is rare for her age, once again this needs less Nightwish and Pop and more Dead Can Dance.
Abbott – "Shuffle"
While most film music has become third rate explorations of tone colour and rhythm with very little melody. This has created a culture where any individual can claim to explore new "textures" without actually composing at all. Abbott understands and makes a short to the point song that goes through an introduction, development that builds towards an emotional climax that works its way to a stabilizing conclusion. The only issue is that some of the melodies are overly typical for the genre and lack unique traits. With his knowledge of arrangements and a bit more work on carving stronger melodies, there could be something special here.
Yuri Botnari – "Tchaikovsky Winter Dreams"
Tchaikovsky's first symphony which is his first great work, has a rather peculiar story of pushing the man towards physical and mental instability. As he was slowly succumbing to insanity, he sought the help of his teachers Rubinstein and Zaremba who outright rejected his work as neither were willing to make any concessions on the German style of composition developed by Haydn and Mozart. The young Tchaikovsky had no other choice then to reject the revisions proposed by his teachers and to look eastwards towards Russia's Asian heritage as the tendency had always been to search westwards. This allowed him to play around the sonata form and to adopt elements of Russian folk music. Botnari who was educated in Leningrad understood this and places emphasis on the Eastern aspects that most conductors would relegate to a lesser role.
Tags: abbott, mefitis, palat, tchaikovsky