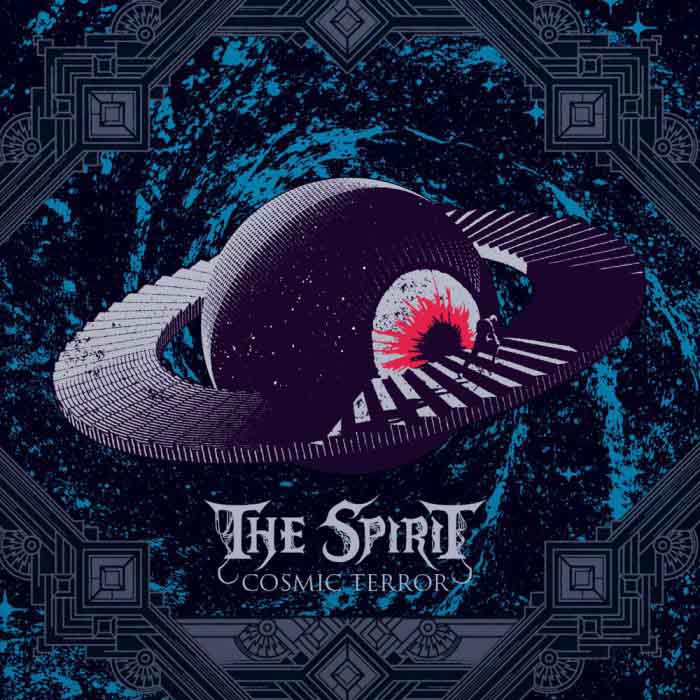 The Spirit are a German band hailing from the Saarland. The band continue the revival trend by taking from Dissection and desecrating their legacy with the worst tribute possible.
The riffs take many of the ideas from Storm of the Light's Bane and play them almost exclusively in tremolo picking. The short melodic tails are converted to shorter tremolo picked phrases. The tremolo picking allows the band to stretch them in length giving this a static atmospheric feeling that conveys nothing. "The Path of Solitude" outright copies their main influence before going back to the yawn inducing tremolo picking style. The arpeggios follow the same logic but are there to give a sense of non existing variety. The band took the warrior like consonant melodies of Dissection and desecrated through wallpaper effects and the lack of momentum.
Arrangements try to follow the overall flow of Dissection songs but end up sounding as nothing more than the sum of familiar riffs in random order that are cohesive uniquely through similarity rather than narrative function. The vocals are a carbon copy of Nodveidt's raspy shriek and the lyrics are generated from a Dissection word generator. There is no passion and the vocals sound flat and passionless.
The Spirit is a band whose popularity far exceeds their quality and have failed at making heartless "hommage" to Dissection, a band known for being exceedingly easy to replicate. While they have never been successfully aped, most bands have a decent idea of what Jon Nodveidt tried to achieve. The Spirit on the other hand have released some of the worst music in recent years. Don't listen to this, don't look at it and if you ever come near a copy of this, throw it in the bin.
Tags: cosmic terror, dissection, terrible music, the spirit