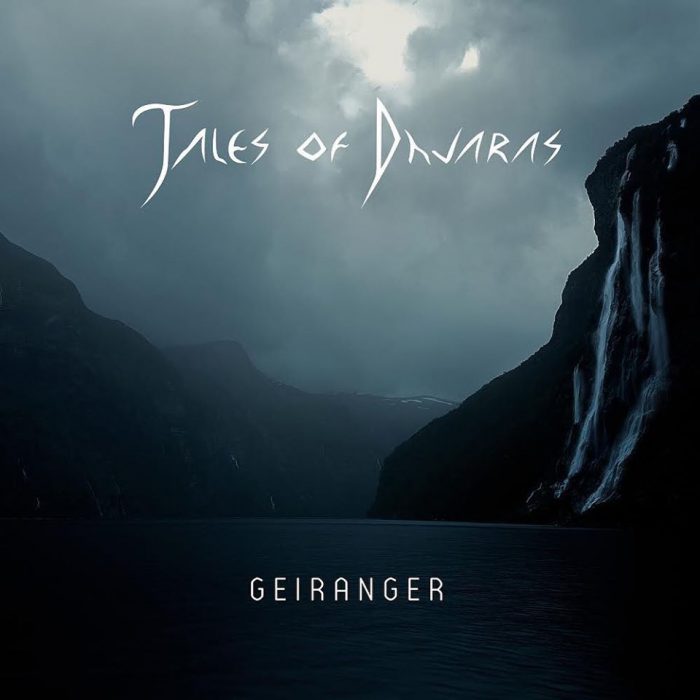 Tales of Dhvaras formerly known as Dhvaras are a Norwegian Black metal that released a brief demo in 1994 before quickly disbanding. Twenty six years later the band have reformed to give new life to this material with greater maturity and better recording methods.
An organic sound is achieved through the use of low output guitars from the 70s, analog recording equipment and a lack of digital effects. While these production techniques are out of reach for most bands for economic and practical reasons, "Geiranger" reminds us why digital still has a long way to go in terms of quality. Every element is heard perfectly and is given ample room to thrive within the mix.
"Geiranger" starts off with a slow rock riff that makes use of harmony with an acoustic guitar with playing well developed Folk melodies that seeks to develop previous motifs while continuously expanding in a manner similar to Metallica's "Orion". Melodies are pushed forwards each time with different guitars that allows the listener to easily distinguish the elements within the dense layering. This all leads to basic power chord riffs in the USPM style that slowly develop in complexity before exploding into the obligatory Speed metal climax that slowly leads to a tremolo segment that recapitulates the motifs of the introduction. The song then plays with the USPM form and the Black metal style that push the development of those early passages before ending on an expressive guitar solo. The song in its quest to convey vast untamed landscapes has a habit of meandering on for far too long and repeating the same ideas a bit too much but the payoff at the end makes this a worthwhile listen. Multiple influences converge here in a natural combination that shows plenty of promise if the arrangements can be distilled into a more concentrated effort.
Tags: Black Metal, power metal, Speed Metal, tales of dhvaras