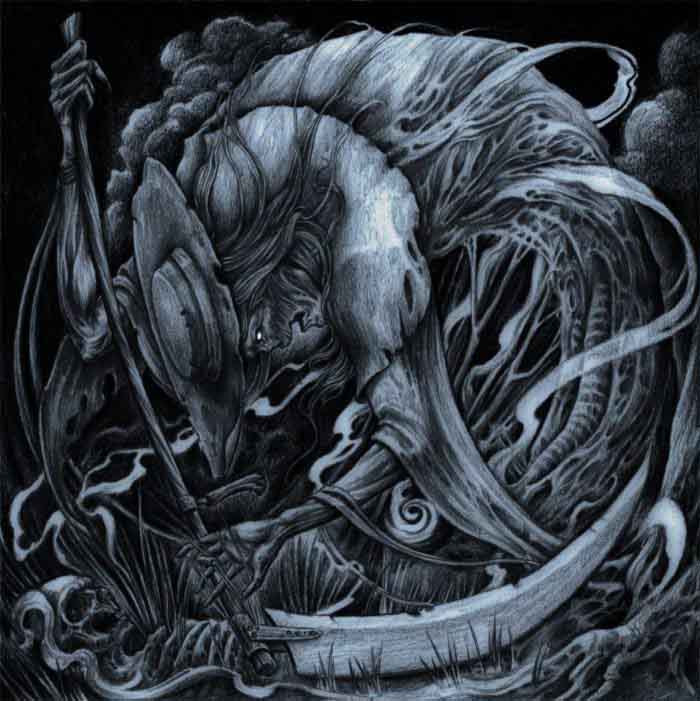 Counting among the longest running US black metal institutions to date, Black Funeral has given birth to a motley collection of musical works over the last twenty-five years, spanning regional adaptions of Northern European black metal, over dark ambient and archaic/industrial drones, through the Les Legions Noires-styled raw melodic approach of later years.
Purists may frown at the stylistically fluctuating character of the band's output, but one of the main attractions of Black Funeral concerns their ability to provide an immersive experience by careful adaption of aesthetics pertaining to the concept at hand. This approach also reveals the weakest link in the band's songwriting. Being mainly driven by a desire to convey a strong aesthetic, the compositions tend to wander without any perceivable goal beyond establishing credible atmospherics, begging the listener to question the relevancy of these incredibly vivid, yet static make-believe worlds.
While arguably one of the finest release by the band, Ankou and the Death Fire is a frustrating listen because it catches Black Funeral at their height of inspiration yet fails to channel this potential into an enduring musical statement. There's no denying that the raw rehearsal-bunker production coupled with infectious, pseudo-folkish melodies are a pleasure to the ear, but repeated listening reveals the stale, almost formulaic nature of the compositions. Almost every riff adhere to a typical hardcore punk template of statement and altered repetition. This is not necessarily a bad method, but since the songs remain circular this trick becomes old exceedingly fast. Attempts are made to break up the monotony with interludes and contrasting sections, but seldom do the songs move beyond binary modes of development. It's as if the band has become too confident with their sound to even bother lifting the compositions to the next level.
Regardless of its flaws, Ankou and the Death Fire trumps almost every contemporary black metal release on the strength of its strong correlation between concept and applied aesthetics. Black Funeral stands on threshold of creating a masterpiece here, and one can only hope that they will fulfill their potential next time.