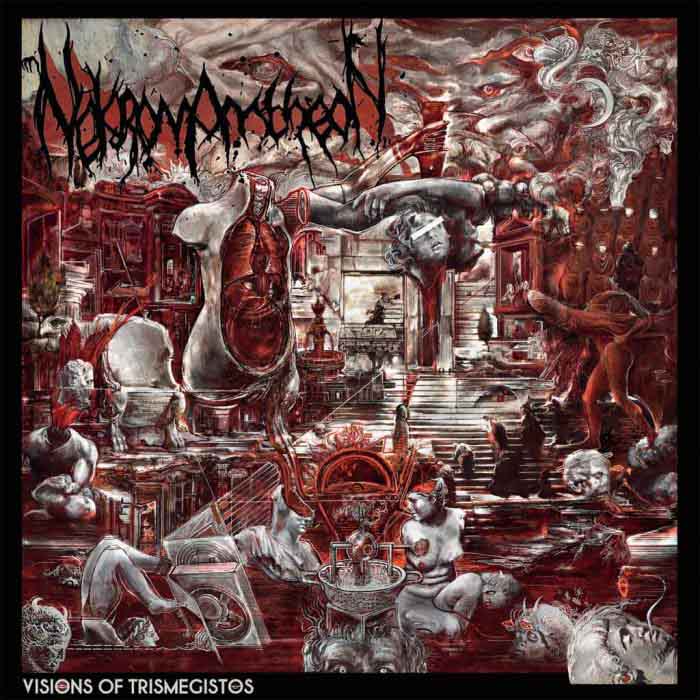 So much of life involves filtering out what people tell you, which is what it is convenient for them to have you think, and getting to the core of an issue: despite being sold as a Necrophobic-style band, Nkeromanthieon instead thinly disguise Testament and Obliveon style speed metal within a death metal aesthetic.
If you miss the glory days of the 1980s, this band — like the best of speed metal — knows how to edit. It cuts down its songs to first album Metallica levels of simplicity, with an introduction, riff-pair verse-chorus, and a good solo and turnaround, possibly with a few added riffs to give depth of texture.
They have some kind of grand concept behind the album but no one gives a shit. No one should either; lyrics generally are gibberish, and when metal gets pretentious, it dies just like prog rock did in the late 1970s (becoming merged with Southern rock and surf rock into AOR). The tunes shred and while not sui generis new, build on the past in its vocabulary while pushing slightly new usage.
Tags: nekromanthieon, Speed Metal