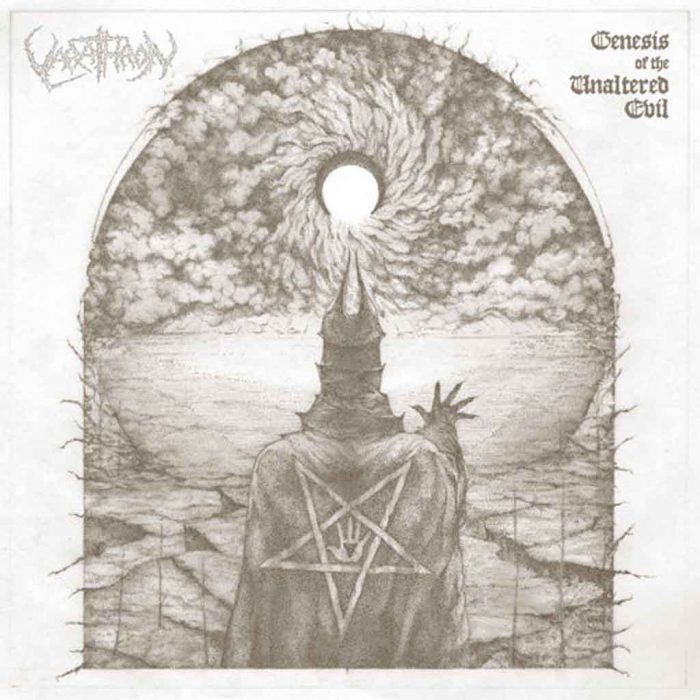 Hear a tale of the long chronicle of releases of Varathron demos and rarities.
Back in 1997, Cursed Productions unleashed Genesis of Apocryphal Desire, the first collection of Varathron demos consisting of the "Procreation of the Unaltered Evil" demo from 1989 and the "Genesis of Apocryphal Desire" demo from 1991, as well as three previously unreleased tracks ("The Great Seal of Graal," "The Mystic Papyrus," and "Deep Beneath an Ancient Dominion").
In 2004, Cursed Productions updated this release by adding the One Step Beyond Dreams seven-inch recording, adding two tracks ("Descent of a Prophetic Vision" and another version of "Genesis of Apocryphal Desire").
Another seven years later, Nuclear War Now! Productions released a further compilation of Varathron demos and rarities, Genesis of the Unaltered Evil, which added only one thing to the second Cursed compilation, namely the Varathron side of The Black Arts / The Everlasting Sins split LP from 1992.
While it is pleasant to have all of these combined in one release, the NWN version falls behind the Cursed release in one significant way: it duplicates songs, which makes it far less listenable. At some point, someone is going to release a version of this without the duplicates, and maybe work on balancing the volume levels like was done on the Cursed version.
If you already have the original Cursed version and the split with Necromantia, you have the best of what this offers. If you are dying to hear the less-than-inspiring seven-inch and do not have the split, this compilation offers an unlistenably repetitive but complete archive. The original Cursed CD plays like an album and can be listened to as one, so for my vote, stick to that.
Tags: Black Metal, varathron