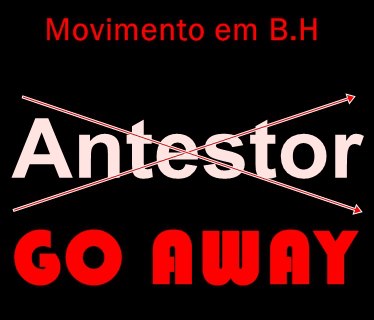 According to the Norwegian daily Aftenposten, the Sweden-based "Christian" black metal band Antestor recently experienced black metal fans engaging in some real life activism.
The band left a successful gig in Belo Horizonte, Brazil, to encounter a crowd of about a hundred people who, bearing banners with anti-Christian and anti-Antestor messages, attacked the band, spat on them, beat them and kicked them. According to Antestor, if it had not been for the timely arrival of the Brazilian police, things might have gotten worse.
According to a local black metal blog that reported on the attack, WarMetalBR.com, Christian black metal is a "cultural plagiarism" that needs to be disposed of. Apparently the protestors agree.
Given the history of black metal, it is hard not to see the protestors' point. Black metal was founded as a rejection of all that Western civilization considers sacred, including humanism, Christianity, acceptance of others, kindness, hope and even "fun." Like metal itself, black metal is a realist reactionary movement that distrusts society because of its tendency to put human moral emotions before the consequences of our actions in reality itself. Black metal musicians pointed to the church, McDonald's, pollution, cultural loss and rising stupidity as the result of us prioritizing human emotions before nature and the consequences of our actions.
"Antestor play extreme metal with a Christian message, while those who lay in wait for us are 'Satanists' — they lag ten years behind musical developments development in Norway. It is just not something new that some extreme metal fans 'hate' the Bible and Christianity. But it is the first time for us that there is such a thing," said Antestor guitarist Robert Bordevik.
At the Death Metal Underground, we can't condone randomly assaulting bands (or can we?) but we can't claim to be surprised. Black metal is music of hatred and of hating humanist ideas including those in religion and its secular counterpoints. It is nice that people are well-intentioned. Black metal, like a predator in the dark Nordic forest in winter, is not. It is based on power and competition in nature and not on good intentions.
Most people go through life in a willful denial of the results of their actions and the consistency of reality that makes it so. People want to be aware of only what they want, and they invent happy stories to justify this. They manipulate others with these happy stories and the vision of equality that makes us all feel like there is no competition or need to exert ourselves.
Like the heavy metal generations before it, black metal crashed down on these fanciful illusions by pointing out that reality is shared between us and is the ultimate arbitrator of what is true. We can deny it, but then it just grows stronger as we bury it under prayers, propaganda, good feelings, alcohol, drugs, television and Big Macs.
For those who believe this, any form of humanist or Christian attempt to make "black metal" will seem like someone spreading the opposite message of the genre within the genre, so it's not surprising they retaliate. Perhaps this will spur the black metal community to go back to its roots and analyze what it actually stands for.
80 Comments