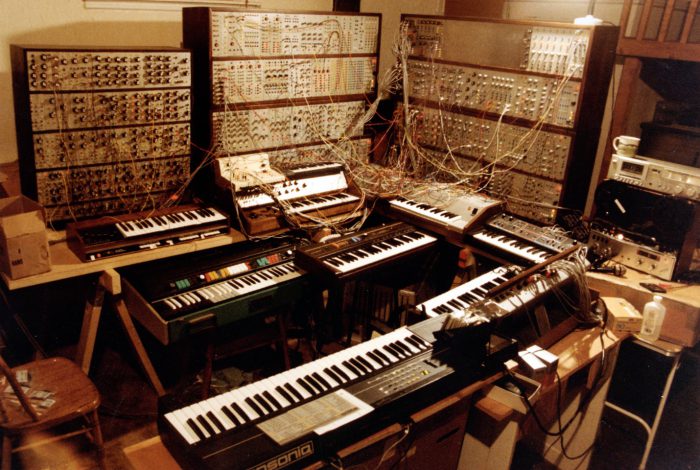 One genre which often attracts the admiration of Metal musicians is Electronica. When musicians from Germany, France and elsewhere began experimenting in the third quarter of the 20th century with various newfound technologies in order to create monumental landscapes of synthetic psychedelia with cosmic scope, the uncanny wave of influence unexpectedly resulted in the arising of everything from the modern club scene to many of your favourite Black Metal bands.
Not unlike how the mighty guitar reverberations of Tony Iommi ultimately resulted in the formation of multiple styles of Metal and Heavy Rock with varying degrees of quality, the sonic ground covered by the original synth pioneers immediately influenced the various styles of contemporary Electronic-based music which arose in the following decades. From Synthpop and Industrial, to Psytrance and Techno, to House and IDM, to Dubstep and whatever it is they play at Nowadays "EDM festivals". A few of these aforementioned genres are the specialty of the present author, most are not, and generally all of these later stylings tend to diverge from the standard tastes of this site and many of its readers. Accordingly, this article will only serve as a guide to some of the most notable musicians who represent the original current of a more "pure" droning and/or sequencer based "classic" Electronic sound; often dubbed by such amusing titles as "Berlin School", "Progressive Electronic", "Space Ambient", or (perhaps most accurately) "Kosmische Musik".
"We have to understand that Electronic music is coming from Europe. It has nothing to do with Blues, Jazz, Rock, [or the] American Pop format. It's really coming from our heritage, from classical music, these long instrumental piece[s]. If we can say that Rock 'n' Roll is probably an ethnic music coming from America that conquered the world, we could say that Electronic music is an ethnic music coming from Europe… that conquered the world!"
– Jean-Michel Jarre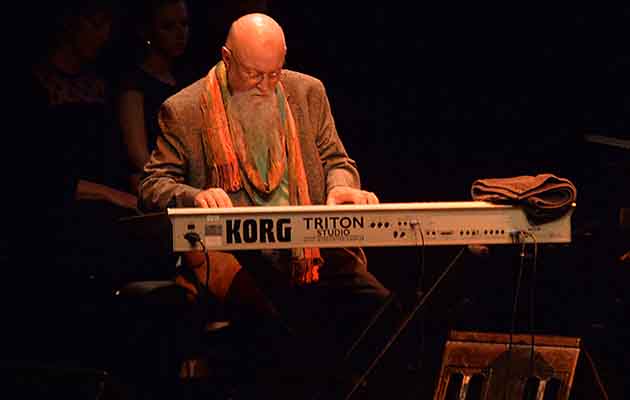 TERRY RILEY
It was in the world of 20th Century Modern Classical music where "avant-garde" composers would originally experiment with incorporating electronic instruments into their work. The present author freely admits to being unfamiliar with much of this material, such as the work of, say, Karlheinz Stockhausen. As this earlier material also tends to be placed in its own category distinct from the style of music focused on in this article, it will hence remain, at least for the moment, uncovered. However one exception is some of the work by American composer Terry Riley. His most notable "classical" works such as In C tend to be fore-runners of the "minimalist" school of later composers like Philip Glass or Steve Reich – albeit more improvisatory, cacophonous and admittedly not to the taste of the present author. However, his foray into Electronica A Rainbow in Curved Air is one of the earliest synthesizer works that sounds like the "classic style" focused on in this article. This charming record is sparkling with colourful analog synth noises and causes one's mind to wander into a delightful realm of childlike sci-fi wonder. Ultimately an essential album for any fan of the Electronic sound characteristic of late 60's to early 80's, regardless of what one makes of Riley's other work.
Recommended Works:
–A Rainbow in Curved Air [1968]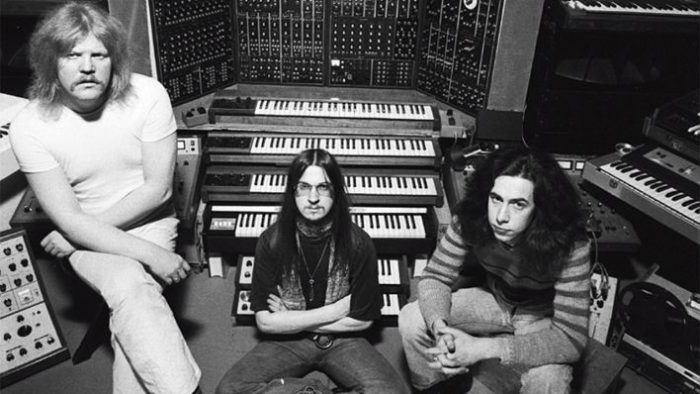 TANGERINE DREAM
Perhaps the most important act focused on in this article, and personally speaking, one of the present author's favourite musical groups in any genre. Emerging from the so-called experimental "Krautrock" scene, influenced by the better late 60s/early 70s "psychedelic" rock bands such as Pink Floyd… the ethereal landscapes of Tangerine Dream would take the listener on a "journey to the end of the night" far beyond even the most "mind expanding" aural vistas of their contemporaries. From their 1969 jam rock debut Electronic Meditation to the unfortunate 2015 death of constant member Edgar Froese, Tangerine Dream's music would morph through various different styles throughout the years. Immediately following their debut, the music they made in the early 70's invoked a widely influential and ultimately inimitable droning atmosphere of a massive surreal nature, bringing to mind primordial vistas, ancient caverns and dark cosmic mysteries. During the mid-70's, with the discovery and incorporation of sequencers, the "classic" psychedelic spacey synth sound most people associate with Tangerine Dream made its appearance on their most popular releases Phaedra and Rubycon. This sound was continued into the late 70's, wherein the textures of guitar work and approximation of Progressive Rock aesthetic were incorporated. The advent of the 1980's saw Tangerine Dream's music move away from the abstract nature of their earlier work, and instead showcase more focused melodic compositions which make use of euphonious "solid yet squishy" synth tones characteristic of the electronic music of that decade. None of the music the band would record after 1990 is really worth checking out unless you are already a diehard fan who would naturally have no need for a guide such as this. The dozen albums listed below are merely what the present author considers to be the most "essential", many more of their studio albums, live albums, bootlegs, and film scores are certainly worthwhile endeavours.
Recommended Works:
–Alpha Centauri [1971]
–Zeit [1972]
–Atem [1973]
–Phaedra [1973]
–Rubycon [1975]
–Ricochet [1975]
–Stratosfear [1976]
–Force Majeure [1979]
–Exit [1981]
–White Eagle [1982]
–Green Desert [1984]
–Underwater Sunlight [1986]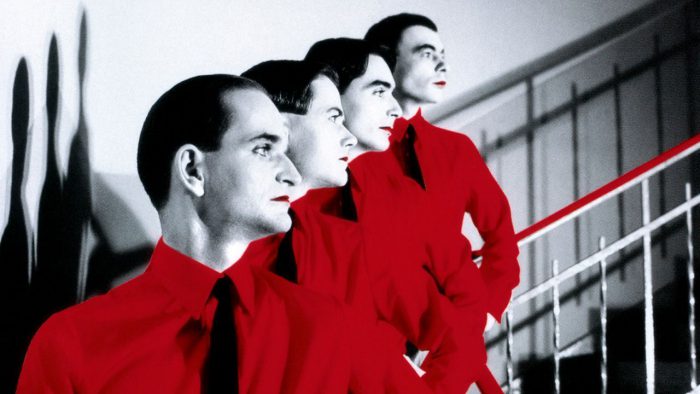 KRAFTWERK
Kraftwerk are quite possibly the single most influential act from the past half century of music. One of the first to incorporate hallucinogenic electronic noises and mellifluous synthesizer textures in the context of melodic pop music, Kraftwerk directly invented the "Synthpop" style of succeeding groups such as New Order and Depeche Mode; in addition to virtually all Electronic-derived music afterwards (especially those of a generally rhythmic or "danceable" nature). Even some of the earliest Hip Hop tracks sampled Kraftwerk, to say nothing of all your favourite Black Metal artists' Ambient side projects which are always mere attempts to worship the general sound of the artists focused on in this article. The expansive mental landscapes evoked by their psychedelic sonic textures, the simultaneously rich and catchy nature of their melodies, their iconic uncanny tone blending deadpan "naïve" cute humour with subtly sinister evocations of techno-industrial dystopia… such inimitable aspects of their sound eternally set Kraftwerk apart from the ocean of Electronica to come, perennially establishing their throne as an enduringly masterful musical group in their own right.
Recommended Works:
–Autobahn [1974]
–Radio-Äktivitat [1975]
–Trans-Europa Express [1977]
–Die Mensch-Maschine [1978]
–Computerwelt [1981]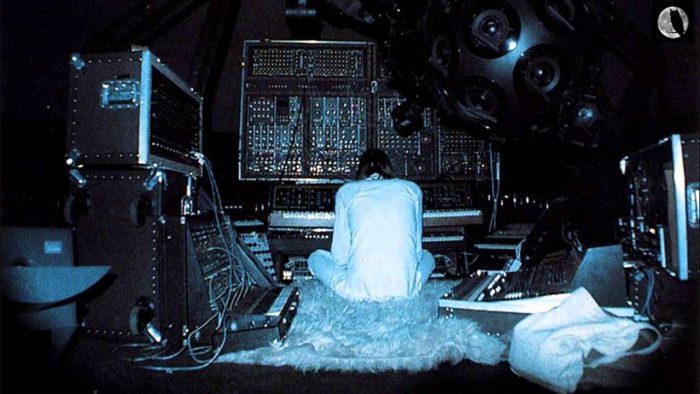 KLAUS SCHULZE
Originally the drummer for Tangerine Dream and Ash Ra Tempel, the monumental electronic soundscapes of Klaus Schulze's solo work would prove to be among the most masterful of the genre. His earliest records are of a titanic dark droning style vaguely akin to Tangerine Dream's Zeit, however of a more "synth" sci-fi sound immersing the listener in an atmosphere akin to being in the presence of the massive halls of a futuristic civilization impossible to comprehend by our terrestrial mundanity. His incorporation of sequencers in following works would showcase a sound similar to contemporary Tangerine Dream, however his synth tones would have a more "solid/squishy" feel to them as opposed to the airy abstract reverie of Froese and co. Dubbing himself "Richard Wahnfried" in honour of Wagner, Schulze was always the one of his contemporaries who most emphasized the aesthetic and compositional influence of 19th century German Romanticism on his work. This features most prominently in what is quite possibly the most ambitious work of both his career and the 70's electronic scene at large – "X", a majestic double opus consisting of extended epic pieces dedicated to great figures in German philosophy, music and politics accompanied by an orchestra. One of the favourites of the early 90's Norwegian Black Metal scene, and to discerning Kosmische listeners in general.
Recommended Works:
–Irrlicht [1972]
–Cyborg [1973]
–Blackdance [1974]
–Picture Music [1974]
–Timewind [1975]
–Moondawn [1976]
–Body Love OST [1976]
–Mirage [1977]
–"X" [1978]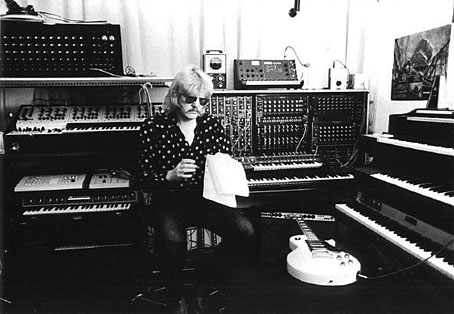 EDGAR FROESE
The solo albums by Tangerine Dream leader Edgar Froese are all more or less stylistically identical to the respectively concurrent music released by his main band. In spite of their overlooked status, they are also really good. Pinnacles in particular is a favourite of the present author.
Recommended Works:
–Aqua [1974]
–Epsilon in Malaysian Pale [1975]
–Macula Transfer [1976]
–Stuntman [1979]
–Pinnacles [1983]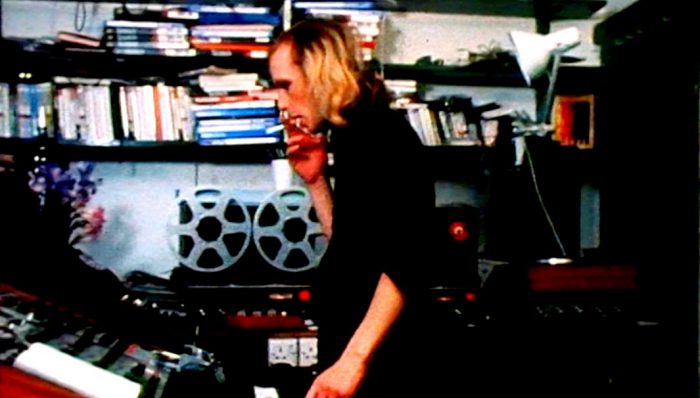 BRIAN ENO
Brian Eno is one of the most prominent figures in 20th century popular music. Originally keyboardist for Glam Rock band Roxy Music, Eno soon embarked on a solo career which initially consisted of a series of artsy Rock albums before embarking headlong into becoming one of the most prominent originators of the "atmospheric" electronic sound, simultaneously establishing a reputation as a prolific record producer collaborating with the likes of David Bowie, Talking Heads, U2, and Devo among others. Credited as the individual who first coined the term "ambient music", the lush soundscapes Eno created during his classic years, both solo and with notable collaborators such as the legendary Robert Fripp of King Crimson, are among the most influential works by any group in this article. While the present author admittedly does not listen to Eno quite as often as the other artists featured here, he unquestionably deserves to be included for his historical importance. Not to mention that his best material is indeed rather good, especially the present author's favourite Apollo.
Recommended Works:
–(No Pussyfooting) [1973]
–Another Green World [1975]
–Evening Star [1975]
–Ambient 1: Music for Airports [1977]
–Apollo: Soundtracks & Atmospheres [1983]
MANUEL GÖTTSCHING / ASHRA
Manuel Göttsching is a prominent member of the German experimental scene notable for spreading his work across various project names, sometimes mildly confusing to discern for newcomers. Originally leader of the jam rock band Ash Ra Tempel, so revered in "psychedelic" circles that they even did a collaboration with LSD "guru" Timothy Leary; his later solo ventures would creatively delve into electronica from various original angles. His works released under the project name Ashra would consist of a rather peaceful and meditative take on the "Berlin School" synths-and-sequencers sound, deftly interwoven with tasteful atmospheric guitar work. The first album released under his own name, Inventions for Electric Guitar is a unique psychedelic tapestry of electronic sound created solely through experimenting with the noises that can be made with electric guitar and related technology. His other major "solo album" E2-E4 is a continuous minimalist but active electronic piece which gradually builds on more sonic layers throughout its duration, prefiguring an influence on later styles of dance music.
Recommended Works:
–MANUEL GÖTTSCHING: Inventions for Electric Guitar [1974]
–ASHRA: New Age of Earth [1976]
–MANUEL GÖTTSCHING: E2-E4 [1981]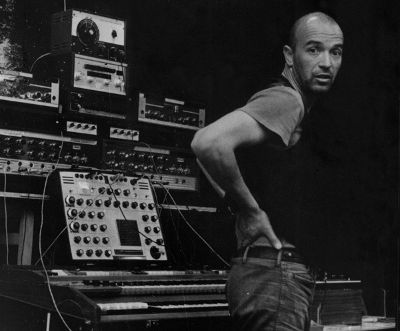 CONRAD SCHNITZLER
A name no doubt familiar to many readers here, regardless of their prior knowledge of Electronic music. Ex-Tangerine Dream affiliate Conrad Schnitzler is most well-known in the Metal world for creating the "Silvester Anfang" intro track to the infamous Mayhem release Deathcrush, after being personally (and idiosyncratically) commissioned to do so by diehard fan Euronymous. The dense soundscapes of Schnitzler's output have a tendency to be rather challenging, even harsh, compared to his contemporaries. Recommended for fans of Industrial, Noise, Power Electronics and similar styles.
Recommended Works:
–Con [1978]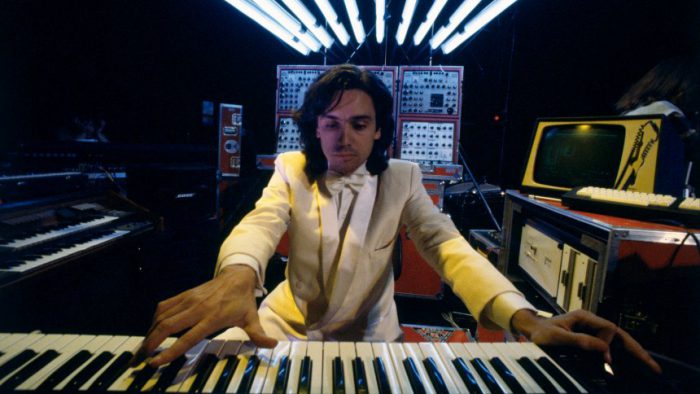 JEAN-MICHEL JARRE
With the airy spacious atmosphere of 70's Tangerine Dream combined with the synth melodicism of Kraftwerk, the charming and approachable soundscapes of Jean-Michel Jarre live up their creator's stated purpose of mixing "experimental" music into the context of a pop setting. More accessible than many of his contemporaries featured in this article, Jarre's music has maintained an enduring widespread popularity throughout various regions of the globe. A favourite of Varg from Burzum, as well as prominent members of the Israeli Psytrance scene.
Recommended Works:
–Oxygène [1976]
–Équinoxe [1978]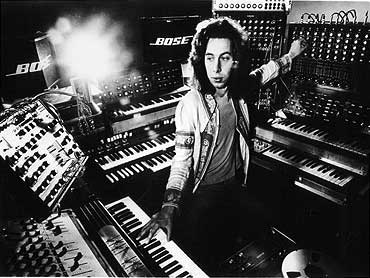 MICHAEL HOENIG
Michael Hoenig had been involved in the German experimental music scene since the 60's by being editor of various underground magazines, in addition to being a talented electronic musician himself who acted as a live member for Tangerine Dream on a few occasions. His debut solo record has recently begun to receive recognition as an overlooked gem from the era. In the vein of the mid-70's Tangerine Dream / Klaus Schulze school of spacey electronica, the crystalline sounds of Hoenig's music have somewhat of a melancholic tinge, as if akin to the nostalgia from reminiscing faint memories of one's childhood or half-remembered dreams of an elusive, indefinable realm of imaginative fantasy.
Recommended Works:
–Departure from the Northern Wasteland [1978]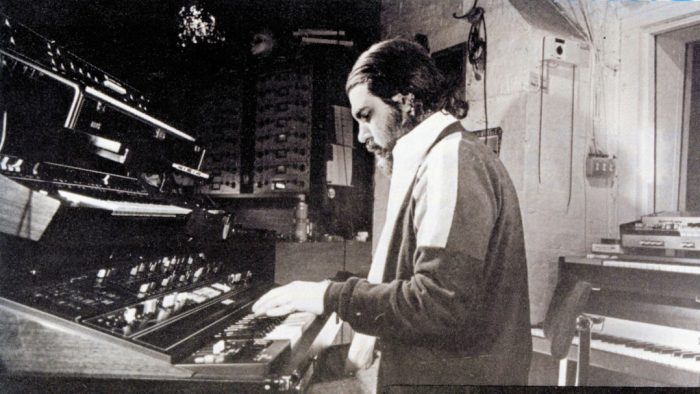 VANGELIS
Ridley Scott's 1982 masterpiece Blade Runner is rightfully recognized as one of the greatest works in the filmic medium, in no small part due to Greek synth maestro Vangelis' acclaimed score which perfectly complements the on-screen visuals of futuristic dystopia. The sensations of mystery, melancholy, and hints of a subtly foreboding sense of deterministic dread evoked by the palpable synthesizer tones encapsulate this endeavour as being both one of the greatest soundtracks to any visual medium ever created, and one of the defining works of the classic Electronic sound. A major influence, even source of borderline plagiarism for many a film/game soundtrack and "retro" Synthwave to come, the exterior aesthetic of this music has been widely imitated while the inner spirit has yet to be matched.
Recommended Works:
–Blade Runner OST [1982]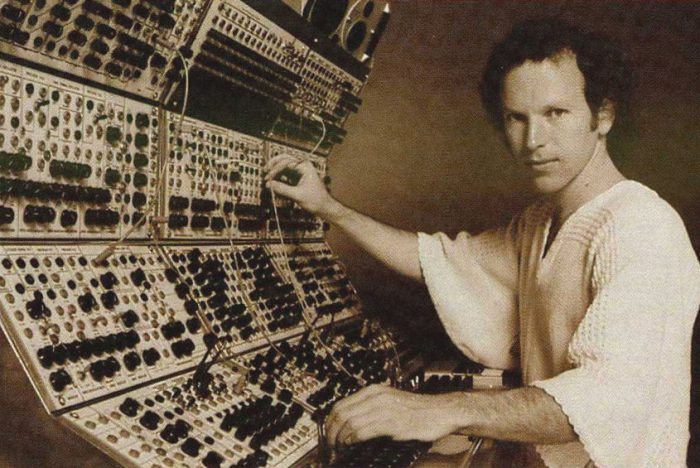 MICHAEL STEARNS
One of the first and most notable of the American musicians who would continue on the style of their European predecessors throughout the 1980's. His early work from the late 70's tends to lean toward "quiet" minimalist atmospherics, whereas some of his works later on into the 80's would become hopelessly submerged in hokey new-age cheese that must have sounded dated at the time. However his best works, namely his 1981 opus Planetary Unfolding, demonstrate an impressively mature approach to the psychedelic spacey synth sound of old. Inspired by a surreal dream where the Earth, all the beings living on it, and the entirety of the greater universe were presented to Stearns as a collection of sound frequencies… the mental voyage upon which this record embarks the listener needs to be heard to be experienced.
Recommended Works:
–Planetary Unfolding [1981]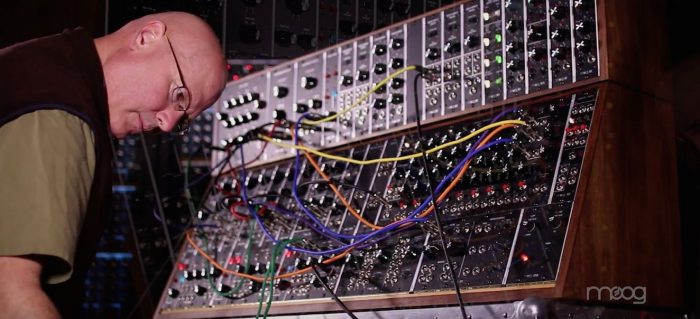 ROBERT RICH
A master of engulfing ambient atmosphere and sophisticated sound design, Robert Rich has been consistently crafting entrancing soundscapes of a qualitative nature for decades. Some of his material from the late 80's and 90's which incorporates Non-European Indigenous "tribal" elements and moves towards a more linear "new age" mood can be seen to stray from the "pure" deep droning atmosphere he works best at. However this takes nothing away from the hypnotic immersion of his greatest works; such as his impressive first releases from the early 80's, his collaboration with Dark Ambient / Noise mastermind Brian Lustmørd, and his elaborate mood-setting 21st century work.
Recommended Works:
–Sūnyatā [1982]
–Trances & Drones [1983]
–Stalker [1995]
–Somnium [2001]
–Illumination [2007]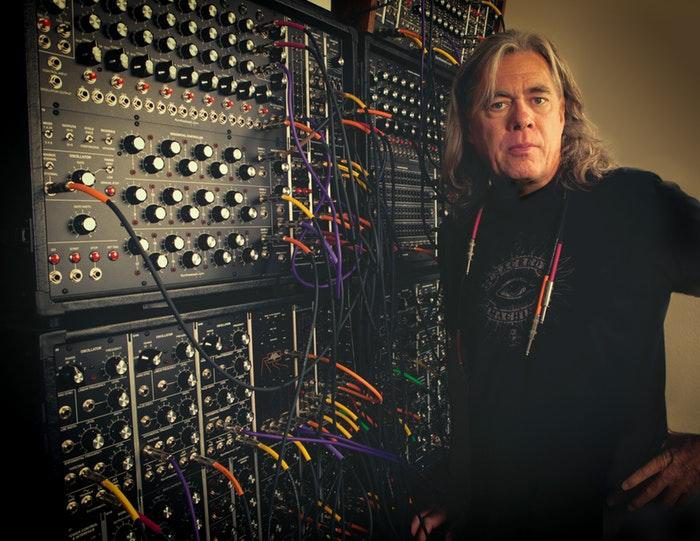 STEVE ROACH
The present author's personal favourite among the several excellent artists featured in this article. Steve Roach reveals himself in interviews as a humbly unpretentious and sensitive individual who has no other will but to honestly maximize his creative potential in order to manifest engulfing tapestries of sound which seek to put the listener in contact with connate states of being beyond the restrictive mundane consciousness of Modernity. The electronic soundscapes comprising Roach's exceptionally prolific career explore a diverse array of styles. From original and visceral takes on the "Berlin School" of sequencer driven electronica, to peaceful meditative ambient synth tinged with melancholy, to all-engulfing hallucinogenic dark cosmic drones of incomprehensible depth and magnificent grandeur… the psychedelic sonic currents manifested by Steve Roach do indeed have the ability to provide the attuned listener "in the proper state of mind" with an intimation of the ineffable numinous… With five new releases from the past year alone, and well over 100 altogether from the previous four decades, the boundless creativity of Roach's sonic output has never diminished, with releases of a highly qualitative nature to be found throughout every era of his career. Given that Steve Roach has such a voluminous discography, and that the present author holds much of it in very high esteem, the list humbly presented below is a selection of merely ten of Roach's best work which the present author feels to be the most defining for an introduction such as this.
Recommended Works:
–Structures from Silence [1984]
–Empetus [1986]
–Quiet Music [1986]
–Dreamtime Return [1988]
–World's Edge [1992]
–The Magnificent Void [1996]
–Mystic Chords & Sacred Spaces [2003]
–Terraform [2006]
–Sigh of Ages [2010]
–Molecules of Motion [2018]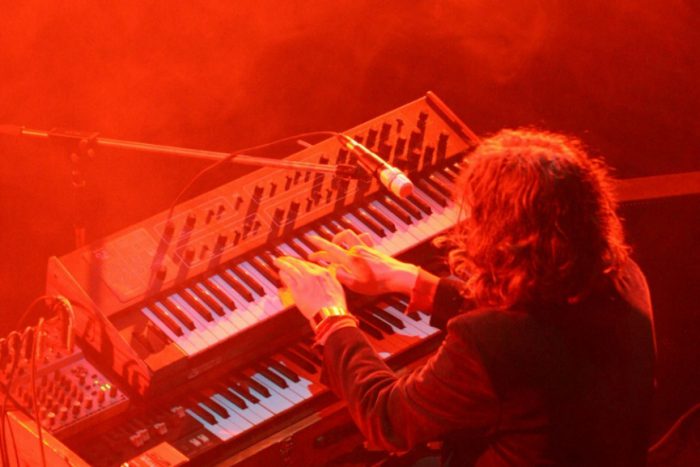 SINOIA CAVES
One of the more interesting modern acts directly inspired by the "classic" style, Canadian Jeremy Schmidt's solo project evokes the archetypal atmosphere of classic 70's Electronic Psychedelia and 80's Sci-Fi cinema. Avoiding the pitfalls that many Nowadays "retro" Synth music tend to fall under, such as pandering to shallow nostalgia and indulgencing in an "ironic" novelty aesthetic, the delectable Synth soundscapes of Sinoia Caves range from the tranquilly cosmic to the sinisterly horrific. Most well-known for his engulfing soundtrack to Hessian filmmaker Panos Cosmatos' Psychedelic Sci-Fi/Horror debut Beyond the Black Rainbow, Schmidt's overlooked early material is of equally high quality.
Recommended Works:
–The Enchanter Persuaded [2002]
–Beyond the Black Rainbow OST [2010]
Tags: 1960s, 1970s, 1980s, Ambient, ash ra tempel, ashra, brian eno, canada, cinema, classical music, conrad schnitzler, Cosmic, drugs, edgar froese, electronic, electronic music, electronica, film, film score, france, futuristic, germany, greece, jean-michel jarre, keyboards, Klaus Schulze, kraftwerk, krautrock, manuel gottsching, michael hoeing, michael stearns, progressive rock, Romanticism, science fiction, sinoia caves, Soundtracks, space, steve roach, surrealism, synth, synthesizers, synthpop, tangerine dream, terry riley, UK, USA