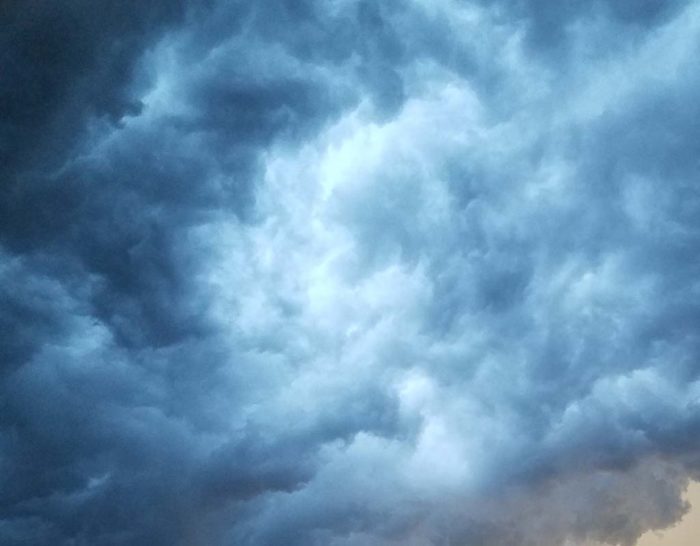 As MetalGate is renewed under a flood of censorship targeting the "Alt Right," confusion prevails as usual, this time about whether metal has any politics at all, and whether those politics support the Alt Right.
The answers will please no one. Metal is an artistic movement, not a political one. While some say "the personal is the political," and in fact all opinions have consequences in terms of political views, artistic movements tend to notice things about reality and express values about them in the context of a philosophy or personal emotion.
If we could illustrate metal in terms from history, we might call it "Romanticist realism." As written about in the Heavy Metal FAQ, metal follows the Romanticist pattern: idealizes the thoughtful individual above the crowd of thoughtless individuals, inspired by nature and history, thinks most people are delusional, dislikes cities or at least heavily criticizes them, views human existence through a mythological and historical angle, and reveres inner truths as opposed to outward manipulations. This is a philosophy, expressed in art, not the series of instructions and categorical delineations of reality into "issues" that is common in politics.
Metalheads have a strong anti-authoritarian streak, but this is explained more as disdain for the madding crowd and its fears and demands for safety than an opposition to authority itself. In our time, most authority is stupid and destructive, based on large groups of people condemning things like Satanism, the occult, wearing all black, mild hedonism, disobedience to blockheaded schools and jobs, disregard for middle class values regarding money and "upstanding" behavior, and other things that are essentially the visual appearance of fears of the herd, not realistic and practical motions reflecting a purpose to life, civilization and humanity.
We believe there is one authority, reality, and that this is not universally perceived with any degree of accuracy, and that in fact the herd by being obsessed by trends and appearances works against perception of reality. Metalheads revere what is real, actual and kicks ass; we love storms and wars, violence and death, chaos and darkness in part because they reflect reality and are powerful, and metal loves power because it kicks ass. We find beauty in these things because they are part of a greater whole, and we disdain the herd for lettings its fears block understanding and appreciation for this whole, which we see in the demonization of nature and independent realistic thought that the herd makes a cornerstone of its policies.
In metal, the realistic is good, and the human pretense which blocks understanding of the world as it actually is and rejects an understanding of consequences of our actions which we can understand by past actions and their results, as destructive. The realistic is separate from the term "true," because true is a human assessment, and varies among humans. Those of us who are nihilists reject the idea that there is any universal truth, any actual communication and any innate values to life itself. These are things we unequally perceive and unequally choose, and they reflect who we are. They cannot be forced on a group, making that group "good." As in nature, some are stronger than others, and that extends to intelligence, wisdom and goodness of people. Most of us are the kind of douchebag talking monkeys with car keys who litter, vandalize, rape, bully and tear down Confederate monuments.
Our love of nature as a pattern order makes us Darwinists, because natural selection is how nature separates the good from the douchebag oblivious idiots. This means that metal has kinship with Nietzschean striving for the Hyperborean übermensch, eugenics, misanthropy and other "anti-social" viewpoints. We think religion is "made of man," as Hellhammer once phrased it, which does not mean that it is not real, only that it is a human construct and has varying accuracy, including how it is interpreted by people, who usually turn it into a simplistic method of control. Control is that which serves only itself; control is exclusively human, and while it may start off by trying to eliminate bad behaviors for good purposes, soon becomes self-serving, as opposed to nature, which simply keeps those who are good and kills off the rest. With nature, there is no control, but there is a bottom line, a reality. Metal likes that.
All of these put us closer to the original Right, which was in favor of strong hierarchy, intolerant of violation of cultural standards, prejudiced against humanity until individuals showed they were good, eschewed rules in favor of a case-by-case basis, and saw cities and herds as a type of apocalyptic blight. This original Right changed when they lost a big war in France in 1789, and since then they have tried to be a Left-Right hybrid, which is how you get idiots like American Republicans and neo-Nazis who think that you can make a Left-style egalitarian civilization that upholds the ideals of the Right. That obviously is nonsense, and history shows us that these groups become unstable, but that does not mean that all of what they do is wrong. The original Nazis, for example, euthanized retards and career criminals, and few metalheads would oppose that. The Republicans hit on a few cool things every now and then, but immediately embark on stupid crusades against symbolic issues.
As realists, metalheads are not very PC. While we may think that our gay brothers and sisters should be left alone to do what they do, we also recognize that most people are heterosexual and are disgusted by homosexual behavior, so homosexual behavior is probably best done in private. We also affirm the right of people to call things "gay" when repulsed by them, just like we call stupid people "retarded." No one wants a gay or retarded child. That is just how life is; it is biology. This is the opposite from those who want to round up gays and burn them, or the people who want to pretend that retarded children are "just as capable" as normal children. They are not; they are retarded. This is reality, just like hating the herd and its stupefactive judgment and control.
At the same time, our attitude is more like that of the Left, which says that we should not tolerate something just because "that's how we have always done it," and that we should be open to better things always, as long as they are realistic. We are not attempting, like conservatives, to conserve the best of the past, but to be realistic in all ways and to aspire to what kicks ass, which is measured in terms of eternity and not the here and now. That puts us against the Left, who tend to argue from how things are now and make them accepted just as the Right does, but with different things. The Left likes anything that gives power to the individual, but metal sees power as something the individual taps into by being realistic and aspiring to what kicks ass, not something granted by humanity. Humanity… ugh!
We have more in common with the heroes of The Odyssey, Nordic and Greek Mythology, and The Kalevala than we do with modern dogma and ideology. We find more meaning in Nietzsche, Plato and Aurelius than lengthy studies or doctrines about the equality of humankind. We are realists about the differences between people, sexes and even biological divisions in intelligence within groups. If anything, the ideals that inspire us the most are from the deep ecology camp, which argues we need to remake civilization around existential experience of goodness and balance with nature instead of consumerism, democracy and the popularity contest of trends, fads, manias and other herd stampedes. We are not individualists, but we are individuals, or people who discard the failing and suffering mass of humanity in order to aspire to what is great, and to pursue it. We do not have pity. Our goal is not to "save humanity" but to have those who are not, like most of humanity, wedged firmly in the oblivion of solipsism (colloquial: "head stuck up the ass") and humanist personal drama, do great things and create a humanity that is naturalistic, transcendent in its outlook, beyond good and evil, and most of all, seeking and creating what kicks ass.
Metal is a worldwide movement, and in every nation, metalheads uphold what they love about their homelands, their cultures and their people. For some, this means they support customs and religions that are baffling to us in America; for others, this means endorsing ways of life that include dangerous symbols and forbidden flags. We see humanity as basically a failure, and there are only a few who rise above that standard, and they are going to find expression for that urge in adoration of parts of history that are viewed with fear and trembling by the herd. That does not bother us; we are not here to police morality. We are here only like nature, to reward that which kicks ass and to beat down the mediocre, stupid, weak, deceptive, average, typical, callow and subservient. The only sin in metaldom is to be a poseur, or someone who pretends to be something they are not, which usually involves people elevating those mediocre behaviors above that which kicks ass. All poseurs love boring music, just like most of humanity adores the boring but safe. We are the remedy for that.
With all of that in mind, it is easy to see how this answer to the question of metal and politics will please no one. Metal does not fit into your little categories; we are closer to one than the other, but have some sympathies for its basic mentality as well, but really, we are doing our own thing, and it is much older and more eternal than modern politics. We bring order by seeing the beauty in darkness and the wisdom in feared nature and natural selection, and through that, we show humanity that the way "forward" is not to change our politics, but to change ourselves. We must become more realistic and kick ass, and everything else must die in fire. This is why under the banner of SODOMIZE THE WEAK we shall conquer.
Tags: article, heavy metal philosophy, heavy metal politics, kickass, metal philosophy, metal politics, raging realism