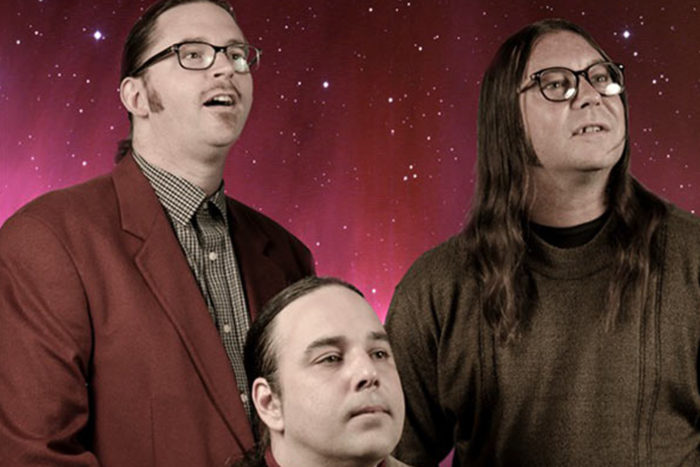 Earlier this year, independent music distribution platform Bandcamp claimed that many stoner rock bands are in fact doom metal. This is a common logical fallacy based around associating the pace and instrumental tone of the music with actual musical content. The stoner "doom" trend of bands that started in the late 90s and early 2000s and has continued non-stop right up until the present almost twenty years later was one of the earliest hipster attempts to assimilate heavy metal before the waves of speed, death, and now black metal aesthetics rehashed into pop rock for the safe space generation.
Hipsters want everything watered down into easily digestible music that could be played on the radio or that softly in the backgrounds to socialize with other politically-correct, ideologues chanting verses from their ersatz red bibles of Marx and Mao. Pretending that late 60s and early 70s acid and garage rock was doom metal starting in the late 90s was a fallacy that record labels were all too eager to fall into in order to increase their customer base and sell "metal" as a lifestyle to idiots in service industry jobs. Now Bandcamp and Lee Dorian's Rise Above Records are continuing this trend. Stoner doom rock is yet another trend like whiny rap-rock masquerading as "nu-metal", death 'n' roll grunge with growls, and Gothenburg metalcore. The music is not riff based and the riffs are not melodic phrases to be arranged into a narrative. Rather stoner rock bands play straight up hard rock slowed down for idiots and drug addicts; not even background rock for speeding down the highway or playing ping-pong like Led Zeppelin.
None of these newer acts belong to the metal genre of music as created by Black Sabbath, nor imitate the later Sabbath worshiping "doom metal" bands like Witchfinder General and Cathedral. Pentagram is about as metal as Blue Cheer; id est not at all. The Obsessed are The Ramones on Valium. Orange Goblin are a generic 90s MTV rock band. The Sword play honky tonk butt rock like Deep Purple crossed with Ted Nugent. Pallbearer are slowed down indie whine rock singalongs like a slower Nirvana song if Nirvana were less interested in drugs and more into staring at bar patrons' crotch bulges. I can't bear to listen to this stinking shit for any longer.
The only bands on Bandcamp's shitty list that are actually metal and not worth running over repeatedly with a tracker trailer until they are two-dimensional skid marks are Saint Vitus and Candlemass, both of whom have benefited from the stoner doom boom but are Black Sabbath as covered by a Motorhead loving punk band and traditional heavy metal respectively. Everyone else can fuck off and die in a horrific automobile accident. Metal is not equal opportunity; metal is elitist.
Tags: bandcamp, candlemass, doom, Doom Metal, hard rock, hipster bullshit, hipster idiocy, hipster invasion, idiots, pentagram, posers, poseurs, saint vitus, stoner, stoner doom, stoner rock