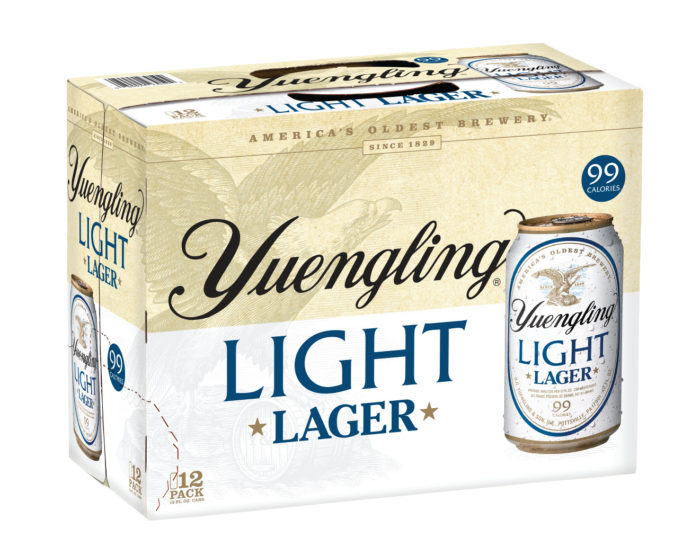 I went fishing in Pennsylvania today and forgot to bring water to prevent myself from dehydrating on the water in the spring heat. Not wanting to drink industrial run-off pond scum, I went to the bodega next to the bait 'n' tackle shop and pick-up the cheapest multi-pack of bottled water the store stocked: Yuengling Light Lager.
When I got on the water, it proved the right drink for a laid back day of no harvest trout fishing. Thank you Pennsylvania Fish & Boat Commission for not letting me catch fish to feed my growing family. Jesus would not be proud of you. The fizzy, caramel and corn flavored water was refreshing right out of the boat cooler normally used for the catch of the day. This so-called lager would be my only subsistence for the afternoon.
I drank all twelve of them and threw back all seven fish I caught. At only ninety-nine calories a bottle, they proved to be excellent carbohydrate-based nourishment for the day. As a so-called imitation of beer though, it proved physically impossible to even catch the slightest euphoric buzz: even when I drank four in a row, my body felt nothing but bloat. I was so gaseous I did not feel the need to wear a life-preserver in case I went overboard and the trout started nipping at my toes like Pennsylvania piranhas. I was confident I would float.
Yuengling Light Lager only comes recommended as a tap water replacement when in rust belt, polluted towns with lead-laced reservoirs.
Quality: **/*****
Purchase: */*****
Tags: beer, bottled water, lager, soft drink, yuengling, yuengling light lager