"Dude, did you hear what DMU did this time?"
It has been such a great few weeks of salt mining liberal tears that I almost forgot there's still a culture war still being waged in the metal scene. Despite Antifa not shutting down any metal shows since being soundly emasculated in the Battle of Berkeley, despite the indie metal scene becoming its own indie metal landfill to mirror the indie rock landfill, and despite Death Metal Underground celebrating surges in viewership there is still plenty sodomizing the weak to do. Although this has been stressed by the recent rampant rumors of cry ins being held over Death Metal Underground reminding the world that death metal isn't pretty, only recently have I been blessed with audio proof of one of these whiny snowflake sessions. And again, I'm reminded why I answered the call to take time out of my comfortable life to write these articles: few things bring more joy than the suffering of beta males disgracing metal.
Today's gift comes via the courtesy of Toilet ov Hell (likely named after Death Metal Underground's former home, anus.org) as a desperate attempt to pander to the Blast Beat Network advertising circlejerk in hope of joining their ranks despite being pathetically short of web traffic. For those who aren't familiar with "the toilet" (a.k.a. everyone) Toilet ov Hell is an openly homosexual indie blog whose all male staff once posted a contest to find the sexiest dude in metal. Beyond their staff openly embracing their homosexual tendencies with rainbow armbands on their sleeves, Toilet ov Hell is just another hipster MetalSucks-lite blog who review Limp Bizkit albums in yearning for their high school days wearing JNCOs.

On one of the posts, one of the "writers" (who – unlike me – is too pussy to write under his real name) gets permission from his parents to invite some of his weird Twitter friends (a collective of failed musicians and Mega-Man gifs) over to weep in sorrow for over an hour while they play the Death Metal Underground's greatest hits. Although I've been dying for someone to respond to the merciless abuse I've been dishing out, and admire these children for having the guts to sort of do so despite hiding behind pseudonyms guaranteed to preserve their virginity (Joe Thrashnkill!), the "attack" on Death Metal Underground is really just a demonstration of their poor education as they struggle to read (let alone comprehend) the intellectual supremacy of our articles. Why is Matt Forney their cover image? Worse, they admit to obsessing over and stalking women on Twitter, frequenting the comment sections on Death Metal Underground articles, and being triggered at the moment they're friends say "Dude, did you hear what DMU did this time?"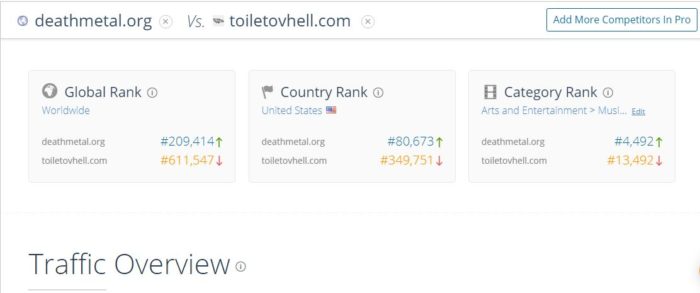 In today's climate, every metal head has a choice: do you want to be the no-fucks-given outlaw metal alpha that defined death metal in its glory days or be the nerdy, emotional, sensitive, depressed, butt-hurt virgin, indie whine rock beta cuckold of the social justice warrior era? If you chose the latter, there is a home for you in the Blast Beat Network and their followers. And thanks to Toilet ov Hell, you can hear the nasally voices of this Cultural Marxist movement here: http://www.toiletovhell.com/toilet-radio-reads-death-metal-underground/
Caution! Their testosterone deficient voices will hurt your ears. We have compiled their 'greatest hits' below. Listen to the podcast if you want to hear the sound of a cerebrum being powerdrilled.
"Death Metal Underground… the Infowars of Metal. Daniel Maraat is the Paul Joseph Watson to Brett's Alex Jones. He just wants to suck daddy's dick so bad."

"Daniel Mallrat"

"Two things that normies like: Dos Equis and fat women. I'm not opposed to either one of those things"

"Vince, one of the owners of the Blast Beat Network…"

"Daniel Maarat is from some strange Slavic country where he gets issued a government-mandated track suit so he doesn't know what fashion is."
Vince Neilstein of MetalSucks owns the Blast Beat Network? That's actually the only revelation here as we already knew Toilet ov Hell were drunken homosexual posers. Could one person be publishing slightly reworded posts across multiple sites? The Blast Beat Network's news coverage on MetalSucks and Metal Injection sure does looks like a Hapsburg's family tree.
As for Maarat:
Tags: autism, blast beat network, brett stevens, communists, cultural marxism, culture wars, daniel maarat, death metal underground, funderground, homosexuality, indie rock, meta, metalcore, MetalSucks, nu-metal, posers, poseurs, rap rock, sjws, social justice warriors, socialists, special snowflake, toilet ov hell, vince neilstein