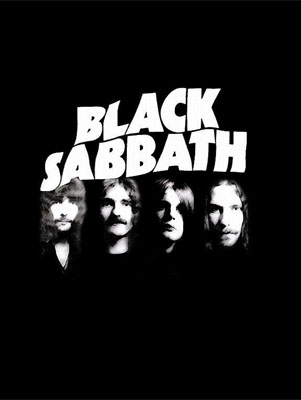 Lost in the darkness
I fade from the light
Faith of my father, my brother, my Maker and Savior
Help me make it through the night
Blood on my conscience
And murder in mind
Out of the gloom I rise up from my tomb into impending doom
Now my body is my shrine
The blood runs free
The rain turns red
Give me the wine
You keep the bread
The voices echo in my head
Is God alive or is God dead?
Is God dead?
Rivers of evil
Run through dying land
Swimming in sorrow, they kill, steal, and borrow. There is no tomorrow
For the sinners will be damned
Ashes to ashes
You cannot exhume a soul
Who do you trust when corruption and lust, creed of all the unjust,
Leaves you empty and unwhole?
When will this nightmare be over? Tell me!
When can I empty my head?
Will somebody tell me the answer?
Is God really dead?
Is God really dead?
To safeguard my philosophy
Until my dying breath
I transfer from reality
Into a mental death
I empathize with enemy
Until the timing's right
With God and Satan at my side
From darkness will come light
I watch the rain
And it turns red
Give me more wine
I don't need bread
These riddles that live in my head
I don't believe that God is dead
God is dead
Nowhere to run
Nowhere to hide
Wondering if we will meet again
On the other side
Do you believe a word
what the Good Book said?
Or is it just a holy fairytale
And God is dead?
God is Dead x4
Right!
But still the voices in my head
Are telling me that god is dead
The blood pours down
The rain turns red
I don't believe that God is dead
God is Dead x4
Lyrically, it reminds me of "After Forever" but a bit more world-weary. Musically, it contains several allusions to past Sabbath and solo work by its members.
Thematically, it seems to me a response to black metal. Was Nietzsche's target God, or our tendency to say nice things to each other and conceal the essential truth of the challenges before us? There are often many problems, but one root cause. If you don't strike at that root cause, you get lost. If the problem is man, and not God, and society (collection of humans) instead of some external scapegoat, then we have a greater struggle than can be fixed by burning churches.
Black metal was purely Nietzschean in that it rejected the idea of a moral society and replaced it with the notion that the natural order of Darwinism produced better results. All of the Nietzschean tropes come out: praise of winter, of hardness, of privation, of wolves and of combat and struggle.
Black metal faltered in the mid-1990s when the bands realized that they might have missed their real target, which is something more like people socializing with each other and thus concealing unpleasant truths. While there are other intermediate and proximate causes of the problems we find it this world, the root cause often gets overlooked. That isn't to say those other causes are good, or shouldn't be fought in some form or another, just that they're not the cause.
Black Sabbath is asking "Is God Dead?" and responding in the negative, pointing out that perhaps that last fifteen years of metal have been barking up the wrong tree. The first half of the song is questioning and self-centered, a personal drama. The second half, after the question is posed, is a thunderous rejoinder. The song splits on themes: the wine, the voices that fill the head (he cannot "empty his head"), the lack of any holiness outside the body that is the shrine, and the sense of a "mental death." On the other hand, there is belief, a pervasive sense of something not fitting together with the narrative of the voices in his head.
Much is left ambiguous by this. "With God and Satan at my side" suggests a type of esotericism that mainstream Christianity will not embrace, and although there are references to the "Good Book," a particular denominator has not been mentioned. However, the conflict between logic and intuition rises strongly in this song. On one side, there are empirical forces at work; on the other, instinct and a gut feeling. The song ultimately concludes with the idea that God is not dead.
And all of this happens under a banner formed of (a) a dour Friedrich Nietzsche and (b) a nuclear blast. This reminds me of not only black metal's Nietzscheanism, but its apocalyptic viewpoint. In bad times, people start to get serious again about what they're doing. Part of getting serious was, at least for black metal and probably for old Black Sabbath, rejecting what is popular and social.
Black metal is uncompromisingly against what makes people comfortable. In Until the Light Takes Us, musicians from Burzum and Darkthrone describe how they tried to get "bad" production for their music, to make it sound old and rotted. How they embraced evil imagery and acted out the most extreme things possible. This wasn't a rejection of Christianity; it was a rejection of the social impulse behind civilization that prizes what looks/feels good to a group, to what is true — something that generally can be known by only a few, in the Nietzschean sense of the "apex predators" who have through natural selection risen above the rest and can see through a noble light how aggression is central to life.
Black metal may be anti-Christian, but more, it's about the potentially mind-warping effects of socializing with others. Black Sabbath seems to be suggesting a new direction, which is less toward atheism and Nietzsche, and more toward sacrality, to which black metal might then respond that sacredness itself is what gets destroyed by socializing with others and obscuring the truth. This mirrors where a lot of the black metal guys went after the movement — Beherit to Buddhism, Darkthrone to cosmic space music, Varg to esoteric nationalism, the Graveland guys to folk music, and many others moving on to esoteric sounds like Jaaportit or Vinterriket.
Although they'd probably kill me for saying this, black metal people are generally the most religious people in the room. They believe that life is sacred, that forests are sacred, and that if nature is "red in tooth and claw" and life is "nasty, brutish and short," that these are manifestations of the divine as well. Far from being "god is dead" people, black metal musicians strike me as being "we are worshipping the wrong god" people.
Hegel would argue that history moves through new ideas, their opposites, and compromises (synthesis). I would argue that history moves by the ideas created through a type of play acted out by characters representing extremes. In this, black metal shows us the antisocial, and Black Sabbath comes out for the sacred; the two will find common ground, because metal is ultimately sacred music. It worships power, death, nature and violence while others prefer pretty flowers and prancing kittens, but only one of those two perspectives embraces all of reality, while the other requires a social filter to merely exist. Black Sabbath and black metal are united in their dislike of that social filter.
Tags: Black Metal, black sabbath, Heavy Metal, Religion