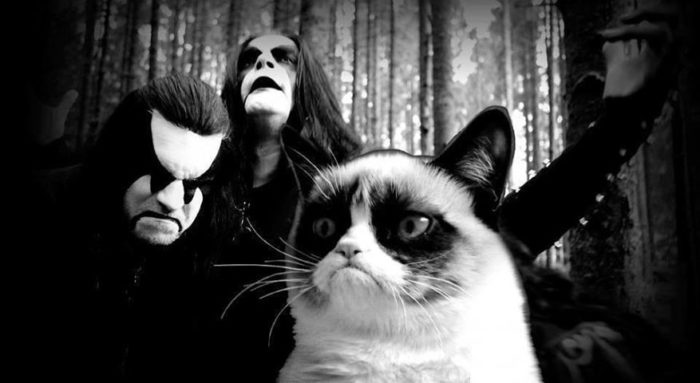 Immortal is back!  Well… sort of.  Halfway there.  Right? In name at least?
You see, Demonaz- Immortal's original guitarist during the 90's, lyricist during the 2000's, and now vocalist/guitarist and lyricist in the 2010s- is back with drummer-on-some-albums skinsman Horgh.  Wait, actually, the two have only played together on one album (out of twelve) so can they really "be back?"  Anyway, Demonaz and Horgh have out-lawyered the band's drugged out drunken cornerstone musician Abbath, who played every instrument except for guitar when Demonaz was in the band and then played guitar over 9000 times better than Demonaz once the latter got a case of tendentious.  With the name locked down and a healthy Nuclear Blast Records budget, the duo get ready to make a seriously play for the wallets of misguided fans.
But wait, the tendentious that crippled him for a decade is suddenly gone?  Can he still pick at the rediculous guitar tempos of Blizzard Beasts? Can he even play at all?  There's a lot to unpack in this one, so let's get trolling as we recap the story of the band who turned black metal's creepy aesthetics into the hair metal of the 90s…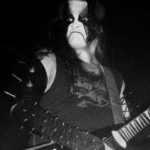 NOT QUITE BACK IN BLACK, BUT DAMNED IN IT, I GUESS
>>For those of you who are here because you heard that the losers that hang out on Nuclear War Now! forums think we're too edgy and extreme for them, Immortal was one of the pioneering black metal bands in the early Norwegian black metal scene.  They're also the first band to make black metal totally goofy and campy with ridiculous music videos, lyrics and outfits.  In the 90's, Abbath and Demonaz reigned, with Horgh joining 4 albums in until guitarist Demonaz got tendinitis from not doing his warm ups.  Then Abbath (the vocalist, bassist and sometimes drummer) switched to guitar and wrote/recorded the band's best album At the Heart of Winter.  Abbath played on all the 2000's albums, which were hit and miss (but not as good as the 90s), ended the band, did a "comeback album" and ended the band again.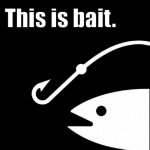 >>Now in the most ridiculous cash grab ever attempted in metal, Demonaz and Horgh are billing their new album a "(second) comeback album" despite only playing together on one album, missing at least 3 albums each, and a comeback album happening almost 10 years ago.  The band are playing the nostalgia card to the point of vile necrophilia, to an extreme we've never seen before- even in this perverse era of retro/rehash metal- with song titles such as "The Gates to Blashyrkh," "Grim and Dark," and "Mighty Ravendark"
>>Immortal's songs in the 90's included "Grim and Frostbitten Kingdoms" and "Blashyrkh (Mighty Ravendark)."  YES, THEY TOOK ONE REDICULOUS SONG TITLE AND MADE  TWO NEW RIDICULOUS SONG TITLES OUT OF IT.
>>Seriously, this whole situation is a music industry troll.  Do not buy.  SAGE THIS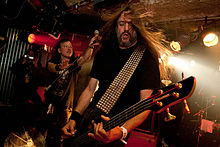 SODOMIZE THE… BAND?
>>The frontman of German thrash legends Sodom recently fired the other two members… through text message.
>>The leftist metal media still has yet to figure out that he has been recording solo albums using the insanely politicially insensitive name Onkel Tom Angelripper
>>In b4 Tom creates holograms of Destructor and Witch Hunter to tour a rerecording of Obsessed by Cruelty.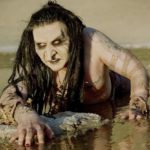 TRANS-WITCH MORTIIS PREFORMING LIVE
>>Mortiis, the bassist and lyricist of Emperor's earliest works, is touring a remake of Født til å Herske- the first solo album he made in 1994 after he left Emperor.
>>This means that within the last 4 years, all 3 orginal members of Emperor have performed entire sets out of music created in 1994, the last year of music.
>>Mortiis pioneered the trend of identifying as things outside of one's biological makeup when he became a goblin for 20 years, yet remains unknown on the left after Marilyn Mason stole his gimmick…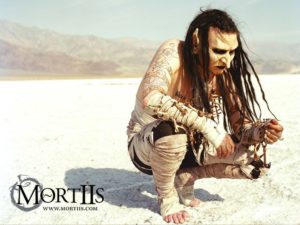 HELLO DARKNESS MY OLD FRIEND….
Tags: 2018, abbath, agent orange, Black Metal, Blashyrkh, Blizzard Beasts, cash grab, death metal general, Demonaz, emperor, grim and cold, grim and frostbitten, grim and nipply, holograms, horgh, immortal, lawyers, metal, mortiis, new album, news, Obsessed by Cruelty, sellout, sodom