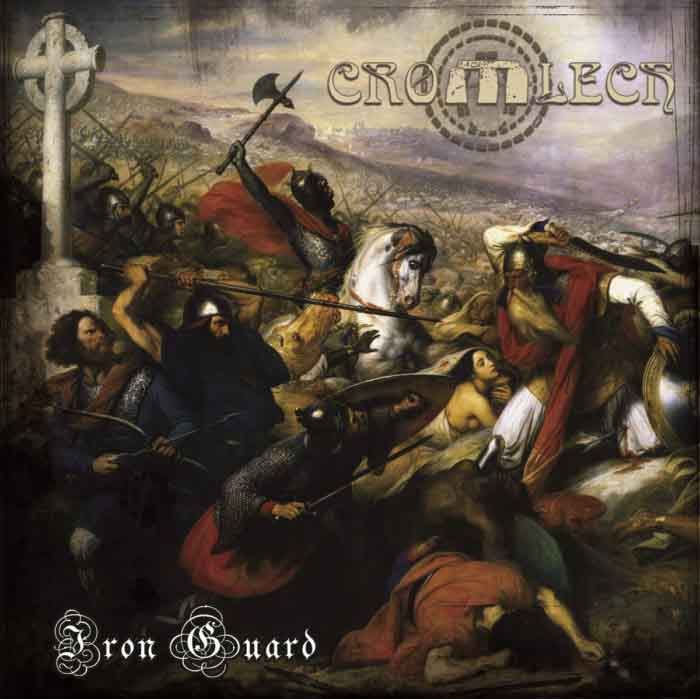 Some of the best of doom metal seems to originate as a hybrid of Shakespearean drama and medieval heavy metal, and Cromlech comes to us from the Candlemass-tinged depths of that mental state.T
Bluesy leads and slowed-down heavy metal riffs ride simultaneously with death metal and speed metal technique, wrapped around a vocal that narrates and leads each song, like Greek drama made into sonic pugilism.
Interestingly, the core of this band resembles more of the power metal approach, where swords 'n sorcery music finds itself guided by a vocal line with guitar riffs following those needs, sort of like the approach of a Hebrew cantor or a movie soundtrack. This calls for an approach which somewhat inverts the past structure of doom metal, which was a song wrapped around riffs that formed a changing tapestry of moods. Here doom metal gets closer to folk music, which as a benefit gives the musicians a chance to work more variations into the music than they could with a strictly riff-based approach, because they are aiming for compatibility with vocals and not strictly between riffs themselves.
Mostly clean vocals are elegant in themselves and lead away from doubling the riff enough to broaden the soundscape for a sense of big epic sound which compresses into a single thought at the end of each piece, granting to Cromlech the meditative trait that doom has always had. Riffs vary in influences, with some death metal favorites in there as well, but maintain independence enough, as do the songs, to be distinctive. This EP improves on the band's last full length and shows promise for its future.
Tags: cromlech, Doom Metal, Heavy Metal, power metal, review