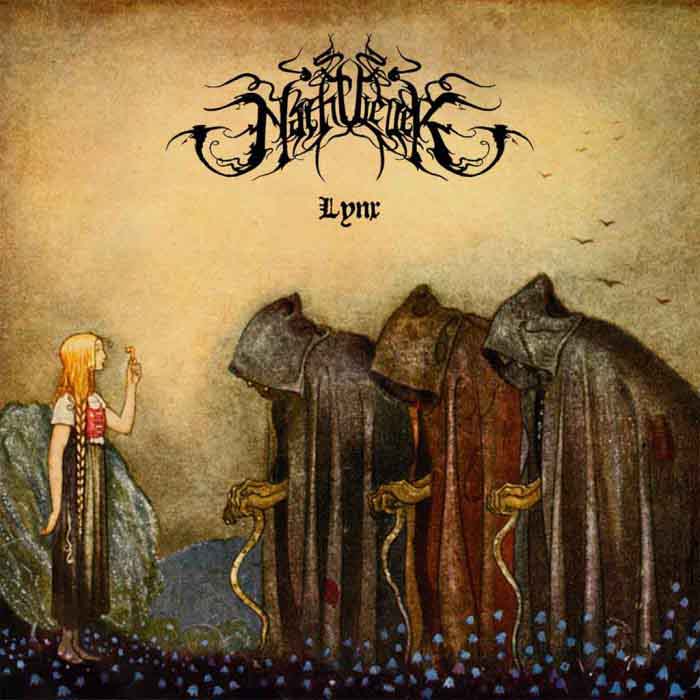 Lynx keeps a foot in both worlds: the mysterious atmosphere of the classic material, and the more emotional nature of post-metal, but without the self-pitying dwindling melodies of emo. In this way, it keeps what black metal delivered alive, but leaves out some of the technique and structure that made songs the original genre distinctive and expressive.
For a start, a listener will first notice that there are fewer phrasal riffs on this album than most black metal works, with it instead opting for the strobe of cadenced strumming in which chords are used more in the rock style, to hold position and allow texture and melody to work within that fixed tonal step. Thankfully, the vocals take a background role, and here and in the drums one might hear an influence from Summoning.
Emotionally, the album tends to move from the minor-key darker areas to an open and wandering pastoral feel, sounding almost like old Ancient without the riffy internal dialogue. Instead, like post-metal, this release takes a fundamentally ambient approach, saturating us in waves of melody and texture on top of relatively fixed patterns, building up intensity that cycles internally between extremes of anger and sentiment.
Songs vary within this framework, with some storming violent material and some more somnolent and introspective songs. Unlike almost everything that slides across our desks here at DMU HQ, Lynx merits a second listen, and from that, the provocative question of where this style fits into the black metal vocabulary arises.
Tags: Black Metal, nachtlieder, post-metal