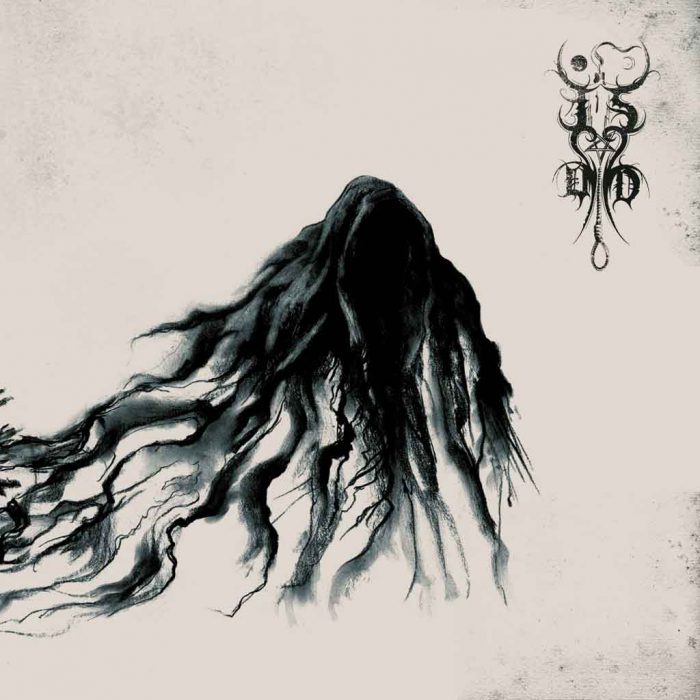 Thou Shell of Death create funeral doom metal with what amounts to a lead keyboard layering sparkly and incongruously happy melodies over a background of churning doom-death riffing. Songs build slowly in circles, repeating two fundamental riffs with transitions to re-contextualize them before the cycle is entered again. Over this, shrouded vocals of alternating howls and dark death vocal chanting provide guidance and anchor rhythm which is divided between the slightly off-center keyboards and on-point guitars and drums.
Much like Winter, who similarly used slow guitars as a backdrop to keyboard and noise accompaniment, Thou Shell of Death depend on the contrast to give their work endurance. This serves as both strength and weakness in that it may create an intense layered atmosphere, but can also substitute for the "metal method" of interlocking riffs providing a shifting context like a villanelle or other poem form where repeated lines take on new meaning as the previous line changes the framing in which the new line will be heard. In particular, the risk is that vocals and keyboards will take over from the guitars which will entirely take a background role as happens several times on the two tracks that make up Grave Hill, a new 12″ from Thou Shell of Death. In each song, the journey it takes the listener on first descends through intense deepening and then contradicts itself, finding momentary light which is crushed, giving way to a greater light found in the new path adopted. While this occurs on a very small scale in these 17-minute tracks, the result is nonetheless a sense of descending into a cave and finding a new world that one feared to look at initially.
This 34-minute release takes the listener through a path of dark and morbid passages with the exuberant keyboards both providing contrast and becoming slowly absorbed so that they take on a morbid air. Fundamentally, however, this music debunks the illusion that funeral doom works well when finding despair; instead, what is found here is a type of melancholic wandering in the dark and threatening world of the ambiguous, with Thou Shell of Death like all metal bands finding beauty in the darkness and using it, re-interpreted in a new context, to instead inform our concept of beauty as relating to the structure of the journey and not the texture of the result. Its keyboards create an effect like that of 80s Goth where the "bittersweet" ambiguity of modern rock translates into an embrace of darkness through lightness toward the fear, delivering us into a new stygian world where possibilities exist despite society denying their presence.
Tags: funeral doom, thou shell of death