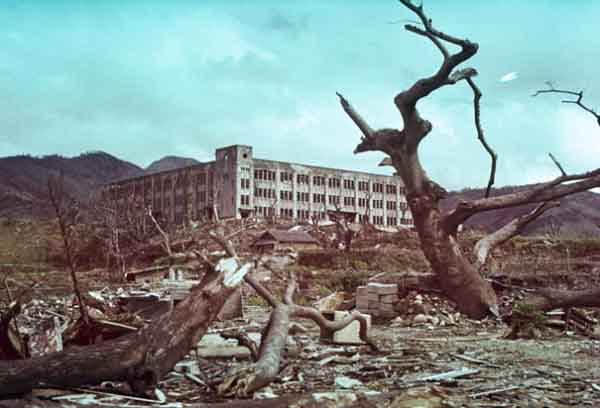 Way back in the halcyon days of 1999, Steve Cefala (Dawning, Pale Existence) joined forces with Mike Beams (Exhumed), Brian Glover (Bred For Slaughter, Pale Existence) and Jon Nedbal (Disembodiment, Bred For Slaughter) to make detuned high-volume death/doom metal. From those sessions emerged this 25 minute demo which owes as much to early grindcore as to death metal and doom metal.
The constant assault of "Demo 1999" calls to mind bands like Mortician that intended to make thunderous slow primitive death metal, and energetic heavy-bass assault grindcore bands like Drogheda. The result alternates between slow grinding passages and picked up two-chord uptempo charges, aiming with these basic songs more to create atmosphere than work in a dozen riffs in the death metal style. Like deathgrind slowed down but without the insistence on utterly basic catchy rhythms, taking more of the Napalm Death approach of making basic rhythms sound alien and unnerving, Nothing Left surges like the pulsing sounds of tanks passing in the night on their way to an apocalyptic battle.
Primarily influenced by Mayhem, Brujeria and Mortician, Nothing Left existed for a few short years. To get their signature sound, the band tuned down almost an octave and played at top volume through two full stacks and giant overdriven bass cabinets, then ran the bass through a DOD Meatbox subharmonic pedal that generates a companion tone two octaves below. The result throbs and hangs in the air like a nuclear blast, rumbling and surging within its slowed-down rhythms. True to its influences, it takes the low-fi primitive grind sound and gives it the expansive atmosphere of black metal while reducing all that it creates to incomprehensible destruction. For those who can confront such a monster, band has made the full demo available on YouTube.
https://www.youtube.com/watch?v=eLG8YyTtqi4
13 Comments
Tags: bred for slaughter, brian glover, dawning, exhumed, jon nedbal, mike beams, nothing left, pale existence, steve cefala