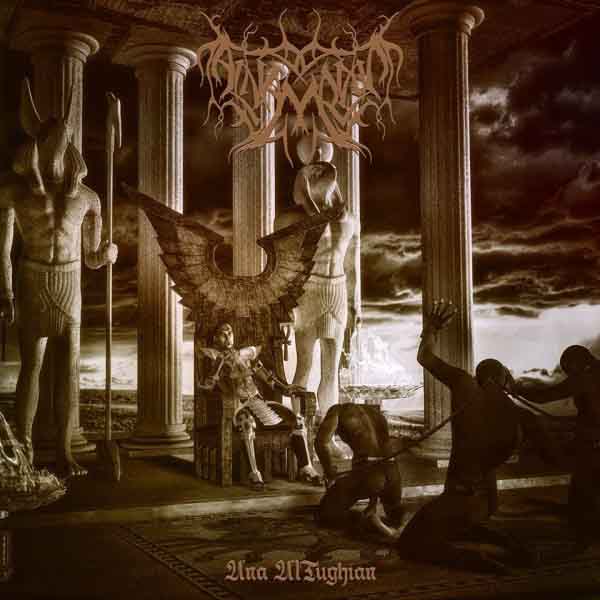 What is a novelty band? A band chosen for anything other than its music. Common topics include bands with: women, female singers, minorities, retarded people, gay people, transsexuals, unusual instruments, drug use, JPOP girls and children. Record companies love novelty bands because the media fawns all over them, then the hipsters do, and it sells hype quickly and bypasses the normal metal fans, who are critical of quality instead of being driven by novelty.
The latest novelty comes to us from Vice Magazine who want us to read about Al-Namrood from Saudi Arabia. While it is true that this band may be risking their lives to perform, it seems like they face roughly the same amount of struggle that bands behind the Iron Curtain did back in the 1980s, which means they can circumnavigate authorities to exist, record an album, shoot a video, and be feautured in American media with their faces in the video and not get killed.
As with all novelty stories, this will be short-lived. There have been many tales of heavy metal bands from the Middle East and after the media blitz, these bands have gone nowhere. The quality test is what matters. If you cannot pass the quality test, you are SOL. Al-Namrood will be the latest to fail the quality test because their output is only nominally black metal, not aesthetically distinctive and indeed a bit awkward, and finally, the songwriting is not that memorable at least by metal standards.
"Bat Al Tha ar Nar Muheja" consists of fast melodic riffing in the style of Satyricon Nemesis Divina with a Middle Eastern influence on the choices of scales used. The vocals, on the other hand, sound like something from more recent Absurd albums. The song seems put together in the style favored by Behemoth, where riffs relate marginally to each other and the main point is to follow the vocals and rhythms to a big break and a melodic interlude, after which point the band returns to blasting fast single-picked riffs. While it is not terrible, it is also not exceptional.
10 Comments
Tags: al-namrood, Black Metal, novelty metal, vice magazine