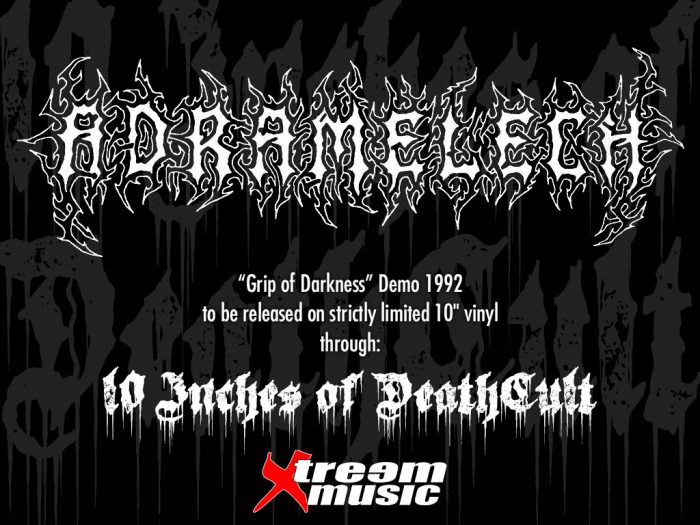 Xtreem Music announced its intent to release the classic Adramelech demo "Grip of Darkness" on their Ten Inches of DeathCult series. A release consistent with the Finnish tradition as outlined by the mighty Demigod, "Grip of Darkness" bears witness to the brutal yet nearly clandestine melodic approach that would ultimately define the Adramelech sound.
According to the label:
The Finnish death metal scene has given cult names to the scene, not necessarily famous, but cult, which in the end is something more valuable. Formed back in 1991, ADRAMELECH is one of these cult acts, with a style reminiscent of their countrymates like DEMIGOD, ABHORRENCE, DEMILICH… and releasing three albums, three EPs and two demos until 2005.

We have chosen their second demo "Grip of Darkness" from 1992, to be re-issued on 10″ vinyl through 10 Inches of DeathCult!! This demo is one of the jewels from the early 90s Finnish death metal scene and deserved this individualized vinyl re-issue which will include flyers, show posters, original demo cover and photos from that time.

Release date will happen during fall 2020, stay tuned!!
Tags: adramelech, death metal