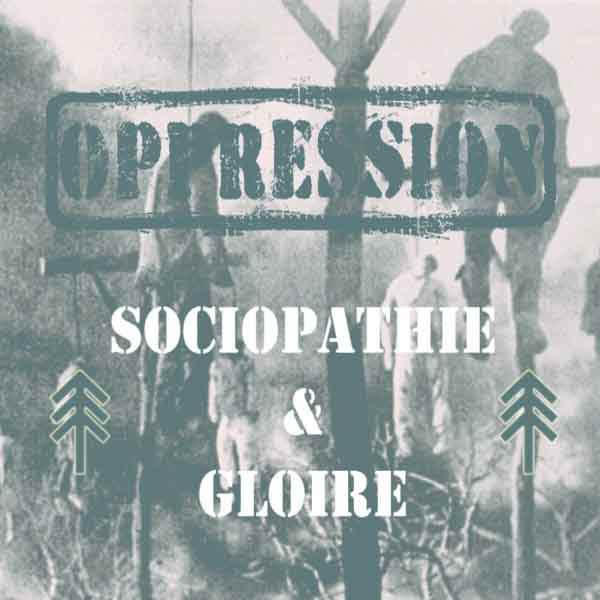 Punk music, in all of its myriad strains, was an integral foundation of black metal. The sense of strong alienation coupled with a conflicted youthful exuberance towards the future was shared between both genres, in addition to technical specificities. As black metal burned through its trajectory and splintered into its various initiatory parts, it became clear that a punk foundation to the genre would be a logical ground for renewal.
It's here that we find French-Canadian band Oppression. Merging Oi!-style punk with some enhancements from black metal, tracks are short (2-3 minute) affairs. Melodies are catchy, yet wistful lines grounded in simple guitar and bass riffs, with vocal alternating between manic shrieks and an idiosyncratic, youthful attempt at melodic singing. Using the more linear style composition of punk, as opposed to the riff-stacking song construction used by much of black metal, each song contributes a sense of motion that builds the album up over successive tracks. Production values are what one would expect for this style of music; clear enough to make out each instrument, but raw enough to preserve low-budget ethos.
This is a release that is not attempting to invent a new genre, but rather one which seeks to renew genres that had collapsed under their own entropy. This is a solid debut, which bodes well for the band as they refine their craft into the future. The strange aesthetics may be off-putting to some, but if those can be sublimated into the spirit of this album, a refreshingly honest work will open itself for enjoyment.
https://www.youtube.com/watch?v=6l5DzNDgiFE
Tags: metal, oppression, punk