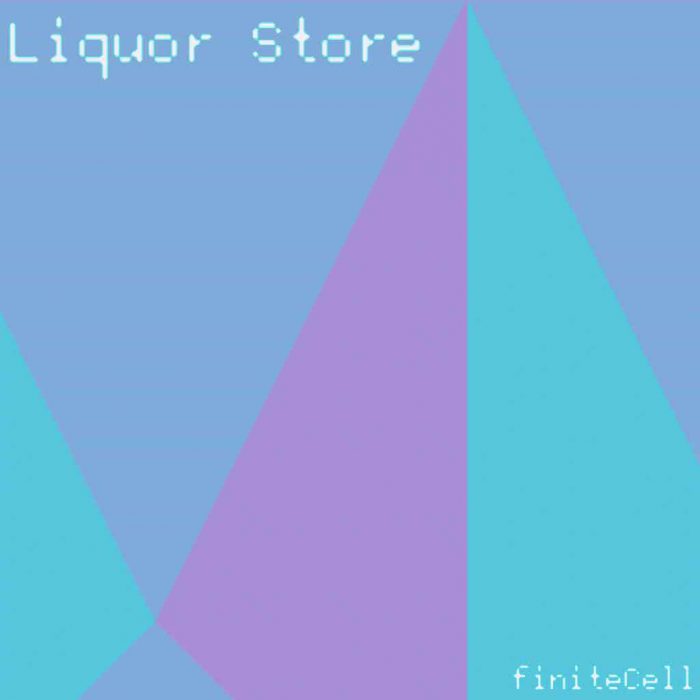 Sometimes creativity emerges best from a limited palette, and finiteCell by generating its sounds via custom programming on an original Game Boy and then sampling the result, adding breakbeat percussion, and editing the outcome into songs, demonstrates the possibilities found by experimenting in a sandbox of restricted options.
Like most ambient music, finiteCell works in layers and loops, setting up a pattern and then inserting other samples to create an effect like textural harmony, but uses rhythmic interruptions to make the power of each "riff" more effective. This might appeal to the metalhead imagination; it is like war metal with beeps and digital drums.
Keeping with the theme, these songs attempt to capture the energy of a solid video game session, turning the fruity music of eight-bit sound into something menacing and reality-suspending. The eight-bit processors generally created single-voice sound with different frequencies produced by alternating the speed of the loops in their code, and this generates strong and simple sounds that have a disturbing otherworldly purity and mechanical alienness.
From this, Liquor Store develops as an ambiguous series of sonic textures, slowly melding the random into something like a gestured theme, allowing the listener to put it all together in the end as a mood of both unfinished and disturbingly immutable perspectives on the modern dystopian soul-void.
Tags: chiptune, finiteCell