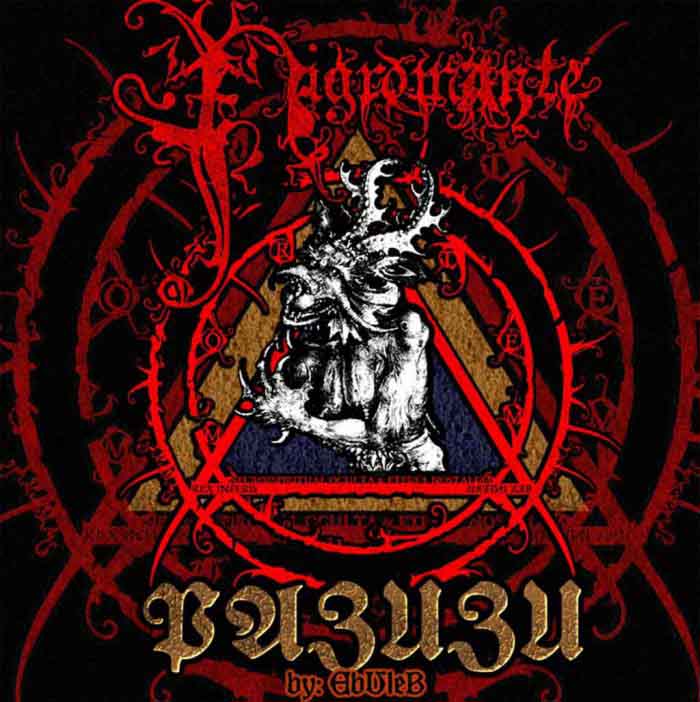 As black metal winds down into trope-type repetition and pattern entropy, dungeon synth and related genres are taking off just like medieval world music did the first time black metal burned out, and now those two subthreads are converging.
Medieval world music, exemplified best by Lord Wind Ales Stenar or Burzum Hlidskjalf, showed us a desire to form continuity with the ancient past and the future past modernity, in other words carrying on as if we never went down this bad path.
Dungeon synth, arising from the works of Mortiis and black metal instrumental transitions, emphasized a dark and morbid form of music like black metal that was still invested in sounding evil and ancient like an H.P. Lovecraft, J.R.R. Tolkien, or E.A. Poe story.
Somewhere in the middle were bands who explored ambient music, like Jaaportit or Neptune Towers. These took influence from several generations of electronic music, especially Tangerine Dream and Kraftwerk, run back through the filter of modern industrial, black metal, and medieval world music.
These genres will never find the audience that black metal did because they do not rock in the way that guitar-driven music can. Medieval world music, inspired in part by Dead Can Dance, struggles between being self-consistent and therefore unappealing, or adding in swing and syncopation to attract a herd.
In turn, that choice brings in the question which has haunted humanity for centuries, which is whether to appeal to the herd or to focus on reality and tell the truth as best it can be seen. The former brings direct power, the latter indirect power.
Thus we can introduce the concept of the occult, which technically means hidden but in practical human terms, means "hidden in plain sight." Shrouded in Dunning-Kruger and esotericism, the occult requires cumulative knowledge sought with affirmative pursuit that unites the analytical and creative.
Nigromante, known for composer EbVleb from his work with Abyssum, attacks the question of modern music with a droning, pulsing, ritual-influenced form of a dungeon synth and medieval world music hybrid that also brings in elements of the post-industrial electronica scene. Expect a soundtrack of subconscious symbolism.
If you can imagine a jazzier Hlidskjalf with more atmospheric experimentation like Jaaportit and song development in both layers and narrative in the style of Tangerine Dream Phaedra, albeit on a shorter scale, that is roughly what you will find here.
The more Dead Can Dance drifted toward rock, the less epic and intense their music was, but their audience became wider. It seems that quality and quantity are opposites. Nigromante attempts to go under this by making obscure music, but with a nod to the use of theme and rhythm that propped up medieval world music.
Consisting of three tracks, Pazuzu shows this songwriter at his most efficient: no part fails to relate to the rest, especially the parts before and after it, and together the use of parallelism, theme, balance, and structure echo the application of musical techniques like harmony, melody, and rhythm.
Despite that, the EP manages to keep an offhand and organic air about it, seeming both emotional and obscure, and in that sense it functions as a transport beyond this world and its crowd-ingratiation policies, but still makes for a pleasurable and provocative listening experience.
Tags: Abyssum, Ambient, dungeon synth, electronica, evleb, medieval world music, Nigromante, Ritual