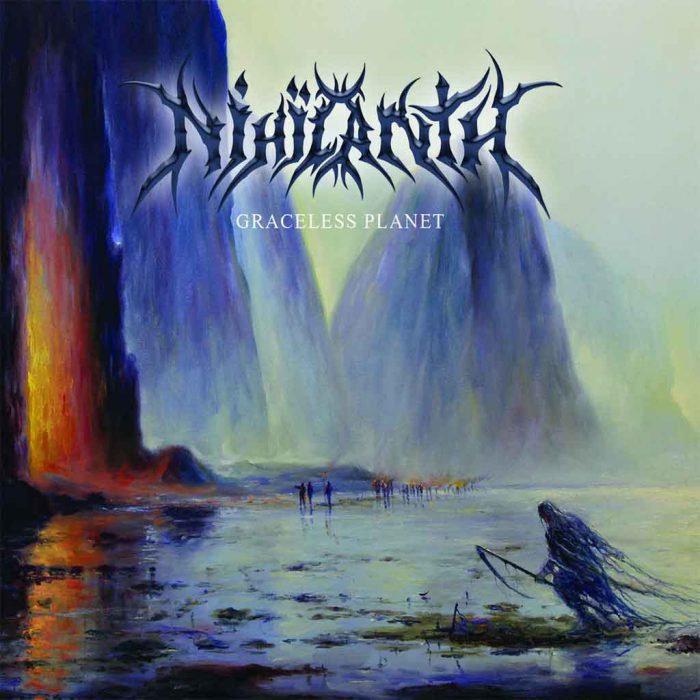 This band claim a laundry list of influences, but to my ear, this sounds more like a fusion of early Gorguts and later Adramelech, possibly with Voivod in the wings: a tribute to classic death metal rhythms and patterns which manages to be just playful enough to avoid the pretenses of emulating the past.
Aesthetically, expect classic death metal, with low guttural vocals serving a rhythm role like drums in rock, guitars leading through changing riffs and abrupt sometimes semi-arbitrary song structures, as patterns slowly evolve in the interplay of riffs leading to the next chapter.
Musically, Nihilanth sensibly picks a melodic trope per song and works with it, building space between the obvious iterations by playing off internal relationships in the pattern using contrasting riffs. Graceless Planet creates a dark but hopeful mood, opening spaces of obscurity, like death metal itself.
Tags: death metal, nihilanth