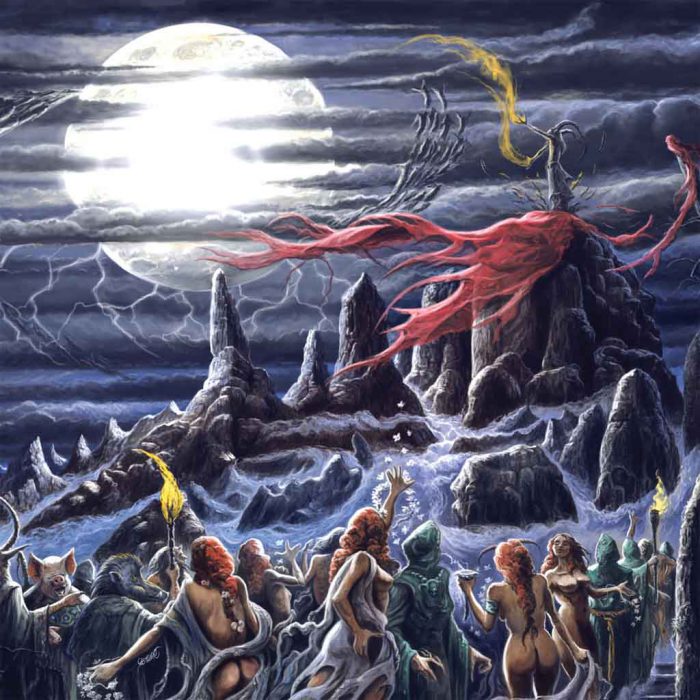 Varathron burst into black metal as an outsider, playing Mercyful Fate inspired black metal melodies at a doom metal pace, but never understood what made them appreciated, which was the intense sense of a descending mood with possibility around each corner that this album evoked.
Since that time, the band released one faster album (Walpurgisnacht) which shattered its moods, and then a series of albums which tried to be melodic, mid-paced heavy metal with black metal vocals, since that seemed smart to label people, hipster writers, and semi-articulate black metal fans at the time.
Glorification Under the Latin Moon consists of His Majesty At the Swamp played live after tracks from their newer material, all of which have been given the jazzy mid-tempo heavy metal makeover and are worthless. While it is gratifying to hear the older songs, they are played with no understanding of what made them great.
This means that we are hearing new Varathron re-interpret the old, even in subtle ways, that break the atmosphere and trivialize the feeling. It is as if intervening years have trained them in the "right" way to play music, and that has disrupted the ancient spirit they once channeled.
Tags: Black Metal, varathron